Why Angela's Father From Bones Looks So Familiar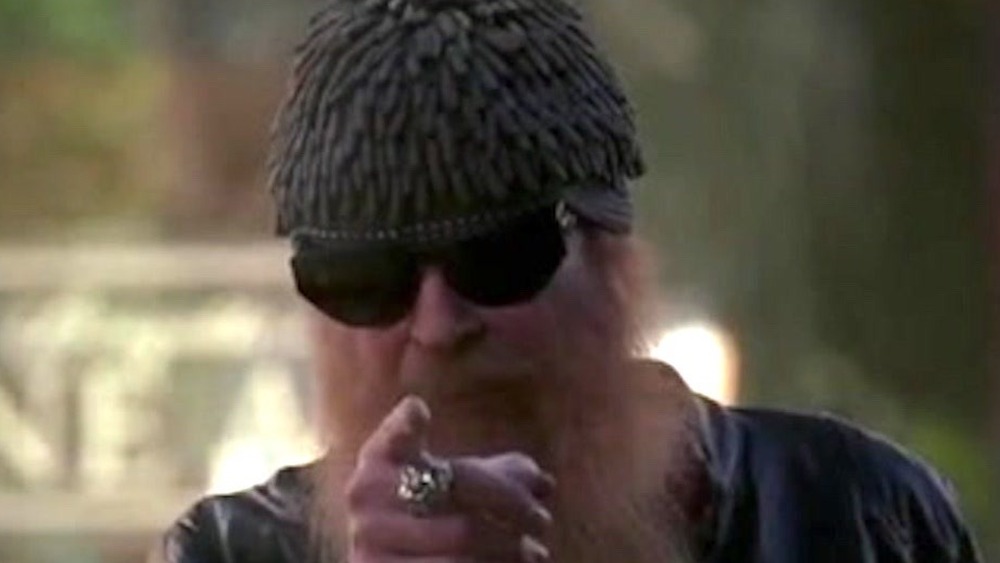 20th Television
During its 12 season run on Fox, it was hard to find another show which so capably blended disparate genres and tones as the network's offbeat procedural drama Bones. Based on the writings of famed forensic anthropologist Kathy Reichs (who authored several works of fiction very loosely based on her own life), Bones followed the tale of Reich's literary alter-ego Temperance "Bones" Brennan (played by Emily Deschanel), who pairs up with a hotshot FBI Agent (David Boreanaz) and utilizes her anthropological expertise in solving some of the Agency's most baffling, and often grisly, murder cases.
The series debuted in 2005, earning a small but devoted legion of fans who continued to devour Bones' twisty narratives, unabashed flourishes of gore, and wicked sense of humor, over a whopping 245 episodes. And while the core cast of Bones remained mostly intact during its lengthy run, the series also became quite well-known for its revolving door of supporting players, many of whom brought welcome tinges of comedy to the show's sometimes horrific storylines.
While there were several familiar faces amongst those Bones part-timers (Joel David Moore, Carla Gallo, Ryan O'Neal, Stephen Fry), it's safe to assume few were quite as recognizable as the bearded face of the man who portrayed the father of the Jeffersonian's facial reconstruction specialist Angela Montenegro (Michaela Conlin). That "actor's" name is Billy Gibbons. 
And if you're wondering why the word actor is in quotations, well, it's because acting is Gibbons' backup gig. Here's why Angela's father from Bones looks so familiar. 
Billy Gibbons was a rock & roll legend long before joining the cast of Bones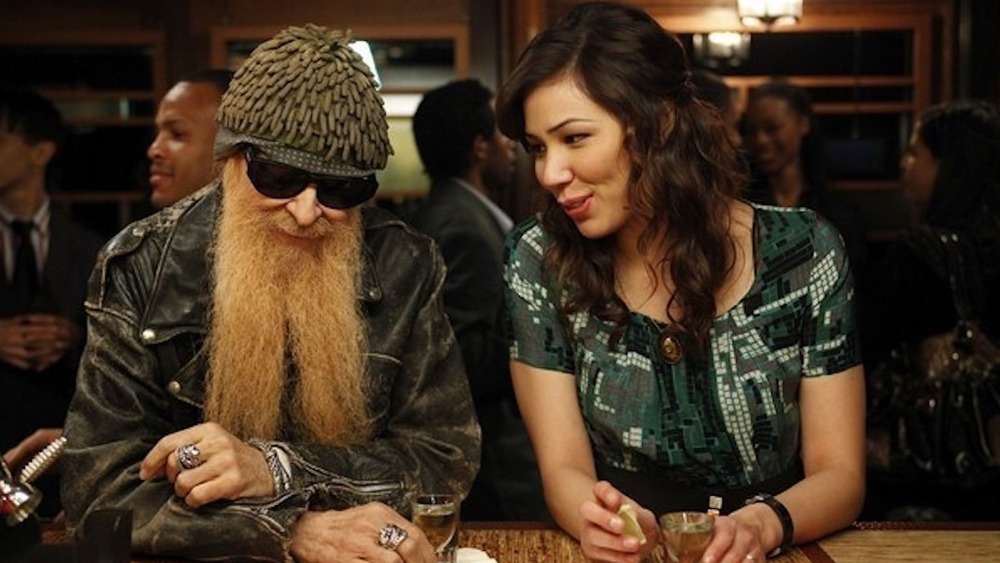 20th Television
If you call yourself a rock fan, you should be as familiar with Billy Gibbons' name as you almost certainly are his beautifully-bearded face. That's because the Texas-born Gibbons is a legit rock legend, who Rolling Stone listed as one of the greatest guitarists of all time in 2015, and whose band entered the Rock & Roll Hall of Fame in 2004. That band is none other than ZZ Top, who rose to rock superstardom in the 1970s and 1980s on the strength of Gibbons' gritty vocals and singular, blues-drenched guitar sound. 
Gibbons first made a name for himself on the rock scene fronting the late-sixties Texas psych outfit The Moving Sidewalks, who opened a handful of shows for Jimmy Hendrix circa 1969. A couple of years later, Gibbons assembled the iconic, hot rod-loving three-piece ZZ Top, and has spent the ensuing decades kicking out the jams (i.e. "Tush," "La Grange," "Legs," "Sharp Dressed Man," and more) and tripping the rock & roll life fantastic as a full-blown guitar god. Gibbons and the boys in ZZ Top are still cranking out hits, by the way, with the singer-guitarist telling the Las Vegas Review-Journal in 2020 that a new album is imminent.
Gibbons' recurring Bones gig finally came to an end after his memorable 2014 appearance. But it's a safe bet he'll continue to turn up in other film and television projects, moving forward, as the famed axe-man has made great sport of parodying his distinctive persona over the years. The question now becomes not if, but where, Gibbons and his gnarly beard will turn up next.