This Is The Best Season Of Dawson's Creek According To Rotten Tomatoes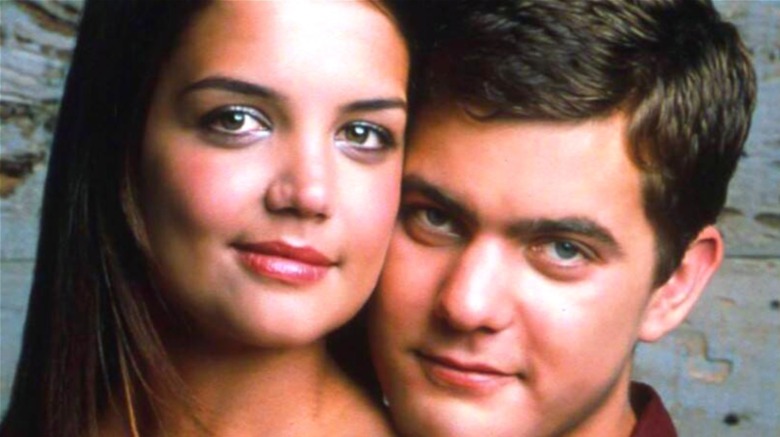 The WB
Dawson's Creek, the teen drama show created by Kevin Williamson (also known for co-developing The Vampire Diaries and penning popular films such as Scream), ran from 1998 to 2003. Many years later, the series still remains watched and talked about, especially since it made its way to Netflix and became accessible to a whole new generation of viewers who weren't old enough to catch the soapy drama while it was on the air.
The series centers on a group of friends living in the small town of Capeside, Massachusetts, including the titular Dawson Leery (James Van Der Beek) and his two longtime friends Pacey Witter (Joshua Jackson) and Joey Potter (Katie Holmes). In the first season, Jen Lindley (Michelle Williams) moves into town, joining their core group. Other main cast members — such as Busy Philipps as Audrey and Meredith Monroe as Andie — are added into the mix in later seasons.
After six seasons, the show's final episode aired on May 14, 2003. Since then, fans have had plenty of time to watch and rewatch the 128 total episodes. Many viewers choose to write about their thoughts on the show on Rotten Tomatoes, where each season has a fairly high rating. But, only one can be considered the best of the six, according to audience ratings.
Fans like season four of Dawson's Creek the best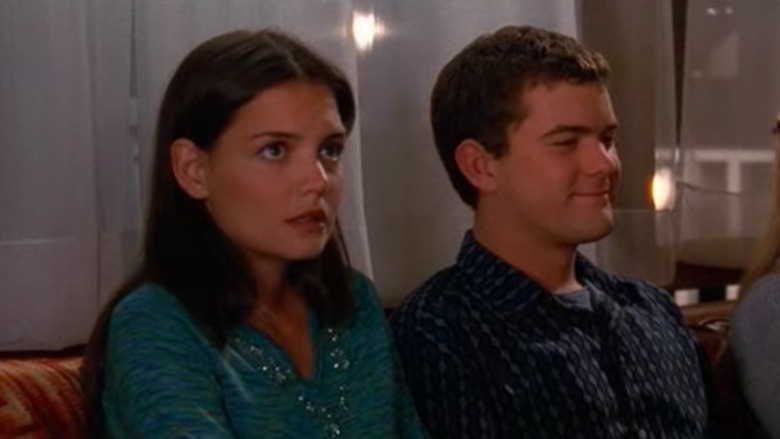 The WB
Early into the show's run, a love triangle is established: Best friends Dawson and Pacey both find themselves interested in Joey. After dating Dawson in earlier seasons, Joey gets together with Pacey in season 3. The fourth season picks up after Joey and Pacey have spent the entire summer at sea together. Throughout the season, the couple faces various hurdles in their relationship, while Dawson begins dating Pacey's older sister, Gretchen (Sasha Alexander). Meanwhile, Jen faces demons from her past and decides what she wants for her future, starting with where to attend college. Season 4 holds the high audience score of 89% on Rotten Tomatoes.
The popularity of season 4 is likely attributed to it being the season in which Joey and Pacey are solidly in a relationship, following the ups and downs of the love triangle that resulted in Joey choosing Pacey despite her years-long crush on Dawson. In an article about the show from 2015, Vulture notes that not only did ratings increase, but many fans discussed their affinity for the surprising relationship on a fan forum site called Dawson's Wrap (in the days before fan discussions existed extensively on Twitter or Reddit). One of the writers for Dawson's Creek, Greg Berlanti, told Vulture, "It was something different and surprising because I don't think people thought we were ever going to go there." He added that the writers were feeling their best around this time, saying, "Everyone was in a groove after season three. Everyone was excited about the twists and turns of that narrative."
Joey and Pacey break up at the end of season 4 and are apart for the next season — and in what is likely not a coincidence, the fifth season has the lowest audience score, at just 64%, of the six seasons. The final season, in which the two ultimately get together, has a higher score of 81%. There are, of course, other compelling plot lines and characters that kept viewers interested — but it's the Joey and Pacey relationship that remains one of the most memorable aspects of the show, making season 4 the go-to for fans invested in their romance.