One Of The Best '90s TV Shows Is Coming To Netflix In November 2020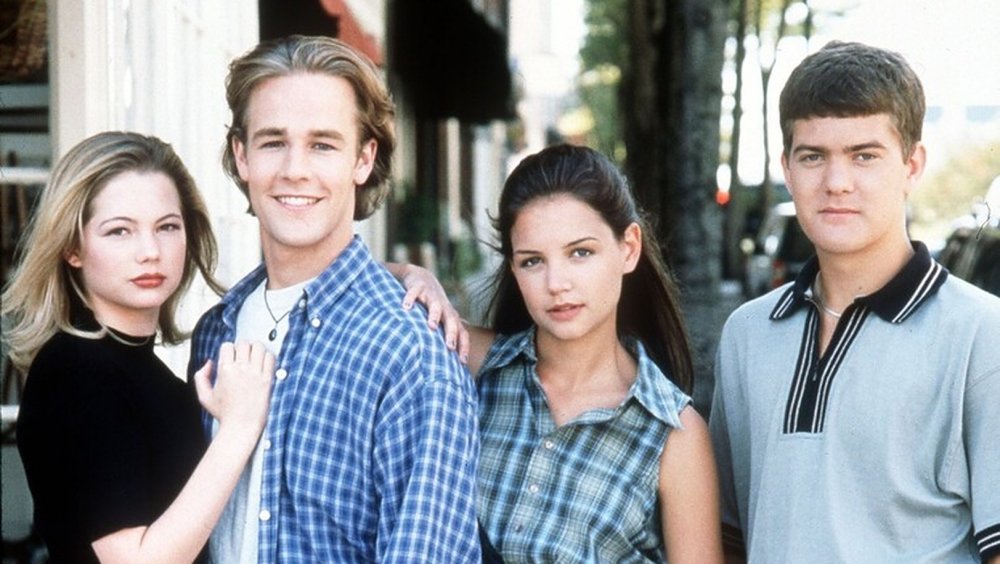 Sony Pictures Television
Fans of a hit '90s teen drama won't wanna wait to begin their re-watch when it drops on Netflix next month. 
In a Twitter post, Netflix announced on Monday, October 20 that it had re-acquired streaming rights to Kevin Williamson's breakout TV hit Dawson's Creek. The iconic coming-of-age series will be available to watch in its full six-season, heart-wrenching glory when it arrives on November 1 as part of the platform's latest library additions. 
First airing on the WB, Dawson's Creek follows the lives and relationships of a group of close high school friends, including the trio of Dawson (James Van Der Beek), Joey (Katie Holmes), and Pacey (Joshua Jackson) from the fictional coastal Massachusetts town of Capeside. The series moves first through the characters' high school years and eventually into their college years, and features TV teens played by adults, classic high school archetypes, and plenty of angst — among many other tropey vehicles that made the teen melodrama one of the small screen's most beloved and definitive shows.
Created by the screenwriter of teen horror hits I Know What You Did Last Summer, The Faculty, and Scream (which he's returning to for a fifth film), the show aired for a total of 128 episodes between 1998 and 2003 and featured a powerhouse up-and-coming cast. Their turns as Dawson, Joey, Pacey, and Jen on the show launched major Hollywood careers for Holmes, Van Der Beek, Jackson, and Oscar-winner Michelle Williams. The four delivered some of TV's most famous and steamiest young adult love triangles on a show that was considered so "racy" at the time that one of its original co-producers, Procter & Gamble, departed before its first season had even debuted.
While there's no word on whether the short-lived Dawson's Creek spin-off The Americans will also be joining the Netflix library, fans of Williamson's original can trust that it will be around just in time for a cozy fall binge-watch.
Dawson's Creek returns to Netflix ... but with one major thing missing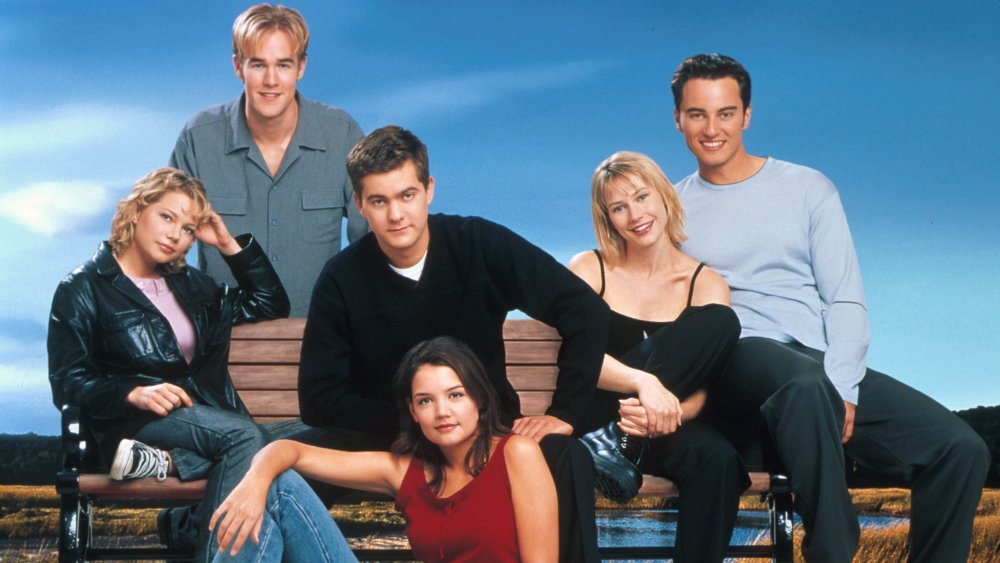 Sony Pictures Television
While Netflix subscribers may be excited to hear that Dawson, Joey, Pacey, Jen, and the rest are all set to return to the streamer, they might be upset to know that it comes with a very specific caveat. Among the many things that made the series an iconic teen drama was its opening credits sequence, set to Paula Cole's infectious 1996 hit "I Don't Want to Wait." The song — for a TV series that literally spurred the creation of the snarky TV-recap site Television Without Pity — frequently lands on "best of" TV series theme song lists and served as the soundtrack to many '90s teen's lives.
Unfortunately, when fans begin their re-watch on Netflix, they won't hear the song at the top of every episode. "Dawson's Creek — one of television's most beloved coming-of-age stories — is coming to Netflix in The US on November 1 ... and before you ask, the episodes won't have the original theme song (sorry)," Netflix tweeted.
It's likely that Jann Arden's similarly pop-rocky "Run Like Mad," which is the currently the version Sony Pictures Television has attached to its international release of the series, will take its place. That's the option that's available for those subscribing to Hulu, where all six seasons are currently streaming. 
Some fans might not need the nostalgia of Paula Cole's angsty declarations to relive the show of their youth, but for those who do, in the words of Cole and Netflix, sorry.