The Survivor Star You Probably Forgot Showed Up On Pawn Stars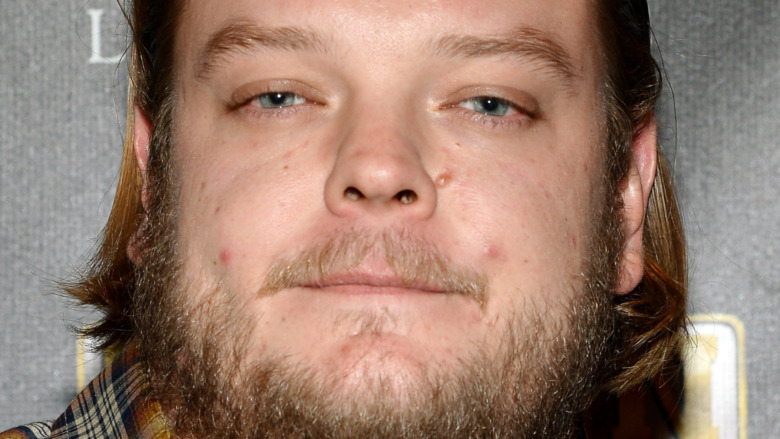 Ethan Miller/Getty Images
Usually, the word "stars" in Pawn Stars refers to the shop owners themselves. On an average day, Rick Harrison and his family are the most well-known people in the shop. The rest of the show's star power comes from the items connected to history's most influential figures. However, after 17 seasons, Pawn Stars has gained enough notoriety as a TV show that even other celebrities are known to visit the shop from time to time.
So far, the likes of actor Steve Carell, American journalist Katie Couric, legendary rock star Bret Michaels, and more have stopped into the shop to cut a deal or engage in some wholesome shenanigans with Rick and the gang (via History). On one particular occasion, a star from CBS' Survivor walked in with an item to sell, and there's a good chance that the item is connected to a group more famous than either the guest or Rick Harrison's family.
On Pawn Stars, Survivor's Jonny Fairplay got a fair deal on a Chili Peppers LP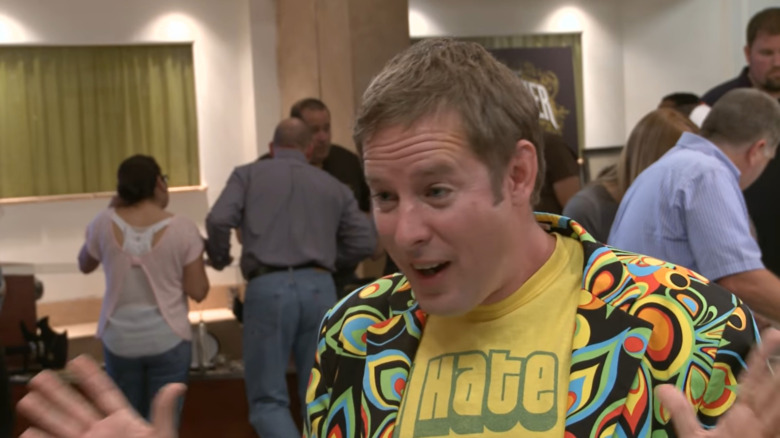 History
Those who have not watched the classic CBS reality show Survivor or any professional wrestling matches may need an introduction to Jonny Fairplay. Fairplay originally made a name for himself on Survivor's seventh season when an elaborate lie concerning his grandmother's death allowed Fairplay to play unfairly and gain the edge in that day's challenge. Fairplay would go on to become a pro wrestler for TNA Wrestling (via CBS).
On this fateful season 8 episode of Pawn Stars, however, Fairplay was not playing unfairly, nor was he squaring up in the ring. He came to the Pawn Stars location for the same reason most people do, to sell something. In this case, a vinyl LP of the Red Hot Chili Peppers' first, self-titled album signed by the band themselves. Without a doubt, this would make for one of the store's most unique and sought-after pieces of music memorabilia.
As he so often does, Rick calls in a signature expert to evaluate the piece and determine its authenticity. As the brightly-garbed Fairplay is elated to hear, the record and the signatures are real. Rick's expert appraises the item in the $2,000 range. Rick and Fairplay share some quick but intense negotiations where the former plays some serious hardball, and, in the end, Fairplay agrees to a $1,100 price tag on the item.