The Pawn Stars Member That Fans Wish Would Get More Recognition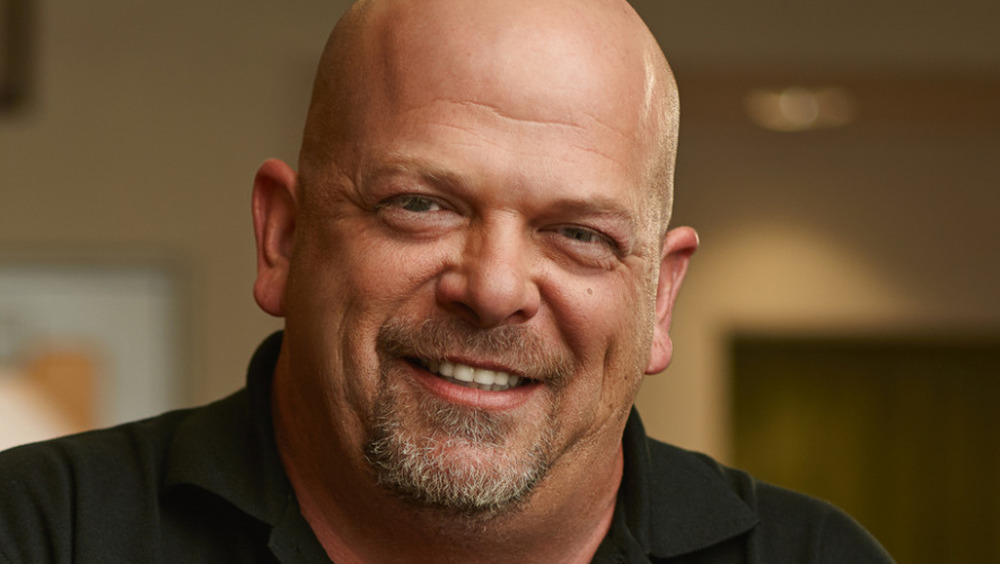 History Channel
People who have watched Pawn Stars are likely already familiar with the faces of the show. There's owner Rick Harrison along with his son, Corey "Big Hoss" Harrison, and Corey's childhood friend, Austin "Chumlee" Russell. Many seasons also include Rick's father, Richard "Old Man" Harrison, who died as a result of Parkinson's disease in June 2018 (via Entertainment Weekly). 
However, there is much more to the Pawn Stars cast than just Rick Harrison and his family. By this point, the main cast members are just that, the cast of the TV show. There's a whole faculty that works behind the scenes to make sure World Famous Gold & Pawn stays up and running. It's rare that viewers get to see any of these people despite the fact that they're also a huge reason why Pawn Stars is so successful. However, there is one character who fans have taken a liking to that has gotten a fair amount of limelight shed on him.
Who is Antwaun and what does he have to do with Pawn stars?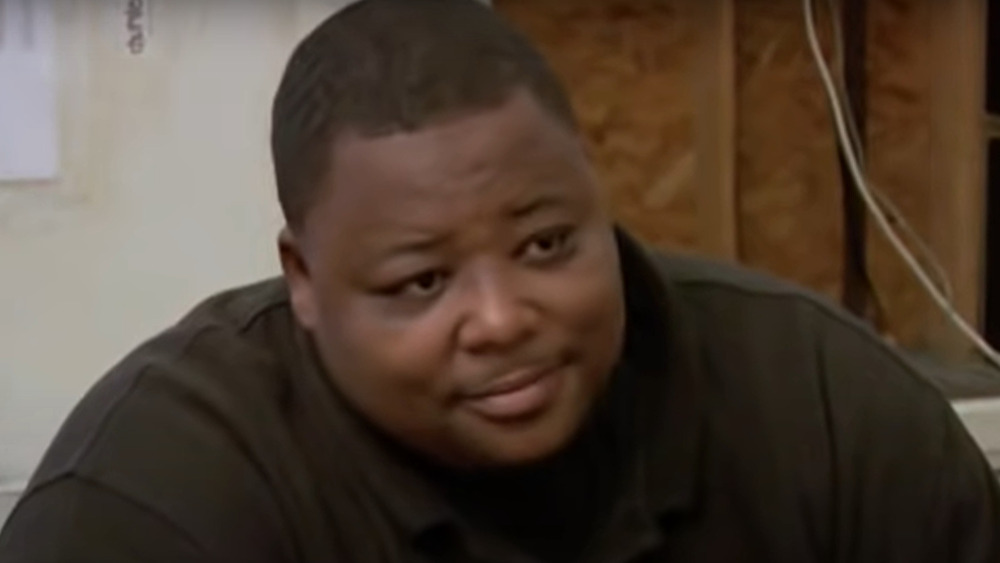 History Channel
One of the more frequently-seen sidekicks on the set of Pawn Stars is Antwaun, World Famous Gold & Pawn's security guard. In a shop as popular as the one on Pawn Stars, having a bit of muscle to control some of the chaos isn't a bad idea, and the typically cool and calm Antwaun — weighing in at six feet five inches tall and 430 ponds — has the brawn, brains, and bravado to do the job well (via Pawn Stars Youtube Channel).
Antwaun has been with the Pawn Stars crew for over a decade, and can sometimes be seen in the back of certain shots. He's certainly more of a behind-the-scenes character, as his usual duties include checking for shoplifters, greeting customers, and escorting rowdy patrons out of the store. There have been times, however, where his job has intersected with the show's stars. The episode "Trading Places" saw Chumlee and Antwaun switching roles for a few days. While Antwaun manages to successfully seal a fair deal, Chumlee proves himself an incompetent security guard.
Fans of Pawn Stars really seem to like Antwaun
Thanks to his multiple appearances on the show, or perhaps because of it, fans have developed a thing for Antwaun. To wit: this tweet from way back in 2012 when the big man's fan wrote, "The sickest guy on pawn stars is the security guard Antwon." Sure, that person didn't bother to figure out the correct spelling of Antwaun's name, but the enthusiasm seemed genuine. And they're not alone. As of this writing, his "Security Detail" video on YouTube is nearing a million views, and the clip from his "Trading Places" episode has already passed that mark by several hundred thousand. Antwaun also occasionally gets his own trivia questions on the show, as pointed out by an astute Redditor, who apparently tracks the "recognition" he gets. One could also argue that segments like that indicate the network has noticed how the fans have attached to Antwaun, too. 
And fans don't seem to be the only people who love him. The Pawn Stars themselves are also rather fond of their security guard. Several years ago, Antwaun and Chumlee even started their own short-lived podcast entitled Street Knowledge (screenshot above). On top of that, the late Old Man fondly described Antwaun in the "Security Detail" clip like so: "He's a very nice guy. Very mellow, but I would not want to cross him at all."
Hopefully, fans can see more of the calm-yet-confident Antwaun in future episodes of Pawn Stars.