Young And The Restless Actor Kristoff St. John Dies At 52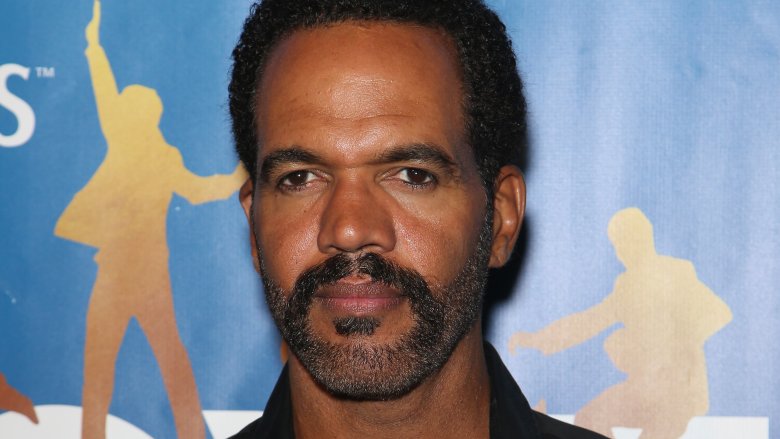 Getty Images
Kristoff St. John, the Emmy-winning actor best known for his role as Neil Winters on CBS' daytime soap opera The Young and the Restless, has died. St. John was just 52 years old. 
TMZ reports that St. John passed away on Sunday, February 3, when he was found dead in his San Fernando Valley, California home.
An exact cause of death was not immediately available; however, there was reportedly no sign of foul play when police and paramedics first investigated the scene. A source close to TMZ indicated that "alcohol might have played a role" in his death. According to NBC News, officers found St. John "unresponsive from a possible alcohol overdose." He was pronounced dead at the scene. 
St. John's attorney, Mark Geragos, confirmed the sad news in a post on Twitter: "Few men had the unique strength, courage & sensitivity that @kristoffstjohn1 lived every single minute of every day. He impacted everyone he met and millions who he inspired and in turn admired him. On behalf of @MiaStJohnBoxer & @TheStJohnFamily thank you for all of your love."
The actor's fiancee, model Kseniya Mikhaleva, posted to Instagram a photo of herself and St. John with a heartbreaking caption (via ET Online): "How did it happen ??? How ??? Why did you leave so early ???? and left me alone ..... I can't believe you were everything to me .... you were a loving father, a loving man,.....how." The text included multiple broken heart and crying emojis. Mikhaleva has since deleted the post.
St. John had reportedly been struggling with depression after he and his ex-wife, Mia St. John, lost their son, 24-year-old Julian, in 2014. Julian died by suicide while seeking treatment at a mental health facility; the St. Johns filed a lawsuit against the facility, and it was ultimately settled. Three years after Julian's death, St. John reportedly attempted suicide, allegedly threatening to kill himself with a gun. Law enforcement officers placed him under a 72-hour hold so he could undergo psychiatric evaluation. 
For his work as the energetic and over-achieving makeup executive Neil on The Young and the Restless, St. John earned nine Daytime Emmy Award nominations, two of which he turned into wins, plus 10 NAACP Image Awards — all for Outstanding Actor in a Daytime Drama Series. In 1990 and 1991, the same year he first appeared on The Young and the Restless, St. John scored a Daytime Emmy Award nod for Outstanding Younger Actor in a Drama Series for his role as Adam Marshall on the NBC soap opera Generations, the first soap to center on a black family. His first big award nomination came in 1985, when he was nominated for the Young Artist Award for Best Young Actor Starring in a New Television Series for his turn as Charlie Richmond Jr. on the CBS sitcom Charlie & Co. 
St. John's other television and film credits include That's My Mama, Big John, Little John, Happy Days, Wonder Woman, The San Pedro Beach Bums, The Champ, The Bad News Bears, The Cosby Show, A Different World, Finish Line, Roots: The Next Generations, Diagnosis: Murder, Hangin' with Mr. Cooper, Family Matters, CBS Soap Break, Martin, Living Single, The Jamie Foxx Show, Pandora's Box, Carpool Guy, The Atlanta Child Murders, Love That Girl!, 20 Feet Below: The Darkness Descending, and A Christmas Cruise. He also appeared as himself on The Nanny and Everybody Hates Chris. St. John had two projects in post-production at the time of his death: No Place Like Home and The Wind of Heaven.
Our thoughts are with St. John's loved ones during this difficult time of mourning.