The Forgotten Justin Long Comedy You Can Stream On Amazon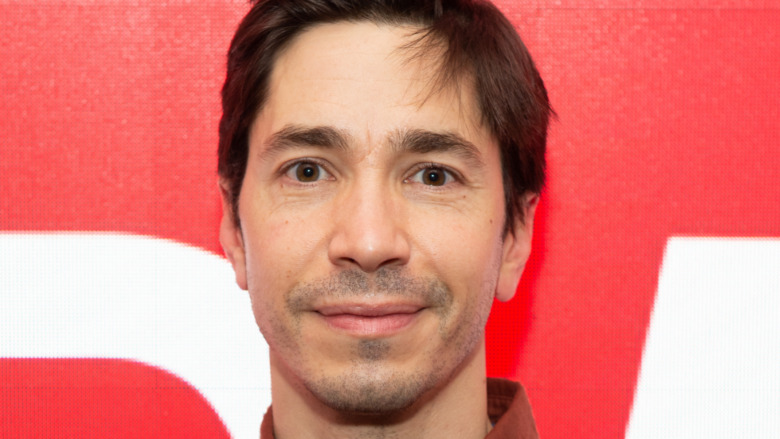 Mark Sagliocco/Getty Images
While Netflix and Hulu may top the list of preferred companies for home viewing, Amazon Video is another big contender that movie and TV enthusiasts should consider adding to their app list. From hit original series like Fleabag to the Academy Award-nominated film Sound of Metal, Amazon offers a large variety of quality content. Comedy fans especially will find many favorites at their fingertips, including the Amazon exclusive Coming 2 America and hilarious "whodunnit" cult classics such as Clue and Knives Out.
Thanks to the convenience of streaming, there are a number of hidden gems in film and TV shows finding new audiences. While many people have seen the 2004 cult hit Napoleon Dynamite, many may have missed another wild ride from one of that film's alumni. The Sasquatch Gang is a comedy written and directed by Napoleon Dynamite first assistant director Tim Skousen and stars Justin Long. Now that The Sasquatch Gang is streaming on Amazon via CONtv, it's the perfect time to check out this forgotten title.
Justin Long is hilarious in The Sasquatch Gang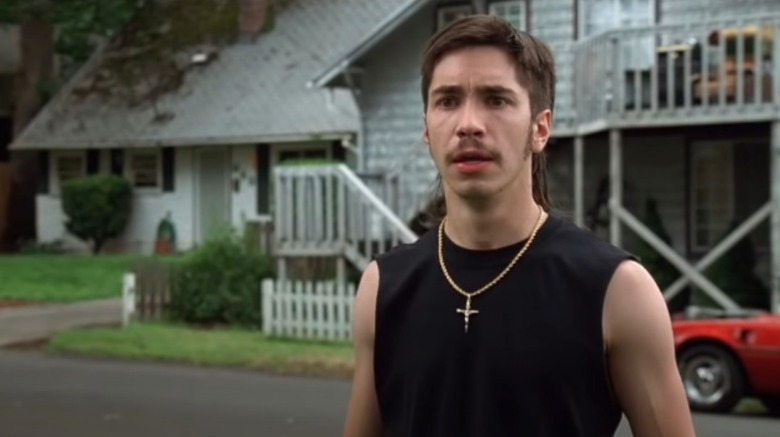 Sony
The Sasquatch Gang tells the story of a troop of LARPers (live-action role players) led by Gavin Gore (Jeremy Sumpter), who make a surprising discovery in the nearby woods. They find a set of large footprints and a pile of excrement, which they believe is proof of the existence of Bigfoot, aka Sasquatch. They're unaware that the whole thing is a scam created by Gavin's neighbors, Zerk Wilder (Long) and Shirts Joachim (Joey Kern), in an attempt to get rich quick and pay off Zerk's credit card bills. The redneck duo are not the brightest of schemers, and the stunt soon gets out of hand when an expert Sasquatch enthusiast arrives to investigate the scene.
Justin Long is hilarious as the mullet-sporting Zerk, a lazy and dim layabout whose loves include beer, guns, and his Pontiac Firebird. Zerk is accompanied by his best buddy Shirts, a spaced-out sidekick whose reluctance to go along with Zerk's crazy plot takes a backseat to his fierce loyalty. These two are the comedic highlight of the film, and their dynamic will have viewers cracking up thanks to their astonishing stupidity. You can view this forgotten comedy through Amazon's CONtv channel, available now.