The Underrated Justin Long Comedy Everyone Should Be Watching On Netflix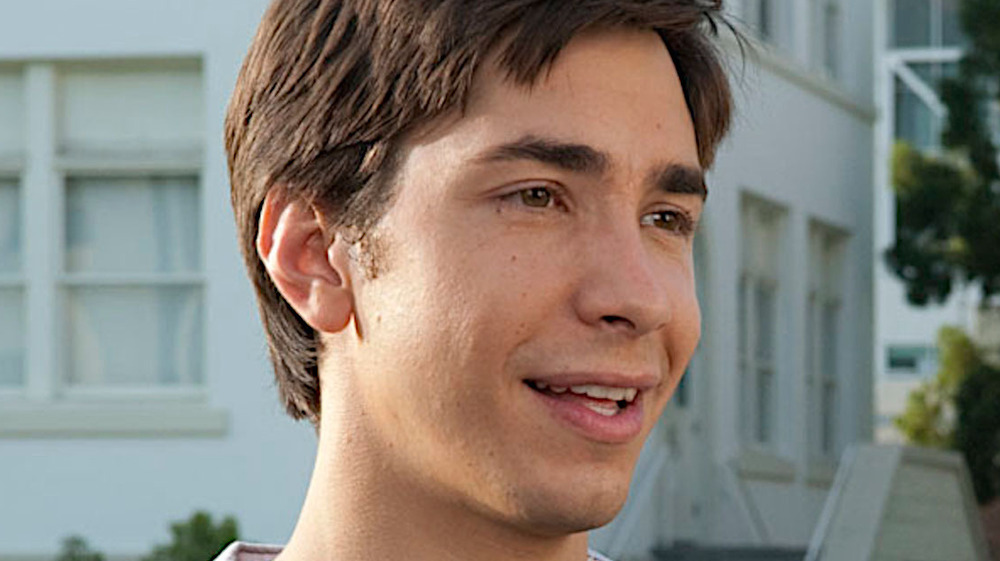 Universal Pictures
Justin Long has been a comedy mainstay since his first film appearance as sci-fi superfan in the now legendary comedy Galaxy Quest. And since then, Long has only continued to build his comedic legacy by starring in movies like Dodgeball and Idiocracy while also being featured in shows like Ed, New Girl, and The Connors. And while he's known for appearing in an installment of the Die Hard action franchise or horror the film that launched the Jeepers Creepers franchise, his gift for comedic timing is something that draws people in.
However, there is a possibility that you haven't seen Long's entry into the long tradition of collegiate comedies — Accepted. The 2006 film, which features Long as Bartleby Gaines, has a little bit of that Animal House and PCU vibe to it. Gaines is a sarcastic goof off-with a heart of gold who, despite his extracurricular cleverness, discovers that, with his high school career over, no colleges want him. So Gaines does what anyone would do if they were in a super-realistic world in which no rules apply: he starts his own fake college.
Accepted is on Netflix now and Justin Long is just one familiar face viewers will recognize.
Accepted features a cast of megastars before they were megastars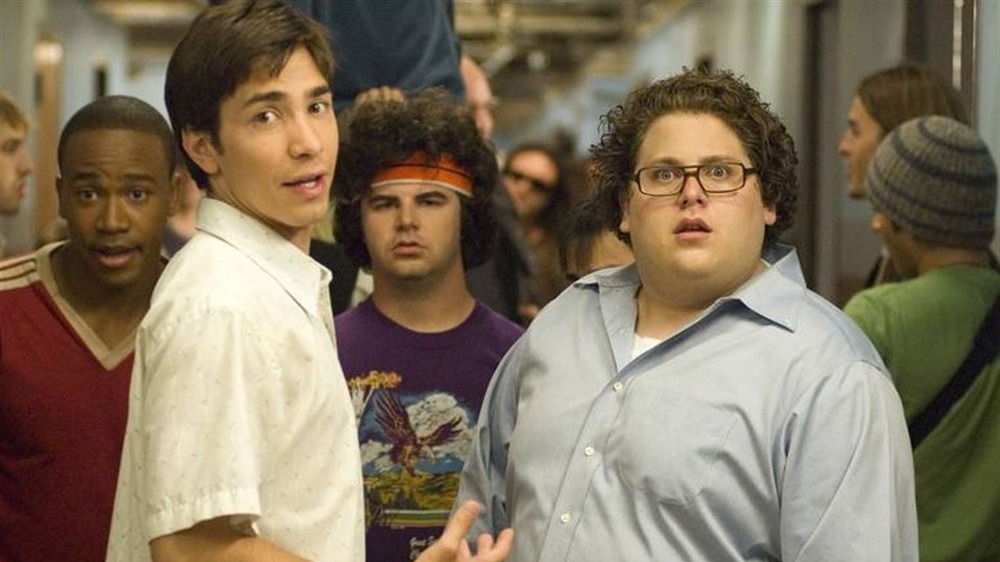 Universal Pictures
To begin, the pedigree in Accepted is absolutely off the charts, even before you get to the cast. The film's director Steve Pink got his start writing two John Cusack classics, Grosse Pointe Black and High Fidelity, before going on to direct the Hot Tub Time Machine movies. Then there is the cast. On the comedy end, Justin Long's Bartleby Gaines has a nervous best friend who just so happens to be played by a very young Jonah Hill. Accepted is the movie Hill did just before Knocked Up and Superbad and it's interesting to see where he was as an actor before those more famous roles.
And speaking of actors who hadn't hit superstardom yet, Bartleby has a love interest in the form of the out-of-his-league Monica Moreland — played by Blake Lively. Right after the first Sisterhood the Traveling Pants movies but before her career-making turn as Serena van der Woodsen in Gossip Girl, Lively appeared in this sophomoric comedy — which is not surprising when you realize that her now-husband Ryan Reynolds once starred in Van Wilder.
The rest of the cast is also incredible and includes classic Daily Show correspondent Lewis Black as well as a surprising appearance from a blonde Robin Lord Taylor who you'll likely remember from his brilliant portrayal of Penguin on Fox's young Batman series Gotham. Accepted is a free pass. It's an hour and a half of confectionary escapism in which a random kid could create his own college, help a bunch of other high school failures, and have a lot of fun in the process.