This Was Helen McCrory's Last TV Role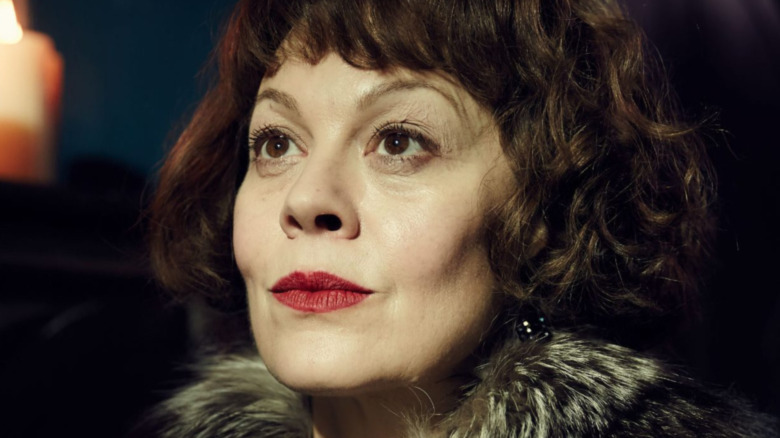 BBC Two/BBC One
On Friday, April 16, 2021, it was announced that acclaimed British actress Helen McCrory — known for her work in films ranging from 2000's Anna Karenina to 2012's Skyfall – died of cancer at the age of 52. You may have seen her in any number of projects over the past few decades — from "The Vampires of Venice" episode of Doctor Who during Matt Smith's 11th Doctor era to Peaky Blinders, in which she played Shelby family matriarch Polly Gray. And, of course, there's her turn as Draco's mother Narcissa Malfoy in the final three Harry Potter films.
McCrory's other roles included Tony Blair's wife Cherie in The Special Relationship and The Queen, along with parts in movies like 2002's The Count of Monte Cristo and even animated shows like Disney's Phineas and Ferb (she voiced Ferb's aunt). She packed her multiple-decade-long career with great projects, but what was this prolific actress' last role? You will have heard her — but not seen her — in a television series from 2019 and 2020, which was just renewed for a third (and final season) on HBO and BBC One.
Helen McCrory last voiced Stelmaria in His Dark Materials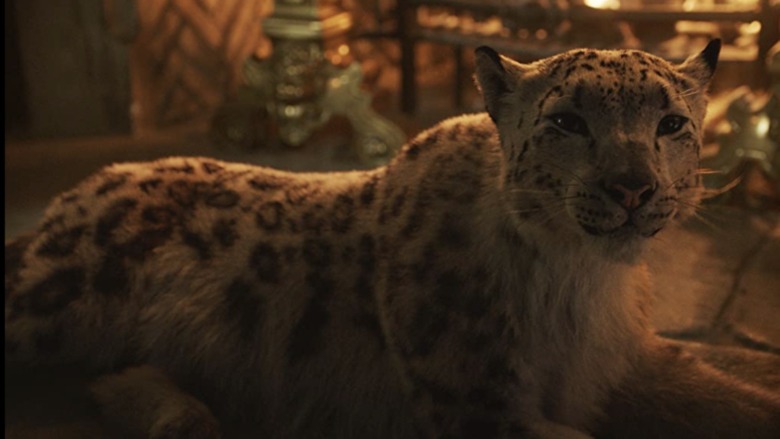 BBC One/HBO
Based on the fantasy novels by Philip Pullman, the TV series His Dark Materials focuses on the story of Lyra Belacqua (Dafne Keen), a young girl in a Victorian-influenced magical alternate reality in which all humans have daemons: external, animalistic representations of a person's inner personality that act like familiars. In this world, daemons can change forms when their human companions are young, but eventually settle into a single form. 
When the theocratic Magisterium kidnaps Lyra's friend Roger Parslow (Lewin Lloyd), she goes on a mission to save him. Among the adults that become important to the narrative is Lyra's uncle Lord Asriel (James McAvoy), whose daemon is a snow leopard named Stelmaria.
McCrory voiced Stelmaria, and would likely have returned for the series' third season. The show has been mirroring the books fairly closely, and both characters appear in the third novel, The Amber Spyglass. Variety reported in late 2020 that filming was to start sometime in 2021, and Empire Online noted that McAvoy's role would be larger than before, which means Stelmaria would be involved as well. 
In December 2020, The Guardian interviewed His Dark Materials screenwriter Jack Thorne, who indicated filming on season 3 would begin sometime this summer. This, of course, means that McCrory won't be involved — and, sadly, the show's creatives may have to recast her role.
The official HBO Twitter account for His Dark Materials posted a memorial to the actress, saying, "We have lost one of the finest actors of our generation. Our thoughts are with her family and friends."
Helen McCrory will certainly be missed.