The Forgotten Julia Louis-Dreyfus Comedy Series You Can Binge On HBO Max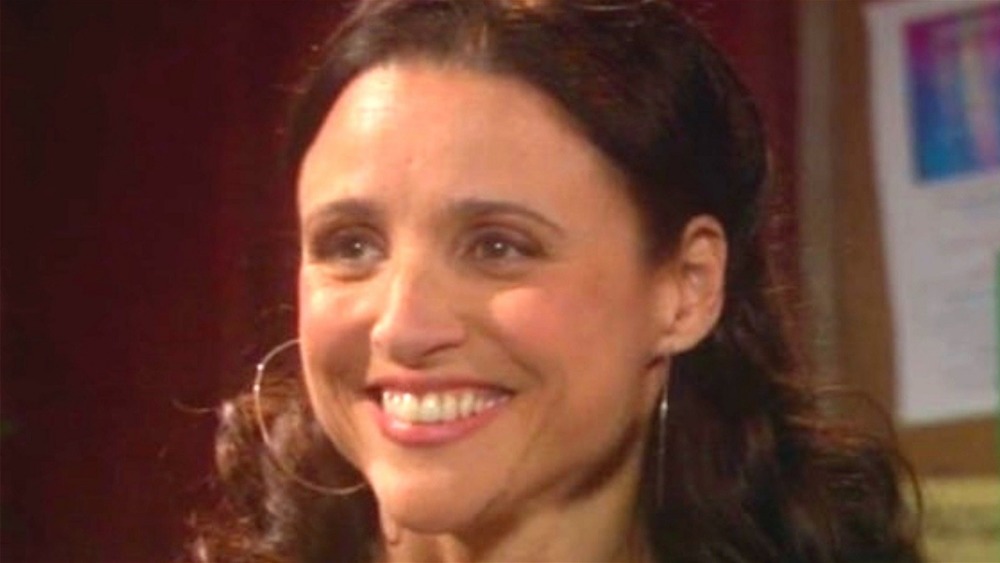 Warner Bros. Television
If you click a link and buy a product or service from a merchant, we may be paid an affiliate commission.
There's no question that Julia Louis-Dreyfus has had quite an illustrious career. Beginning with her breakthrough role as Elaine Benes in Seinfeld and continuing with her portrayal of Selina Meyer in the award-winning HBO series Veep, Louis-Dreyfus has won over audiences with her expert comedic stylings and thousand-watt smile. She has a plethora of awards under her belt, including 11 Emmys, nine SAG Awards, and one Golden Globe. She was also the recipient of the Mark Twain Prize for American Humor in 2018, placing her among some of the most influential American comedians, such as Carol Burnett, George Carlin, and Tina Fey. 
Yet some Louis-Dreyfus fans may be unaware that she once starred in her own sitcom in the years between Seinfeld and Veep. It's called The New Adventures of Old Christine, and it had a fairly successful run of five seasons. The show aired from 2006 to 2010 on CBS and was met with mainly positive reviews from critics, with Louis-Dreyfus taking home an Emmy for Outstanding Lead Actress in a Comedy Series in 2006. Now the full series is streaming on HBO Max, and it's no wonder that viewers are flocking to check out this underrated comedy.
The New Adventures of Old Christine features familiar faces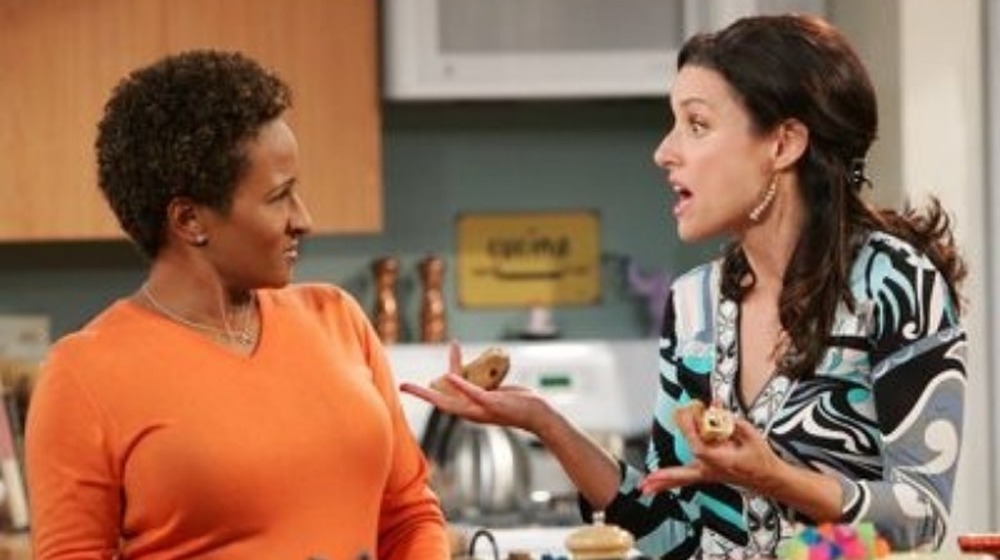 Warner Bros. Television
In The New Adventures of Old Christine, now available on HBO Max, Julia Louis-Dreyfus plays Christine Campbell, a working single mom dealing with the pressures of a chaotic life. As if that weren't difficult enough, Christine's ex-husband, Richard (Clark Gregg), has found a new girlfriend, whose name is also Christine and who happens to be much younger. "Old" Christine struggles with the reality of a new woman in her ex's life on top of constantly comparing herself to the mean moms at her son's new school.
The sitcom features a number of familiar faces besides Louis-Dreyfus and Gregg over the course of the series. Wanda Sykes is a regular on the show as Barb, Christine's sarcastic best friend who's always there to provide "helpful" commentary on Christine's current situation. Fellow Seinfeld co-star Jason Alexander appears as a guest star in season 3, and Gregg's then-wife, Dirty Dancing star Jennifer Grey, has a cameo in a different episode. 
The New Adventures of Old Christine is a hilarious comedy that somehow slipped through the cracks and was overlooked by many. But now is the perfect time to right that wrong and binge all five seasons on HBO Max.