What Edie Falco Has Been Doing Since The Sopranos Ended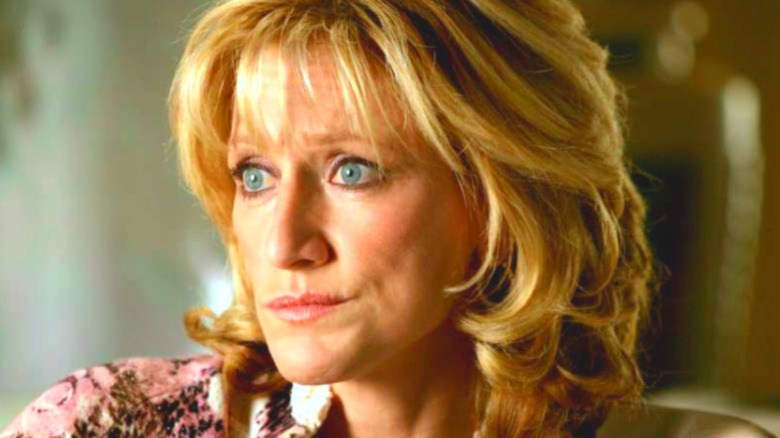 HBO Entertainment
One of the great geniuses of The Sopranos was in its casting. Showrunner David Chase had a remarkable talent for placing individuals whose authenticity was undeniable, such as New Jersey musicians Steven Van Zandt and Frankie Valli, across from career actors like James Gandolfini and Steve Buscemi. The show created situations where the thought processes of central characters were only visible through their subtle expressions, as they processed the violent world around them.
No one epitomized that skill quite like Edie Falco. As Carmela Soprano, Edie Falco was more often than not soft-spoken, but always capable of pushing back against her mobster husband with full force. She became an identifiable, domestic center of a show that often went to dark places the audience was unfamiliar with. Her incredible work on The Sopranos didn't go unrecognized, and she received multiple awards from the Emmys, the Golden Globes, and the Screen Actors Guild during her time on the show.
Of course, all good things must come to an end, and The Untold Truth Of The Sopranos (looper.com) It wouldn't take her long to find new roles, and she has enjoyed a vibrant career ever since The Sopranos went off the air. 
Edie Falco followed The Sopranos with a celebrated role on Nurse Jackie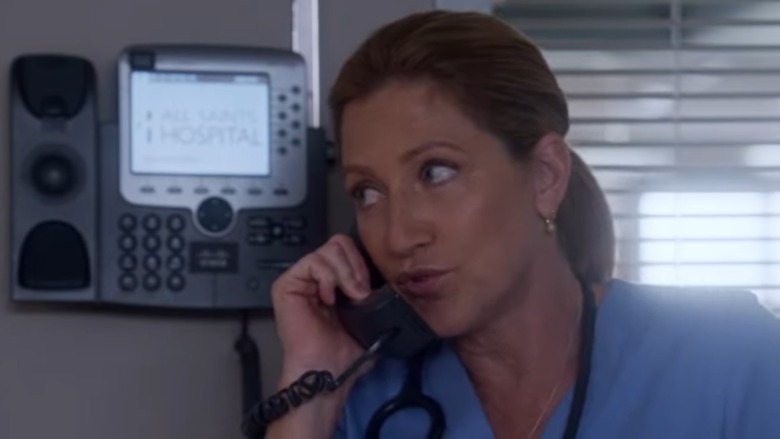 Showtime
As The Sopranos drew to a close with a split sixth season, which aired twelve episodes in 2006 and nine episodes in 2007, Falco began to explore where her career might take her next. In 2006 she appeared in the crime drama Freedomland and then starred in a series of guest appearances on the Tina Fey sitcom 30 Rock as Celeste Cunningham, a liberal congresswoman from Vermont. However, it wouldn't be long before Falco found her next career-defining role in the Showtime drama Nurse Jackie, which premiered in 2009. 
Nurse Jackie starred Falco as Jackie Peyton, a nurse who juggled the challenges of keeping a New York hospital running smoothly and safely while managing her struggles with prescription medications like Adderall and Xanax. While Nurse Jackie never quite reached the level of acclaim that The Sopranos did, Falco's contributions to the show were almost as well recognized. She was nominated for various Best Actress awards by the Golden Globes, Screen Actors Guild Awards, and Emmys nearly every year the show was on the air, and she won the Emmy for Outstanding Lead Actress in a Comedy Series in 2010.
Falco appeared in a variety of films after Nurse Jackie ended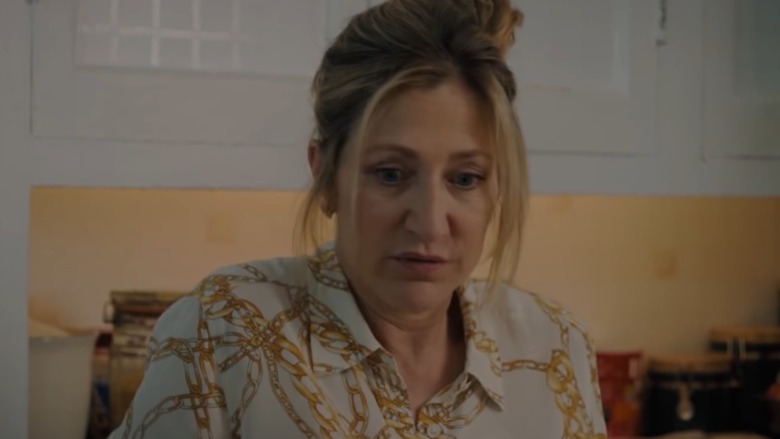 Magnolia Pictures
While Nurse Jackie was on the air, Edie Falco still found time to participate in two films, 3 Backyards, in which she had a starring role, and Gods Behaving Badly, where she played a small part as Artemis among the film's ensemble cast.
Nurse Jackie ran for seven celebrated seasons before going off the air in 2015. However, Falco didn't take any time to rest, appearing in one film in 2016, The Comedian, and four in 2017. These included starring roles in the comedy Landline and the drama Outside In and a supporting role in the biopic Meagan Leavey, in which she played the title character's mother. Falco was also featured in I Love You, Daddy alongside Chloe Grace Moretz, but that film never saw a wide release after writer and director Louis C.K. was accused of sexual misconduct shortly before the premiere.
After a busy 2017, Falco acted in two films in 2018, The Land of Steady Habits and Viper Club, as well as appearing as herself in the documentary Terrence McNally: Every Act of Life. Falco has been on an extended break from film after appearing in those movies, although in early 2019, it was confirmed that she was cast in both upcoming Avatar sequels.
Edie Falco has also appeared on the stage, in a web series, and lead roles on other TV shows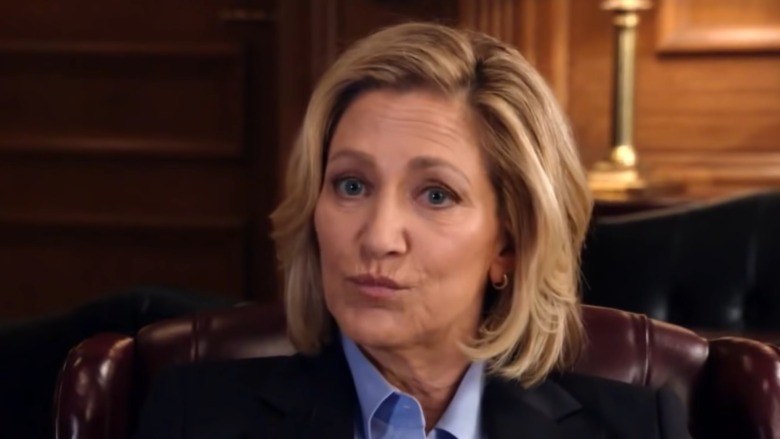 CBS
Throughout Falco's career as an actress, she has intermittently found time to appear in various theatrical productions, a tradition that she kept alive after leaving The Sopranos. Falco appeared in The True, a 2018 production, was featured in The Madrid in 2013, and in 2010 played Lorraine in This Wide Night. However, her most celebrated stage role was as Bananas in the 2011 staging of The House of Blue Leaves, for which she won a Tony for Best Featured Actress in a Play.
Falco also found herself in some television projects after the show ended. In between the world of the stage and TV was her appearance in the 2016 web series Horace and Pete, a limited-run series from Louis C.K. about which The New Yorker said, "It has the feel of a stage play but is filmed using cuts and camera zooms." Next, Falco would take a lead role on Law & Order True Crime: The Menendez Murders as defense attorney Leslie Abramson.
Most recently, Falco appeared as the lead role on Tommy, a crime drama about the first female police chief of the LAPD. Unfortunately, Tommy received mixed reviews from critics, as measured by Rotten Tomatoes, and CBS canceled the program after its first season, via Deadline.