The Big Comedy Role Katherine Heigl Regrets Taking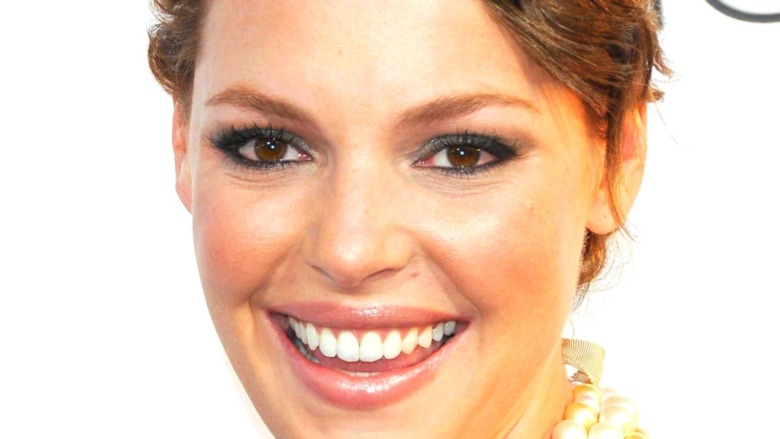 Shutterstock
Although it has been four years since she last starred in a live-action film that saw a wide theatrical release (with 2017's Unforgettable), actress Katherine Heigl continues to make her presence known in Hollywood. In 2019, she joined the USA Network's critically-acclaimed legal drama Suits for its final two seasons. More recently, she starred alongside Sarah Chalke and Ben Lawson in the Netflix series Firefly Lane. Despite her continued success, though, the high-water mark for Heigl fans clearly came during the late 2000s, as shown on her IMDb page.
Heigl burst onto the scene in Grey's Anatomy as Dr. Izzie Stevens, a role that netted Heigl an Emmy Award for Outstanding Supporting Actress in a Drama Series (before she left the show thanks to some real life drama that she created). However, Heigl's big breakout ultimately came as a result of her foray into film work and the world of romantic comedies.
For a time, she was the rom-com "it" girl, pleasing audiences with starring roles in movies like 27 Dresses and The Ugly Truth. However, her most memorable appearance in a rom-com may have come in a film that she later criticized, indicating a level of regret over her participation in the project.
Katherine Heigl had regrets about her participation in Knocked Up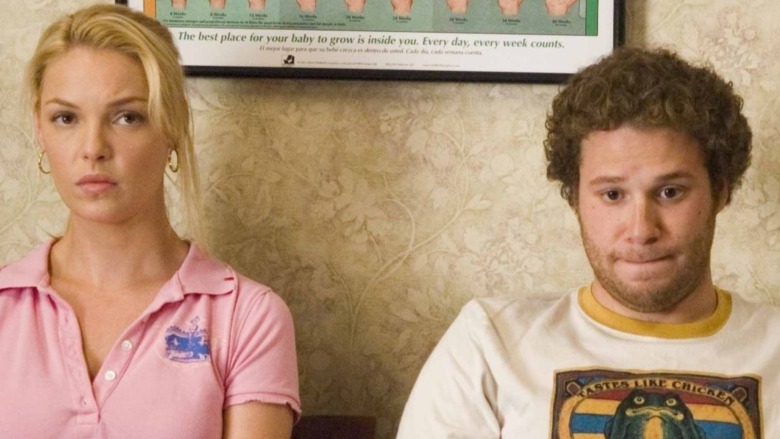 NBCUniversal
Judd Apatow's 2007 film Knocked Up was kind of a big deal. It was a major hit for an R-rated comedy at the box office, raking in nearly $220 million at the international box office against a production budget of around $30 million, per Box Office Mojo.
In addition to further boosting Apatow's industry cred, it helped bring Heigl, Seth Rogen, Paul Rudd and others to another level of popularity. However, Heigl later decried Knocked Up and its portrayal of female characters. "It was a little sexist," she told Vanity Fair in 2008. "It paints the women as shrews, as humorless and uptight, and it paints the men as lovable, goofy, fun-loving guys. It exaggerated the characters, and I had a hard time with it, on some days."
She went on to say that she largely had a good experience while making the film. In the end, though, she couldn't shake the notion that all was not well with some of its characterization."I'm playing such a b***h; why is she being such a killjoy? Why is this how you're portraying women? Ninety-eight percent of the time it was an amazing experience, but it was hard for me to love the movie."
Heigl has since softened on Knocked Up, but she may have been right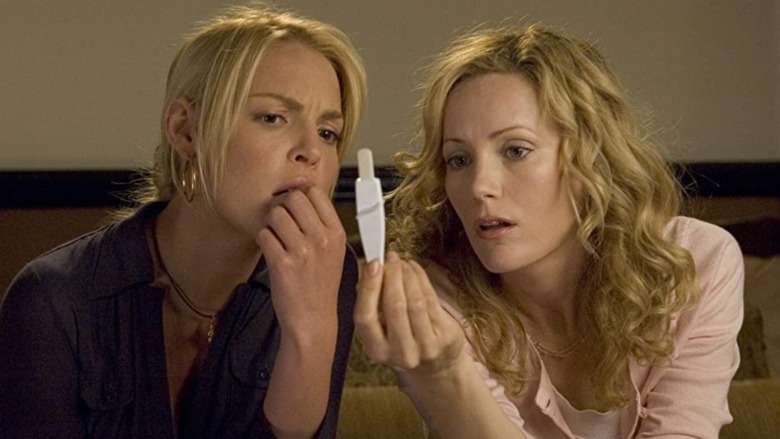 NBCUniversal
In the years that have passed since Heigl made her feelings known about Knocked Up, she has developed something of a bad rap for her outspoken nature. Past comments aside, though, the actress has seemingly softened her stance on the movie more recently. As relayed by Vanity Fair in 2016, she walked back some of her statements regarding Knocked Up during an appearance on The Howard Stern Show. "I liked the movie a lot. I just didn't like me," she told Stern. 
Heigl also went on to take some of the credit for the way in which her character was portrayed. "Judd [Apatow] allows everyone to be very free and improvise and whatever, and afterwards, I was like, 'Why is that where I went with this? What an a*****e she is!'" she recalled.
Still, she confessed during the interview that she hadn't apologized to Apatow for slamming his movie. And, really, her initial appraisal of the movie may have been spot-on. In 2019, Decider's Anna Menta noted that Rogen got all of the movie's best lines, leaving Heigl to laugh at his jokes as opposed to offering many of her own. It was also noted that Leslie Mann's character is depicted "as a mean, controlling nag who gets put in her place." Moreover, the big development for Heigl's character at the end of Knocked Up was essentially just "loosening up."
Despite the backlash, Heigl may have been onto something.