The Katherine Heigl Action Flop Finding New Life On Hulu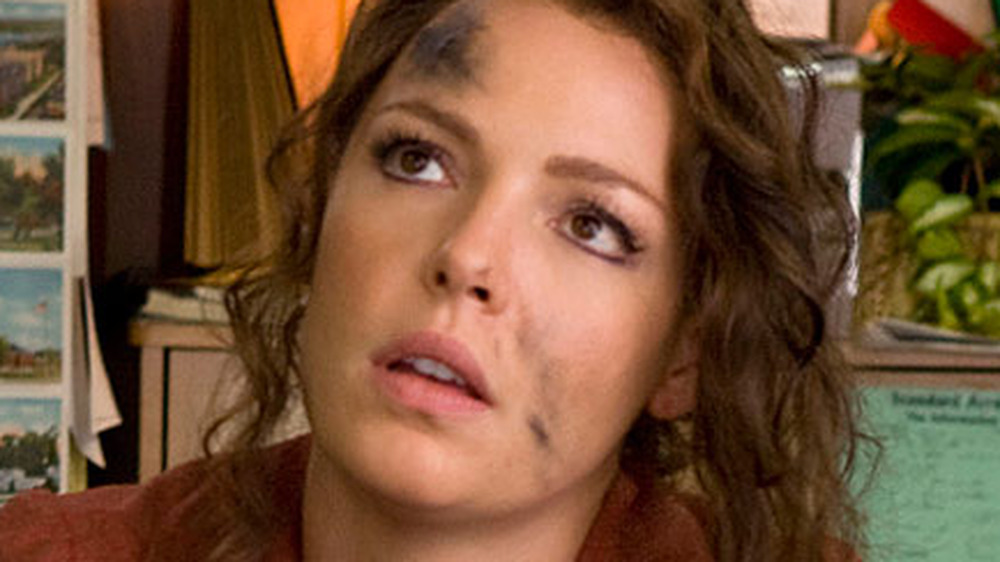 Lionsgate
Katherine Heigl has had some wild ups and downs throughout her career. She became a big star in the mid 2000s as medical intern Izzie Stevens on Grey's Anatomy, winning an Emmy for her performance in 2007. That same year, she starred in Judd Apatow's comedy classic Knocked Up. She followed that up with critically derided, but financially successful romantic comedies 27 Dresses and The Ugly Truth. Things were going well. But then she publicly criticized Knocked Up and Grey's Anatomy and beefed with Grey's creator Shonda Rhimes, and she gained a reputation for being difficult to work with.
After she left Grey's Anatomy in 2010, her career took a downturn. Her last hit movie was 2011's critically panned ensemble comedy New Year's Eve. After that, she starred in a string of movies that were critical and commercial failures, as well as TV shows that were quickly canceled. She appeared in a cat litter commercial in 2016. Since then, though, she's bounced back in a big way. She joined the popular USA drama Suits in its final two seasons in 2018 and 2019, and this year headlined her first hit series in a decade with the chart-topping Netflix drama, Firefly Lane.
The nadir of Katherine Heigl's post-Grey's wilderness era was the 2012 romantic action-comedy One for the Money, a critical and commercial flop that grossed $26 million domestically against a $40 million budget, according to Box Office Mojo. Heigl stars as bounty hunter Stephanie Plum, a character created by bestselling crime novelist Janet Evanovich in the novel of the same name. 
The movie adaptation is proving ripe for rediscovery by Firefly Lane fans now that it's streaming on Hulu.
One for the Money is a product of its time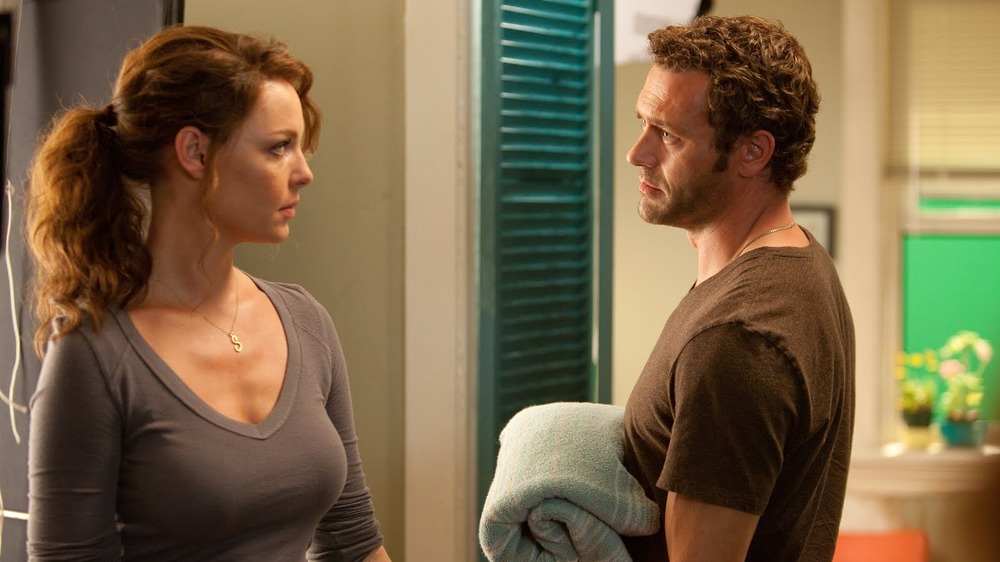 Lionsgate
In One for the Money, Stephanie Plum (Heigl), an unemployed, recently divorced resident of Trenton, New Jersey, takes a job working as a bounty hunter at her cousin's bail bonds business. She quickly gets in over her head trying to apprehend a dangerous fugitive named Joe Morelli (Jason O'Mara), a detective who's wanted for murder and also happens to be her ex-boyfriend. It turns out that Morelli was probably framed, and so she helps him catch the real killer, while the old romantic feelings they have about each other get reawakened. It's a romantic crime caper with action and comedy. There's a lot going on.
One for the Money holds an abysmal Rotten Tomatoes score of 2%, which plants it firmly on the "Rotten" end of the spectrum. Critics found fault with the film's tone and superficiality, as well as Heigl's performance. The film is set in an extremely stereotypical version of New Jersey that feels like a bad parody of The Sopranos. Heigl's performance as a tough Jersey girl was described by Rolling Stone's Peter Travers as "cringingly false." She was nominated for a Razzie for this performance, according to NPR.
The film has an all-female creative team (the director is Julie Anne Robinson, and the screenwriters are Liz Brixius, Stacy Sherman, Karen Ray, and Karen McCullah Lutz), and yet it's beholden to retrograde gender stereotypes one would expect from sexist male writers, according to Slant Magazine's R. Kurt Osenlund. At 42%, One for the Money's audience score on Rotten Tomatoes is higher than its critical average, so perhaps that explains the new interest bubbling up in the wake of Firefly Lane.
Is it really as bad as its reputation? Find out for yourself by streaming the film on Hulu.