Michael B. Jordan Reveals The Real Reason Sylvester Stallone Isn't In Creed 3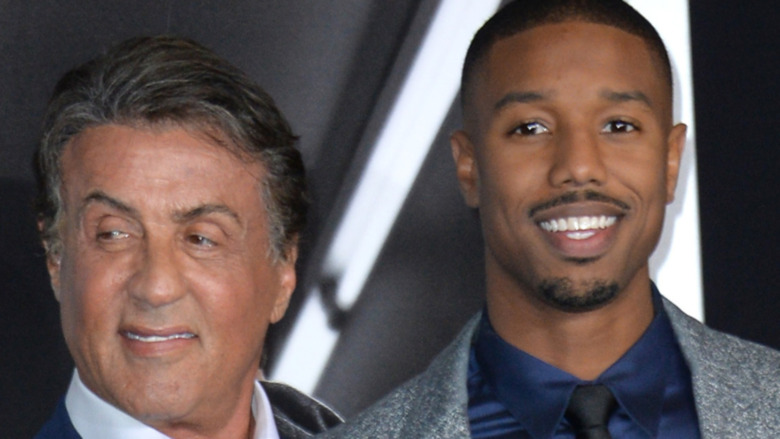 Shutterstock
If you haven't been following the continuing evolution of the Rocky franchise, here's a quick recap. Sylvester Stallone starred in five Rocky films from 1976 to 1990, which were Rocky 1-5. He returned to role one last time in 2006 for Rocky Balboa, which was also the last time Rocky Balboa fought in the ring. Since then, the franchise has moved on to the next generation's hero, Adonis "Donnie" Creed (Michael B. Jordan), the son of Rocky's old foe Apollo Creed and Rocky's new protégé. So far, Jordan has starred in two of his own films, Creed I (2015) and Creed II (2018). Rocky Balboa has served as Adonis' trainer both times. 
Creed III will be the next installment in the series, and will most likely release in late 2021-2022. While the plot hasn't yet been revealed, one huge detail is already known: Rocky Balboa won't be appearing this time around. Recently, Jordan sat down with IGN (via SlashFilm) to talk about Creed III and specifically why Stallone is stepping away from the character.
As Rocky would say, time is undefeated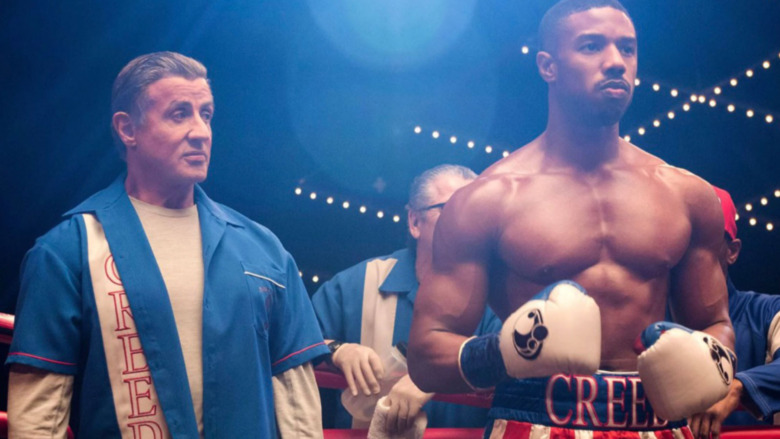 MGM
Stallone's onscreen departure from the series comes as Michael B. Jordan is ascendant as the new face of the franchise. Jordan will also be directing Creed III, which is in keeping with tradition — Stallone directed four Rocky movies himself, Rocky II, Rocky III, Rocky IV, and Rocky Balboa.
Jordan said of the decision, "This is a Creed franchise, and we really want to build this story and this world around [Adonis] moving forward. So, it's always respect and always a s***-ton of love for what [Stallone] built, but we really want to push and navigate Adonis forward and the family that he created."
Stallone already said on Instagram in November 2018 that he wouldn't be playing Rocky Balboa after Creed II. Rocky was still alive at the end of that movie, but his health was in decline after a non-Hodgkins lymphoma diagnosis. The movie also saw Rocky reconnect with his estranged son, which was a tidy endpoint for his character arc.
Jordan explained that while Rocky won't be physically present, his influence will still be felt. There will also be many other connections to the previous movies besides Rocky himself. After all, Adonis is the son of Rocky's first nemesis. Adonis fought the son of Rocky IV villain Ivan Drago in Creed II. Stallone himself entertained the possibility of making Creed III's villain the son of Clubber Lang, a.k.a. the foe from Rocky III (via Men's Health). There are still plenty of fun ways to callback to the original film series as the franchise moves on from Stallone.
Losing Rocky Balboa will surely make the Rocky franchise feel much different, but Michael B. Jordan should be a more than adequate replacement. Truth be told, he's already been carrying the franchise on his strapping shoulders. This time around, however, the training wheels are officially off.