The Elisabeth Moss Crime Drama Hidden Gem You Can Binge On Hulu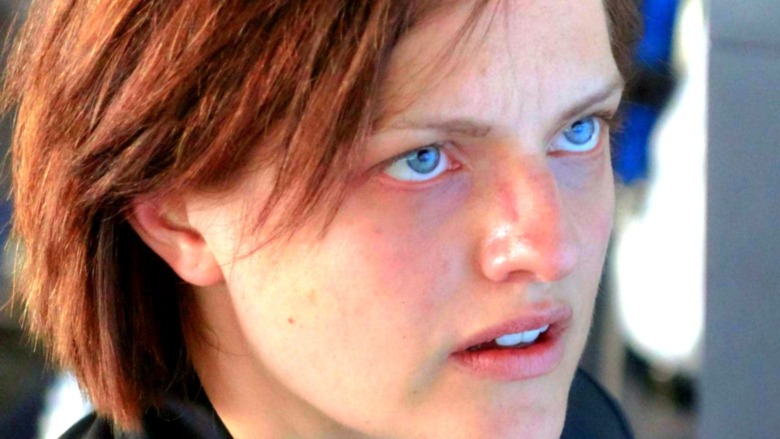 BBC UKTV/BBC Two/Sundance TV
Throughout the last three decades, Elisabeth Moss has appeared in small and large roles alike. She's best known for her role as Peggy Olson in the drama series, Mad Men, and as June Osborne in the critically acclaimed Hulu series, The Handmaid's Tale. While she was just getting started on The Handmaid's Tale, she was wrapping up a starring role in a TV series called Top of the Lake. The mystery drama series was created by Jane Campion (The Piano, Sweetie) and Gerard Lee (Sweetie, All Men Are Liars) and centers on a woman named Robin Griffin (Moss), a detective who becomes obsessed with the cases she's assigned to.
During its reign, Top of the Lake picked up 67 nominations and 20 wins, per IMDb. It's safe to say this show was a success among the critics and the viewers. Rotten Tomatoes reviews garnered a score of 83 percent, while IMDb gave the show a solid 7.5. If you're a fan of crime, drama, and mystery, you're probably scratching your head, wondering why you've never heard of this show. No worries. Both seasons are available to stream on Hulu now, and this time around, you won't want to miss it. 
Top of the Lake is filled with mystery, paired with a moody atmosphere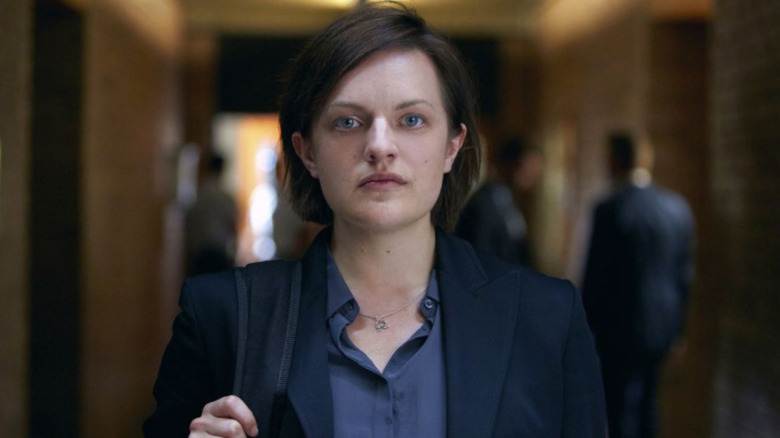 BBC UKTV/BBC Two/Sundance TV
Robin Griffin is an inexperienced detective specializing in sexual assault. Season 1 is a seven-part series that finds Detective Griffin in New Zealand. She's tasked with investigating a case involving a 12-year-old girl named Tui Mitcham (Jacqueline Joe), the daughter of a local drug lord. After Tui's body is pulled from a lake in South Island, Detective Griffin is consumed with solving the case and how the little girl became pregnant at such a young age. 
The second installment, Top of the Lake: China Girl, is a six-part series that's set five years after the New Zealand case. Detective Griffin has relocated to Sydney and is searching for the daughter she gave up at birth. Soon after she arrives, a young Asian girl is found on Bondi Beach, headless and stuffed in a suitcase. Griffin is partnered with Constable Miranda Hilmarson, played by Game of Thrones' Gwendoline Christie, to identify the girl and track down the person who did this to her. Season 2 also introduces Nicole Kidman (Big Little Lies), who plays Julia, a distraught mother whose story intermingles with Griffin's.
Top of the Lake is a moody series with countless twists and turns. It also highlights Elisabeth Moss' acting chops, before she was June Osborne on The Handmaid's Tale.