The Character Everyone Forgets That Demi Moore Played In General Hospital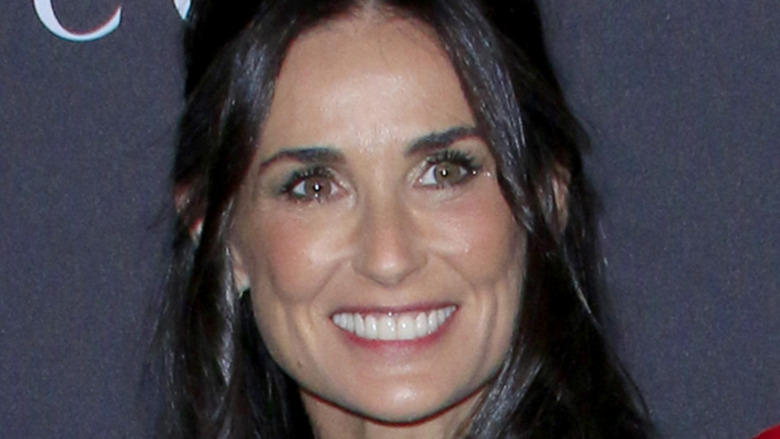 Shutterstock
Demi Moore is perhaps best known for her big-screen roles in films like St. Elmo's Fire, Ghost, A Few Good Men, and G.I. Jane. But before she was a movie star, she was a daytime TV darling. Like many big-name stars, Moore started out on a soap — and it was one of the biggest shows of the era. In the early 1980s, Moore landed a role on the impossibly popular General Hospital. From 1982 to 1984, the future Golden Globe nominee played investigative reporter Jackie Templeton for 38 episodes on the ABC hit, according to IMDB.
Moore was only 19 years old when she was cast in the role as the New York City reporter that turned up in Port Charles in search of her missing sister, Laura Templeton (Janine Turner), around the same time that Laura Spencer (Genie Francis) was kidnapped by Stavros Cassadine, the son of weather machine madman Mikkos. Jackie teamed up with Luke Spencer (Anthony Geary) and Robert Scorpio (Tristan Rogers) to search for the missing Lauras. Moore's character ultimately became involved with Scorpio, but she left town in a tizzy after he married a pregnant Holly Sutton (Emma Samms) after Luke — who'd had an affair with Holly — was presumed dead via an avalanche. Moore went on to become a movie star and Jackie Templeton became a distant memory in the GH universe until the character was reprised in 2020 by All My Children veteran Kim Delaney.
Moore was up against a ton of competition for the part of Jackie Templeton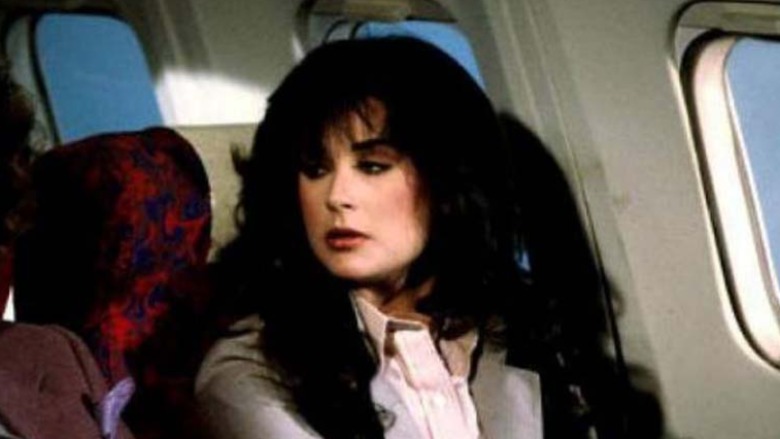 ABC
General Hospital producers were looking for a certain "type" when casting the role of Jackie. In a 1998 primetime special, The General Hospital 35th Anniversary Show, it was revealed that producers wanted a Margot Kidder or Karen Allen type to play the role of the news reporter, per Soap Hub. Even though it was early in her career and she didn't have a lot of experience on her resume, Moore beat out a whopping 1,000 other actresses for the coveted part during the ABC soap's heyday. She'd go on to make millions as a movie star, but her paycheck on the daytime drama was just $750 per episode.
Moore ultimately bonded with the veteran stars on the show. In an interview just a few weeks into her employment on General Hospital, she revealed that the other cast members welcomed her to the fold with open arms. "Everyone so far has been so wonderful and so welcoming, I can't even accept it yet," she said at the time, per Entertainment Tonight. "I'm just glad that they are that way."