Here's How You Can Watch Every Episode Of Ascension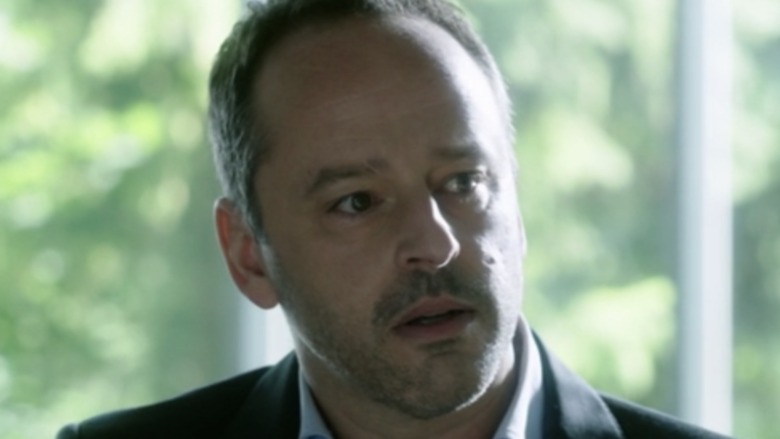 Syfy
We may receive a commission on purchases made from links.
In 2014, Syfy's six-part TV event Ascension focused on a classic science fiction trope that has fascinated writers for decades: the generation starship, a hypothetical spacecraft carrying humans who would die before they reached their final destination, but whose offspring would continue the journey. Ascension weaved a story in which the U.S. government and the country's top scientists created a generation starship in secret, launching it into space at the height of the Cold War. Six hundred volunteers boarded the Ascension on a mission to colonize a planet orbiting Proxima Centauri, and their journey was meant to be 100 years long. But when a murder happens halfway into the ship's expedition, its residents contemplate the true nature of the mission. Eventually, a twist that affects everyone aboard the Ascension turns the entire concept on its head.
"Ascension is a true, old-school sci-fi show," said actor Gil Bellows, who plays the earthbound Harris Enzmann, in a featurette on the show. "It's got real social questions about morality and all the issues of the day being examined on the spaceship." The series also starred Brian Van Holt as Commander William Denninger and Tricia Helfer as his wife Viondra. The fascinating quirks of Ascension included a time-capsule quality, in which the technology and media the ship residents consume are from the 1963 era, along with a class-based struggle between the elite at the top and the workers at the bottom. 
Rotten Tomatoes critics gave Ascension a 66 percent Tomatometer score, although the audience score was more friendly, at 72 percent. Its lackluster reception may be the reason why Ascension, intended as a backdoor pilot using the same method as Syfy's Battlestar Galactica, never got ordered for a full series (via Deadline). However, if you want to watch it to form your own opinion, you have a few options.
You can find Ascension on video-on-demand platforms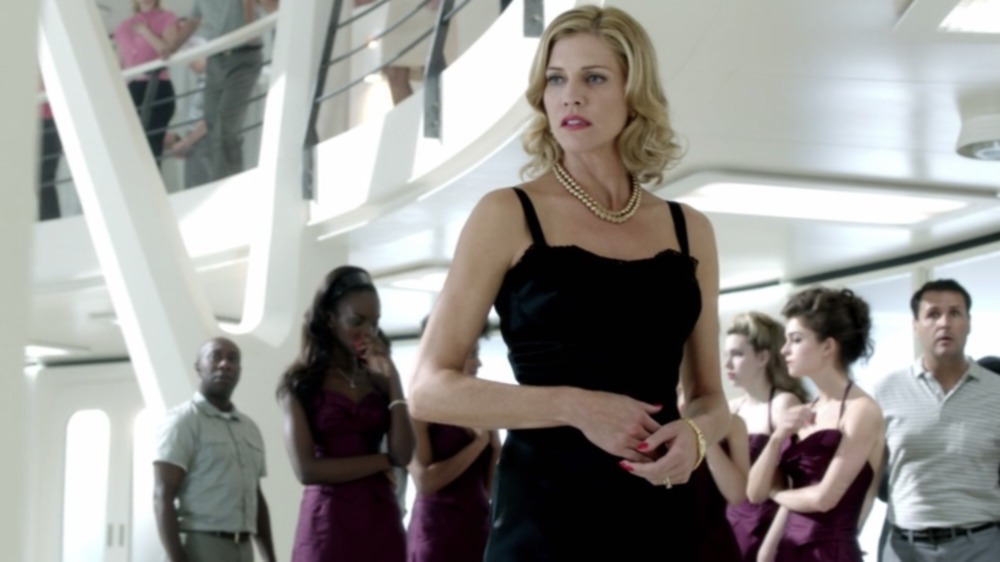 Syfy
Those looking to watch Ascension will want to first check out Vudu, where the entire miniseries is available for purchase for $4.99. Alternatively, two-episode bundles (episodes 1 and 2, 3 and 4, and 5 and 6) are available for $1.99 each, once you've signed up for Vudu's free plan. 
Ascension is also available on Amazon Prime Video. The full miniseries costs the same on Amazon as it does on Vudu, although on Amazon, there's also an HD option for $7.99 for all six episodes and $2.99 per two-episode part. 
Additionally, you can purchase the series on Google Play for $4.99. It's also available on Fandango Now, though the series' HD price here is a dollar more than on Amazon Prime Video, at $8.99. Finally, you can also locate Ascension on iTunes for $7.99. 
If you like extras, you may wish to note that on Vudu, two short featurettes – What Is Ascension? and Building the World – are available with your season purchase. These don't appear to be available on Amazon Prime Video, but they are available on Google Play — and iTunes seems to include an extra exclusive featurette called Ascension: A Behind the Scenes Look. What Is Ascension? is available for free on Vudu and iTunes.
Interestingly, Peacock — the streaming service associated with NBC, Syfy, and NBCUniversal's other networks — doesn't seem to be hosting Ascension at this time, but you might want to keep an eye out there if you're a subscriber.