The Best Sci-Fi Shows Of 2021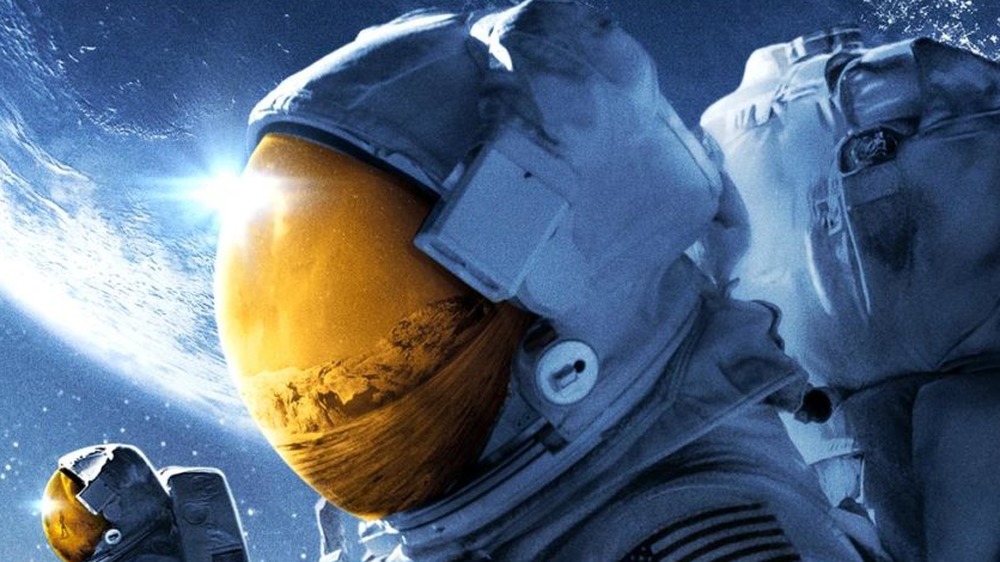 Almost as soon as the calendar turned, 2021 got busy providing science fiction fans with new shows to enjoy despite a year of industry-wide disruption from a global pandemic. Between the growing range of streaming services and the many traditional channels, a rather surprising number of shows have already beat the odds and begun to release new seasons, and two companies have even debuted brand new series to great acclaim. 
All of which is to say that for genre fans, the year got off to a great start, with networks investing heavily to deliver a variety of shows from across the science fiction spectrum — and the results have frequently been spectacular. Whether viewers are looking for super-heroic vigilantes, reality-warping homages to classic sitcoms, depictions of the future, or trips to alternate versions of the past, they will find that the shows of 2021 have offered quite the selection to choose from.
WandaVision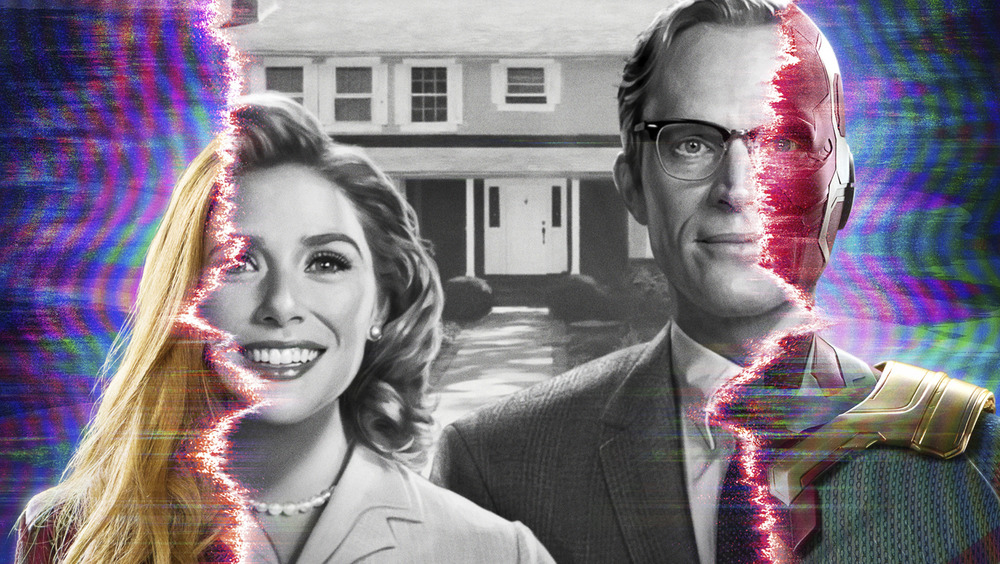 Releasing weekly on Fridays through the Disney+ streaming platform, WandaVision wasted no time taking the internet by storm with its unprecedented blend of nostalgic situational comedy and sci-fi mystery, led by two of the Marvel Cinematic Universe's most powerful superheroes. With episodes titled after classic television phrases like "Filmed Before a Live Studio Audience" and "Don't Touch that Dial," the show has cleverly lifted a number of tropes and styles from across the decades to present its viewers with a wish-perfect reality whose cracks are beginning to show. 
WandaVision challenges its viewers to question everything they're seeing from the start. As far as fans of the MCU knew, Thanos killed the Vision in Avengers: Infinity War, and the android was not among those who were revived in its 2019 sequel, Endgame. So if the Vision is dead, who or what is Paul Bettany playing in WandaVision — and if he is alive, how did he return? Audiences don't know how much of what they are seeing is real, how much has been fabricated, and to what extent Vision's beloved Wanda Maximoff, a.k.a. Scarlet Witch, is responsible — and these are just a few of the questions that kept viewers coming back for more, week after week.
Resident Alien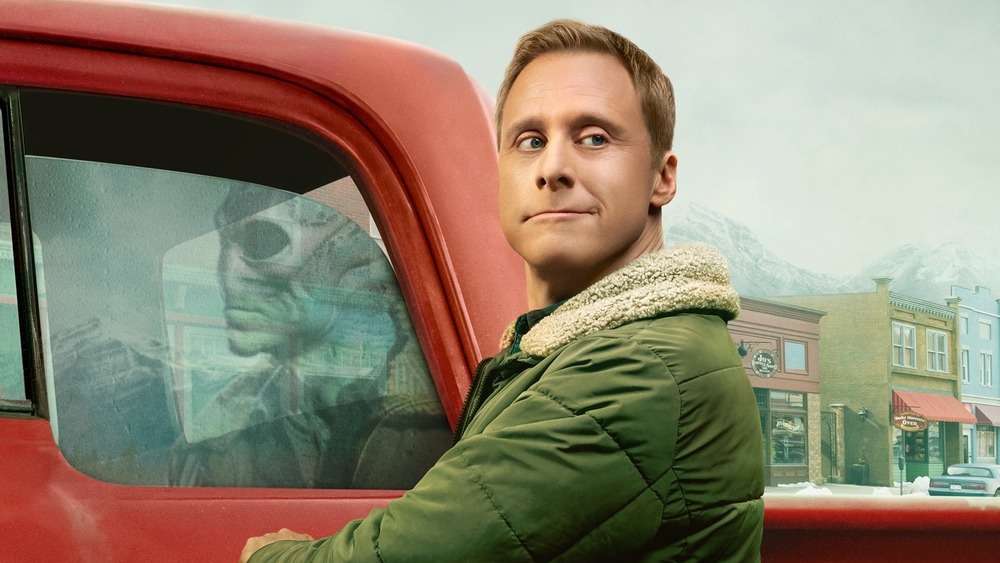 Airing Wednesdays on Syfy, Resident Alien pairs beloved comedic actor Alan Tudyk with a character and premise as eccentric as many of the characters he's played: an alien from outer space hiding in an Americana town disguised as Dr. Harry Vanderspeigle. As the only medical doctor in town, the show's titular alien is asked to investigate strange deaths in the area, a task that forces him to confront the dark underbelly of the human race while struggling to maintain his cover and complete his mission.
Based on a comic book series of the same name published by Dark Horse Comics, the show is a genre-blending spectacle incorporating elements of science fiction, comedy, drama, and mystery. Its initial episodes have received generally favorable reviews according to both Metacritic and Rotten Tomatoes, who described it as "a perfect showcase for Alan Tudyk's singular comedic skills." With its unique premise and reviews like that, it seems likely that this Alien could maintain its residency on Syfy's schedule for years to come.
Batwoman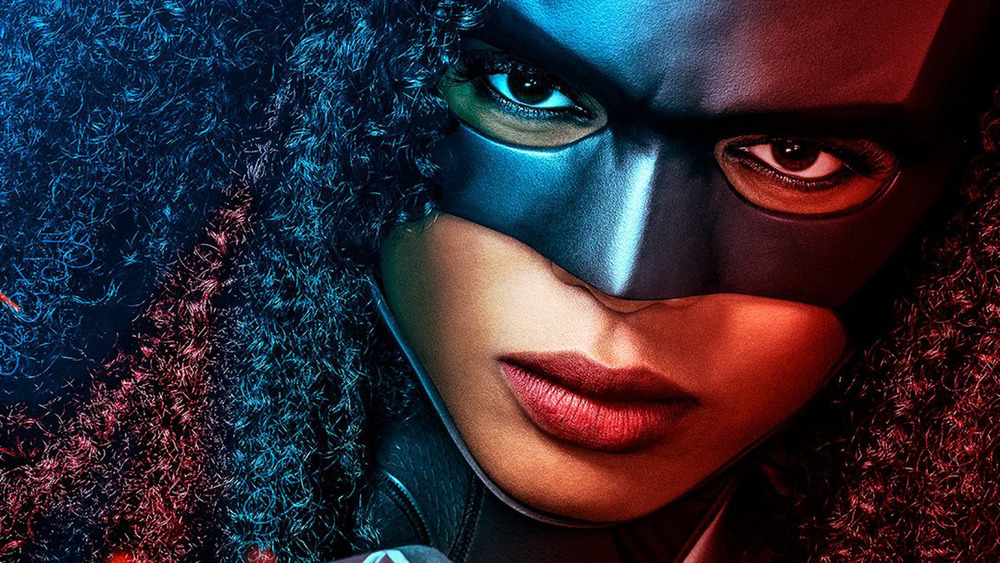 Airing Sundays on the CW, Batwoman returned in January 2021, and its sophomore season started out just as interesting as its first, though for very different reasons. Starring Ruby Rose as Kate Kane, the show's first season premiered in 2019 to wide acclaim as it made history as the first superhero show with a lesbian lead, and a second season was quickly ordered.
However, days after the first season finished airing, Ruby Rose announced that she would be leaving the show due to its physically taxing effect on her. Because of this, the CW decided to both recast the role of Batwoman and create a brand new character to wear the cowl. Thus, Batwoman season 2 launched starring Javicia Leslie as Ryan Wilder, a newcomer who discovers Kate Kane's old Batsuit after her mysterious disappearance. It's not common for a successful show to experience such drastic upheaval behind the scenes between its first and second seasons, but Batwoman has risen to the challenge in a major way.
Snowpiercer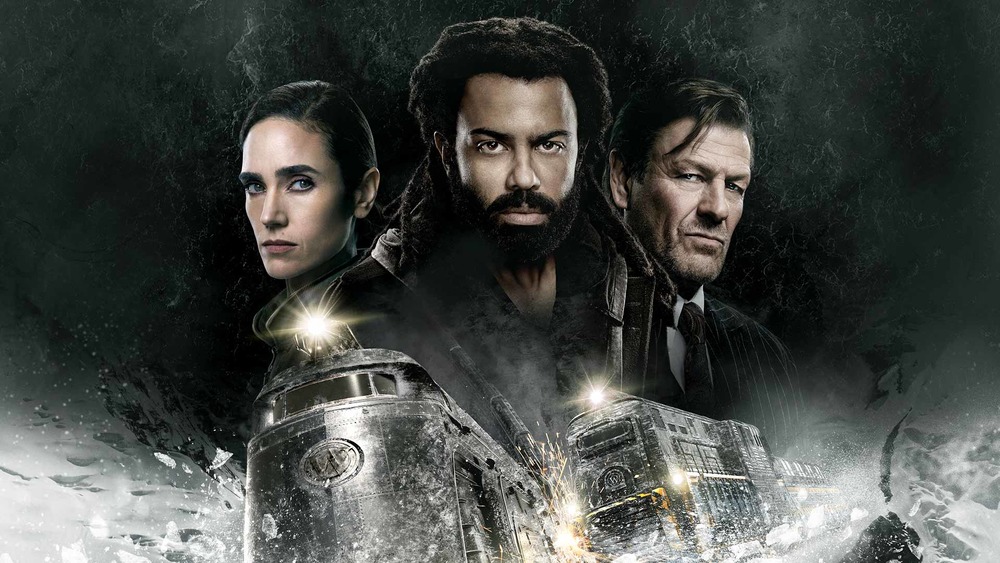 Airing Mondays on TNT, Snowpiercer tells the story of a potential future in which Earth has become a frozen wasteland in the wake of a natural disaster. Based on the 2013 film of the same name, the show stars Jennifer Connelly, Daveed Diggs, and Sean Bean as just a few of the passengers of a perpetual locomotion machine called the Snowpiercer. The train moves around the world in a constant loop, creating enough energy to power the train, heat its passengers, and protect them from the outside world.
The show's first season aired in the summer of 2020, and now its second season returns viewers to a world where increasingly limited resources and a strict internal hierarchy create social, economic, and political conflicts that seem as constant as the movement of the train... and it will be up to the passengers to determine which danger will end their lives first.
Black Lightning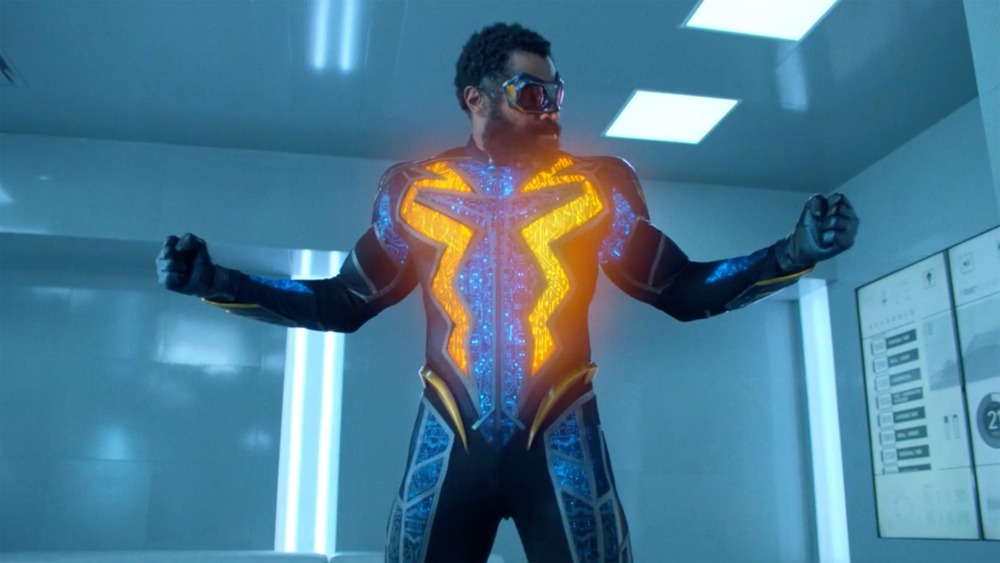 Airing Mondays on the CW, Black Lightning returned for its fourth and final season in early February 2021. Starring Cress Williams as Jefferson Pierce, a high school principal in a troubled city with the ability to wield electricity, Black Lightning was the network's first series starring a Black superhero and has seen its lead deal with real-world issues like divorce, racial conflict, and inequality while also fighting off the more usual super-heroic concerns of invading armies and super-powered criminals.
The series has proved unique within the CW's universe of superhero shows by maintaining an unprecedented focus on Pierce's role as a father to his two super-powered daughters, carving out a special place for itself in the Arrowverse that its fans will miss greatly once the season ends. There is still time to catch up, however, and new viewers can still head to Netflix to watch the series' previous seasons before tuning in for Black Lightning's final adventures.
For All Mankind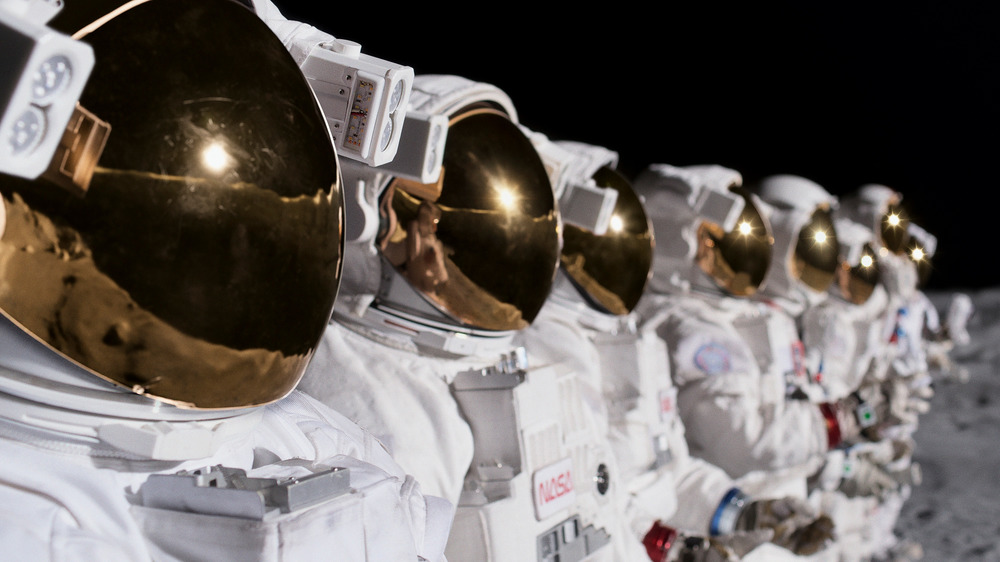 Streaming new episodes on Fridays, For All Mankind's second season premiered via Apple TV+ in late February 2021. The show stars Joel Kinnaman as a fictional NASA astronaut named Edward Baldwin in an alternate history where the space race never ended. Diverging in 1969 when the USSR beats the United States of America to the moon, the space race escalates as the U.S. seeks to outdo the Soviets' achievement in a series of escalating goals that begin with the first season's efforts to establish an American military base on the lunar surface.
For All Mankind doesn't just focus on America's scientific efforts or nationalism, however, but also heavily features the toll NASA's missions had on its personnel and astronauts. It also makes sure that both the scientific and psychological dangers of space travel were presented throughout its adventures in alternate history. Picking up roughly a decade after its first season's finale, the show's second season sees the show's cast of characters expand their efforts on America's military moon base while struggling to survive the terrors of space as they begin to dream where they might dare to go next among the stars.
The best is yet to come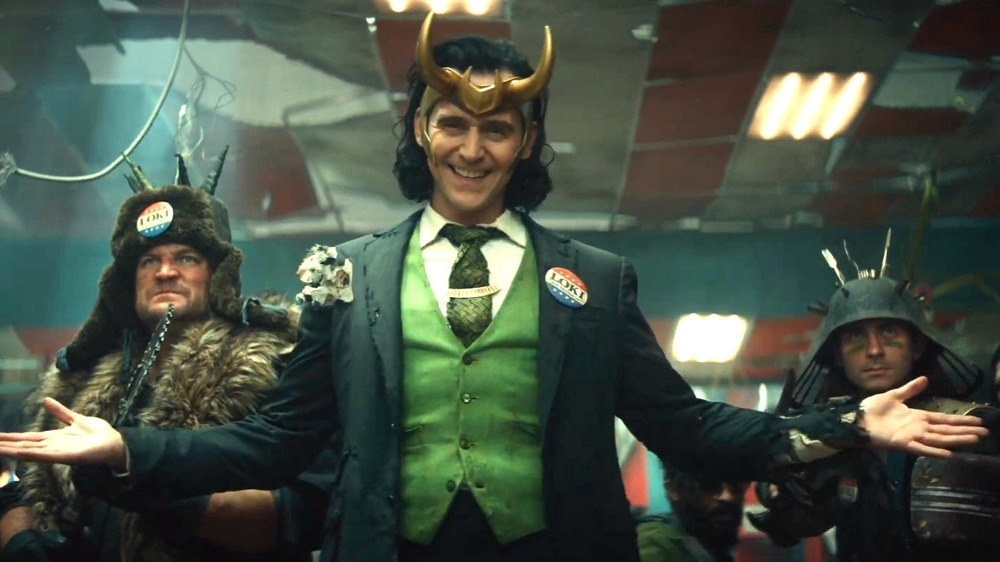 Obviously, the 2021 television schedule got off to a great start for sci-fi fans — but there's a lot of year left, and a whole bunch of additional viewing left to look forward to. Upcoming series include HBO Max's The Nevers, which imagines a Victorian era populated with super-powered women, FX's long-in-the-works adaptation of the classic comics series Y: The Last Man, and — if it manages to make its tentative late 2021 premiere target — Amazon's heavily hyped Lord of the Rings series. MCU fans also have an embarrassment of riches to look forward to, including Falcon and the Winter Soldier (set to debut in March) and Loki (which is scheduled for arrival in May). 
And those are still just a few of the many sci-fi series that seem likely to take up residence in millions of streaming queues in 2021. Other shows to look forward to include the fourth season of Stranger Things, another new batch of Doctor Who episodes, season 2 of The Witcher, and fresh episodes of The Handmaid's Tale. Last but certainly not least, Star Wars fans have the Mandalorian spinoff series The Book of Boba Fett scheduled to arrive just in time for Christmas — followed by a third season of The Mandalorian in early 2022. Clearly, all this great sci-fi isn't going to stop coming anytime soon.