Pawn Stars' Chumlee Was In An Anime And You Didn't Even Know - Exclusive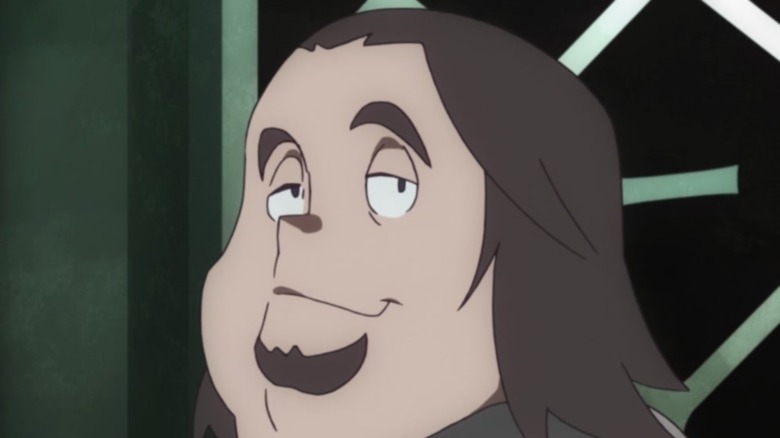 Studio Trigger/Netflix
You know you've made it when suddenly your image is popping in places you wouldn't expect, like in the form of an animated character, a statue or perhaps an action figure hanging on store pegs. For Pawn Stars fan fave Austin "Chumlee" Russell, a character who suspiciously resembles the pawn broker turned up in the anime Little Witch Academia, and Chumlee didn't even know about it. It's only appropriate that Chum is being honored in that sort of way because he loves anime — as well as iconic products like Pokémon cards and the blockbuster gaming app Pokémon GO — but he admitted in an exclusive interview with Looper that seeing his likeness in Little Witch Academia took him by complete surprise.
Answering a fan question during an exclusive interview with Chumlee to talk about Pawn Stars season 18 and more, the popular pawn broker revealed his thoughts about his anime appearance.
Chumlee says he would have voiced the character if asked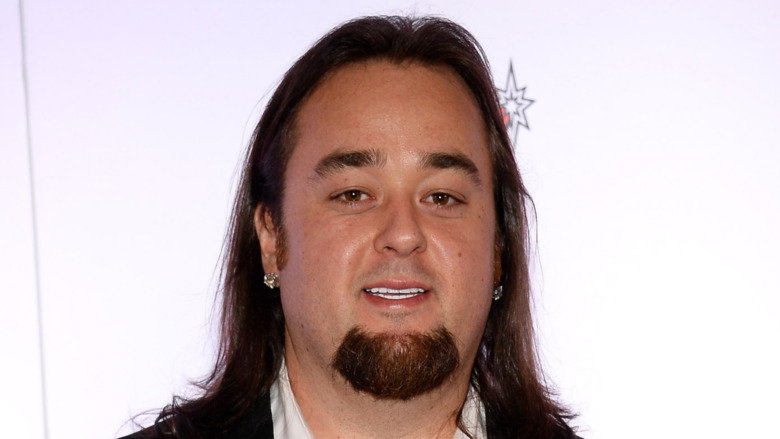 Ethan Miller/Getty Images
Produced by Japanese production house Studio Trigger, Little Witch Academia has been known to pay homage all things pop culture since its debut in 2017. Among the tips of the cap have been dialogue mentions, visual references or the renderings of characters who happen to resemble, in this case, a very familiar-looking face from Pawn Stars. However, the character in Little Witch Academia isn't technically Chumlee. He's simply known as Café Proprietor, the owner of the Last Wednesday Society — aka the Magic Item Café. Whatever the case may be, Chumlee said he wouldn't mind being a part of the proceedings.
"So, it's not really based on me. No one ever asked me to do it or anything. Go look it up — 'Little Witch anime Chumlee' — and you'll see it's definitely me, so I think it's pretty cool. It's pretty funny, actually, it's great." Chumlee told Looper. "I wish they would have hired me to do the voice, because I would have done it for really cheap. But it's pretty funny when you look at the character, you're like, 'That's definitely him.'"
Chumlee's into dishing out surprises, too, as it turns out. In addition to his work on Pawn Stars, he also runs a surprising side business.