Pawn Stars' Chumlee Reveals The Crown Jewel In His Pokémon Collection - Exclusive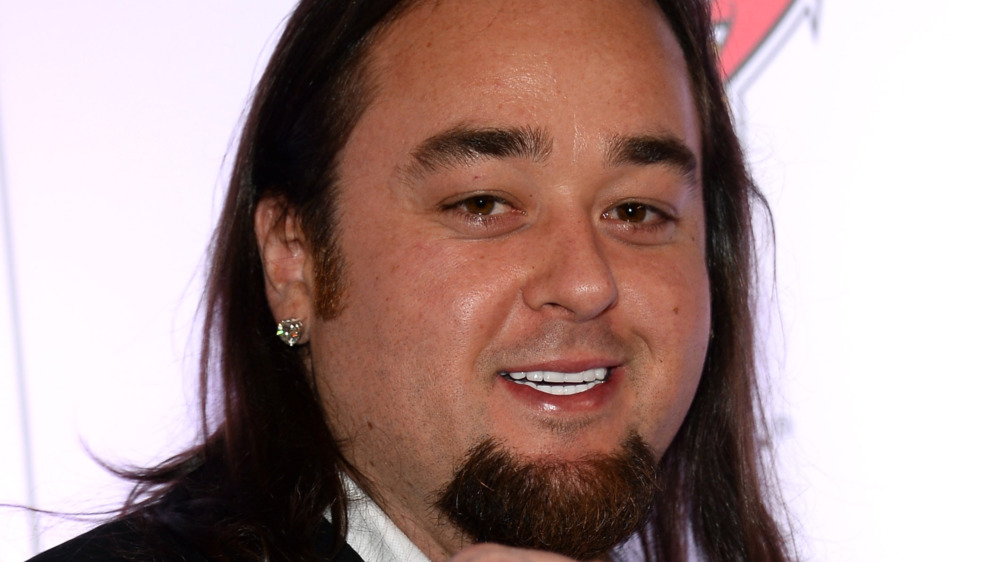 Ethan Miller/Getty Images
One of the many fun aspects of History's Pawn Stars is learning about the personal collecting interests of pawn brokers Rick Harrison, Corey Harrison, and Austin "Chumlee" Russell, and how those passions can help inform them as to whether Rick's Gold & Silver Pawn Shop should take a leap of faith and buy or pass on a financial risk. Some those interests cost more than others, naturally, including what has become an extremely lucrative hobby in collecting Pokémon cards. Sometimes the stakes are so high — like when Rick couldn't risk dropping $500,000 on a Charizard cart lot — that only time and a fickle secondary market will tell them whether their hindsight was 20/20. 
As the story goes with the Charizards, the value of the lot went up dramatically and Rick missed out on a major payday. Luckily for Chumlee, he likes to keep the risk of his personal Pokémon purchases to a minimum, but time and again something will pop in value.
Chumlee's most valuable Pokémon card is a Charizard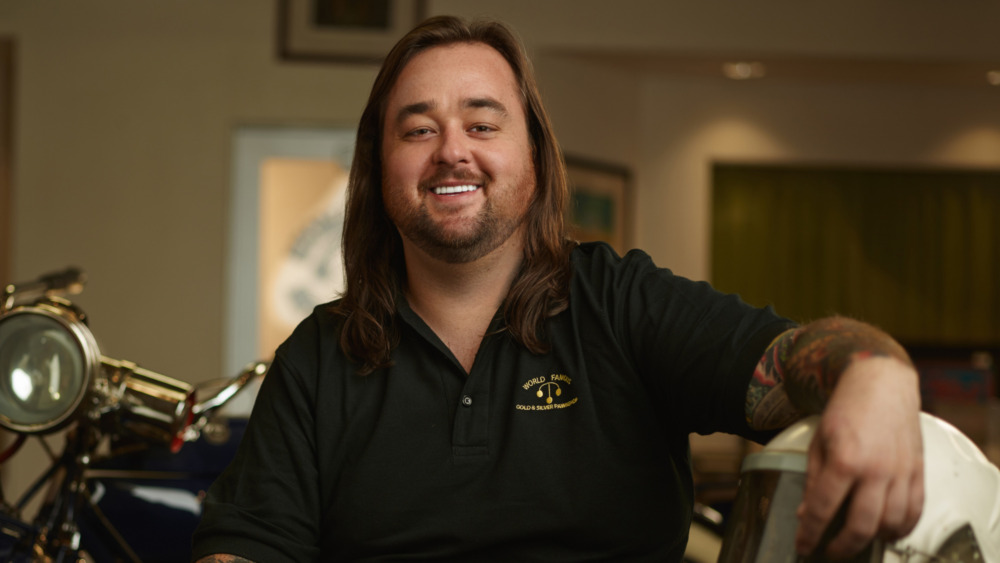 History
In an exclusive interview to talk about Pawn Stars season 18 and his time on the series, Chumlee answered several questions fans submitted to Looper, including one about his most valuable Pokémon card. Chum said he didn't have any "super, super" valuable cards, but some that were valued in the range of $600.
"I just would have to send them in to get graded. I actually got rid of a lot of my Pokémon cards a while ago because I played Pokémon, all my cards were played with and I was like, 'Oh, I'm getting too many cards, I can't build my decks anymore.' So, I had to think everything out, and of course, I did that about six months before all the cards skyrocketed up in price," Chumlee revealed to Looper. "But I think I have probably have a $600 Charizard Rainbow, which is a rare Charizard. So that's about it. I know you guys want me to have one of those $100,000 cards, but I just can't invest my money like that. I don't have that kind of money to be spending it on a $10,000 card or something like that."
Besides, Chumlee can enjoy Pokémon in a different sort of way apart from collecting cards: He's a huge fan of gaming app Pokémon GO. "I've been playing that for quite a few years, and I got a pretty high level on there," he said.
New episodes from Pawn Stars season 18 are playing now on History.