The Worst Relationship On Younger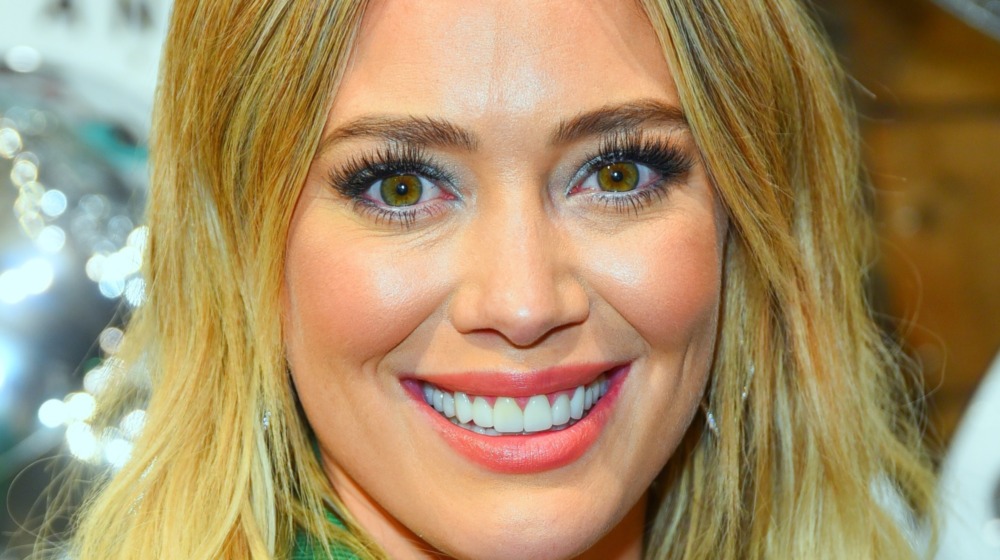 Presley Ann / Getty Images
Throughout the series, as publishing whiz Liza Miller (Sutton Foster), masquerades as a twenty something woman — despite the fact that she's actually in her forties — and her friend and colleague Kelsey Peters (Hilary Duff) make their way through New York City together, they end up dating plenty of men, and some of the relationships fare much better than others. While Liza perpetually juggles young tattoo artist Josh (Nico Tortorella) and her handsome, secretly age-appropriate boss Charles (Peter Hermann), Kelsey has several conquests of her own, but her first on-screen boyfriend is definitely the worst of the bunch.
When Liza and Kelsey first meet in Younger's debut season, Liza is single and looking for love, but Kelsey seems happily partnered up with Thad Steadman (Dan Amboyer), a loutish and frequently rude businessman who treats Kelsey terribly. Here's why Kelsey and Thad had the worst relationship on Younger... and what happened to help the two part ways once and for all.
Thad and Kelsey have a horrible relationship on Younger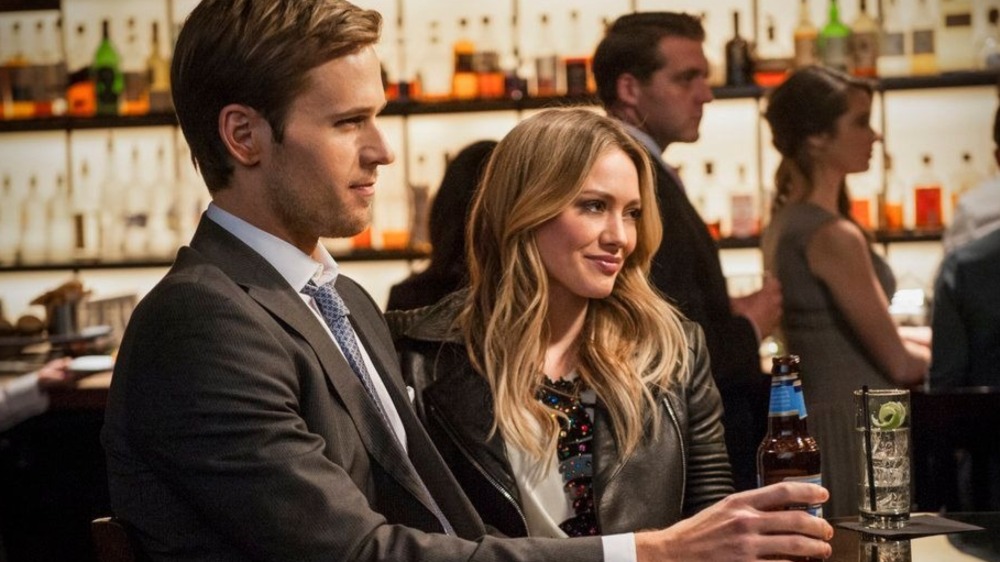 Paramount
When audiences first meet Thad, he's extraordinarily easy to hate, between him barking his drink order at Kelsey and grilling Liza about her past with invasive questions that threaten to derail her entire ruse. To make matters worse, he and Kelsey are frequently unfaithful to each other, but Kelsey feels guilty about her tryst, while Thad has several affairs and lies about all of them.
After Thad proposes to Kelsey, who accepts, Liza tries to talk her friend out of committing to such a bad guy, and when she has proof of Thad's infidelity, Liza confronts him directly. However, Thad has information of his own — specifically, undeniable proof of Liza's age. In one of the show's most shocking and brutal twists, just as Thad is about to reveal Liza's lies at the end of season two, a construction beam falls on Thad on a Manhattan street, killing him instantly.
Though Thad's extremely weird twin brother Chad then appears in a few episodes to mix things up — giving Amboyer more of a chance to play around on Younger — Kelsey eventually moves on and starts dating new people, and as the series progresses, Thad is nothing more than an afterthought. Despite all of that, it's easy to remember just how odious Thad was during his time on the series, and how terrible his relationship with Kelsey really was  — and it certainly wouldn't improve if it had continued.
The final season of Younger will air on Thursdays on Hulu and Paramount+ starting on April 15.