The Character Everyone Forgets Leslie Odom, Jr. Played On Grey's Anatomy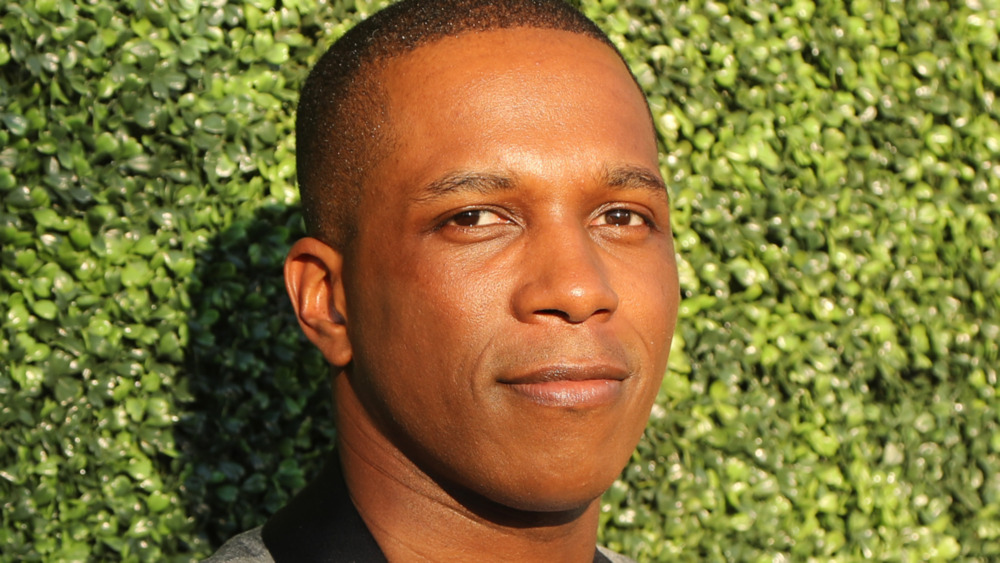 Shutterstock
Even huge Hamilton fans might not know that one of the musical's stars once appeared on a popular primetime medical drama.
These days, Leslie Odom Jr. — who won a Tony for originating the role of real-life founding father Aaron Burr in the Broadway smash Hamilton — is quickly becoming one of the most recognizable faces in Hollywood, between his film and music career. After appearing in 2017's Murder on the Orient Express reboot and alongside his fellow 2016 Tony winner Cynthia Erivo in Harriet in 2019, his scene-stealing turn as famous singer Sam Cooke in Regina King's directorial debut, One Night in Miami, earned Odom Jr. his first Academy Award nomination, marking a huge step for this actor. (He also snagged a second Oscar nod for the song's original film "Speak Now" and has released four studio albums throughout his career.)
However, you might not recall that Odom Jr., much earlier in his career, popped up on ABC's long-running hit medical series. Here's who Leslie Odom Jr. played in his single-episode appearance on Grey's Anatomy.
Leslie Odom Jr. played a small yet pivotal role on Grey's Anatomy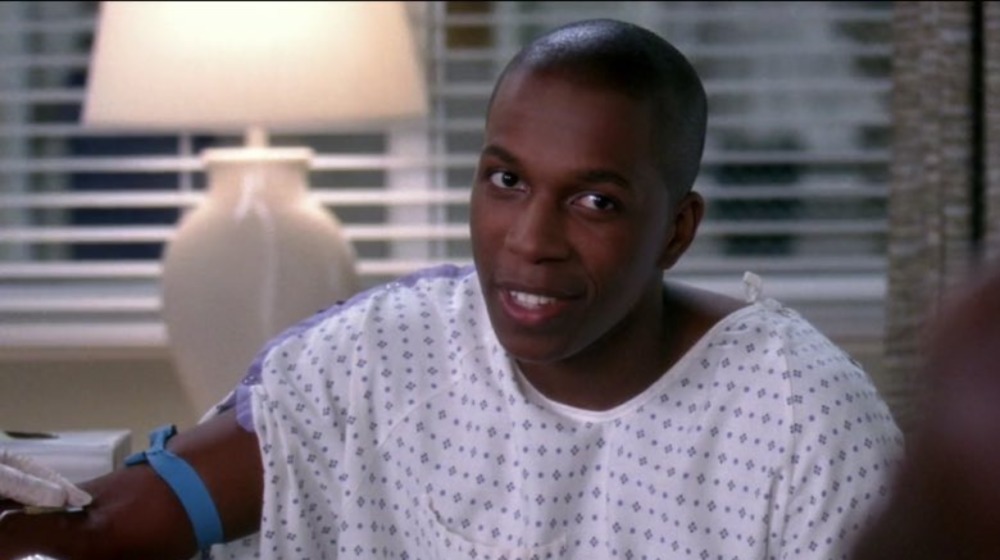 ABC
In the fifth episode of season five of Grey's Anatomy, "There's No 'I' In Team," Odom Jr. pops up as a patient involved in an incredibly complex procedure known as a "domino surgery." Devised by resident Miranda Bailey (Chandra Wilson), the domino surgery involves twelve people and six different kidney transplants, with people giving and receiving kidneys from strangers who are compatible biologically. To make everything more complicated, all of the transplants must occur simultaneously so that nobody backs out of the surgery.
Odom Jr. plays P.J. Walling, a frustrated young man who is donating a kidney while his incredibly sick father Kurt (Carl Lumbly) receives one. However, Dr. Alex Karev (Justin Chambers) and Dr. Izzie Stevens (Katherine Heigl) later discover that Kurt is paying P.J. to participate in the surgery — and knowing that this arrangement could jeopardize the entire project, they keep it under wraps.
At first, it seems like P.J. truly hates his father thanks to a cold, distant relationship that spans years, but after the transplant goes well, Kurt gets even sicker. Ultimately, P.J. is devastated to see his father's health deteriorate even with a new kidney, and he weeps at his father's bedside in his final moments of the episode.
You can see Odom Jr. in One Night in Miami on Amazon Video now, and his Grey's appearance is streaming on Netflix and Hulu.