A Brand-New F9 Trailer Just Raced Onto Our Screens
The Fast family is reuniting for their penultimate outing on the big screen, and fans now have another reason to be hyped up about that impending reality. 
On Wednesday, April 14, Universal Pictures released a brand-new trailer for F9, the ninth installment in the Fast and Furious franchise that's set to end with the tenth movie. Writer-director Justin Lin has crafted quite a story within F9, which picks up after the events of 2017's The Fate of the Furious and sees Dominic "Dom" Toretto (Vin Diesel) and his chosen family facing an enemy no one saw coming: his little brother Jakob (John Cena) who's nothing like his kind-hearted sibling. Conveniently for those who hate Dom's crew, Jakob is actually in cahoots with Cipher (Charlize Theron), the genius cyberterrorist who stirred up trouble in The Fate of the Furious. 
With Cipher not letting go of her grudge against Dom and now his brother working with the person who wants to destroy his life and the lives of the ones he loves, Dom has his work cut out for him if he wants to evade danger and secure safety that lasts for more than five minutes. Of course, Dom isn't alone in this fight — and as the new trailer reaffirms, he also has an old pal by his side. Sung Kang's Han Lue, aka Han Seoul-Oh, is back in action (and apparently from the dead) after seemingly dying in a fiery crash in 2006's The Fast and the Furious: Tokyo Drift. 
Needless to say, there's a lot to look forward to in F9, and what fans have seen in trailers so far is just the tip of the iceberg.
Much to love in F9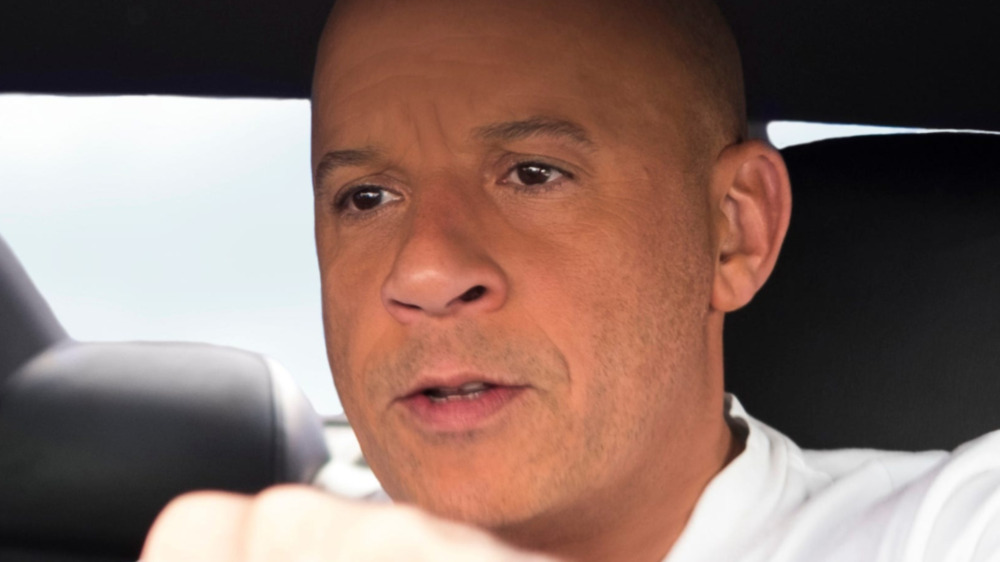 Universal Pictures
During a recent digital press event held by Rotten Tomatoes to promote the release of F9's latest trailer, which Looper attended, the film's team opened up about what makes the movie so special. 
For her part, Letty Ortiz actress Michelle Rodriguez was over the moon about the fact that F9 finally sees the franchise's female characters get the attention and respect they deserve. The Fast and Furious movies haven't always given its women characters the most room for growth and complexity, and Rodriguez has long been vocal about the need for this to change — even threatening to leave the franchise for good if things didn't get better. She couldn't be more pleased that F9 will mark a turning point in this regard. "My heart warmed when I saw that there was not one single bit of resistance towards bringing the females in the franchise to the forefront," she said, adding that studio Universal Pictures tapped a writer to flesh out the female characters specifically, granting them "an equal amount of love" across the board.
F9 is slated to arrive in theaters on June 25.