Vin Diesel Reveals The Real Reason Han Is So Important To F9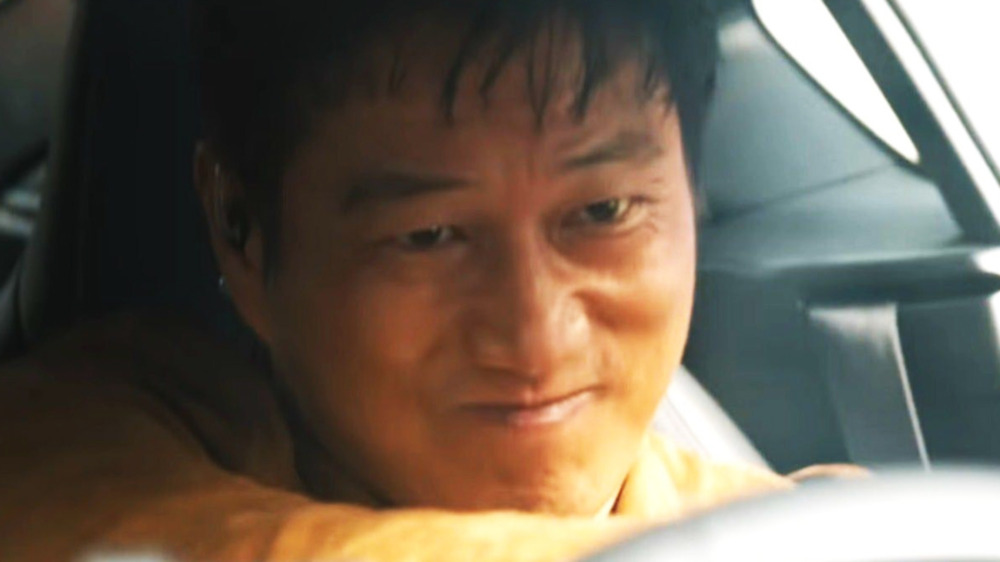 Universal Pictures
At long last, there's justice for Han. As the first trailer for F9 revealed, Sung Kang's Han Seoul-Oh is back from the dead. We're still not sure how — although people certainly have some theories — but the latest trailer for the movie confirms it. There he is on the roof of a Japanese building shooting bad guys, and in the Fast crew's secret base, munching on candy.
For Fast and Furious fans, this couldn't be better news. While Han seemingly died during The Fast and the Furious: Tokyo Drift, the third installment in the franchise, he went on to appear in entries five through six (those are technically prequels — the Fast Saga timeline gets a little confusing), and his demise is a huge part of the seventh. Along the way, Han became one of the most beloved characters in the entire series. It'll be good to have him back.
F9's cast agrees. During a special press event dedicated to the new F9 trailer, which Looper attended, actress Michelle Rodriquez (who plays Letty Ortiz in the movies) gushed about having Kang back on set. "Nobody that's ever met him or hung out with him could ever say a bad thing about the guy," she said. Director Justin Lin, who's returning to the film series after a two-movie hiatus, seems to agree, and credits the fans with Han's return.
But series star Vin Diesel (who portrays Dom Toretto) claims that Han's resurrection isn't just fan service. Thematically, Han is an integral piece of F9's puzzle, thanks to a completely different character: Dom Toretto's brother Jakob, played in the film by John Cena.
Why Han Seoul-Oh makes F9's story complete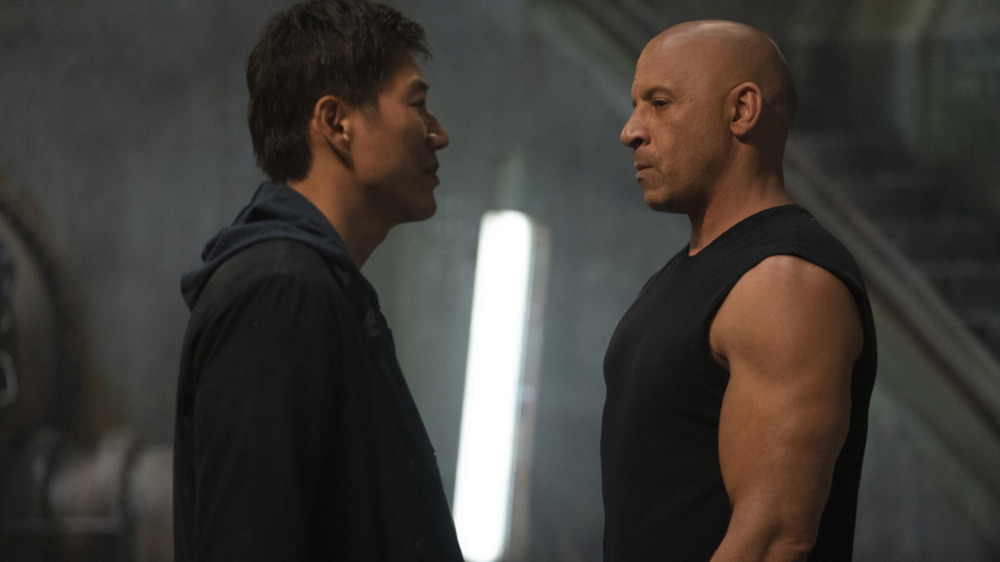 Universal Pictures
"This installment is in so many ways about fatherhood, and to really grasp the significance of that, we need to examine brotherhood," Diesel explained during the press event. "We have this very interesting and fascinating and mysterious character in Jakob, who is a blood brother." 
The problem is that Dom and Jakob aren't close. In fact, if F9's promotional materials tell us anything, even though they're blood relatives, they hate each other. Han provides a perfect counterpoint to Jakob — maybe an even better one than Paul Walker's Brian O'Conner, who departed the series after Walker's tragic death. 
"If you go back to Los Bandoleros," Diesel began, referring to the short The Fast and the Furious spin-off he directed in 2009, "if you go back to Tokyo Drift, there was no brotherhood between Dom and Brian. Brian was a cop, Dom was an outlaw. There was a brotherhood between Han and Dom. They were outlaws in Mexico. They were brothers."
As such, bringing Han back was a necessary step if F9 was going to reach its full potential. "In creating this whole mythology, the presence of Jakob was beautifully balanced by the return of Han, the return of a brother," said Diesel. "There's a relevance and a power that lives in this mythology that only Sung Kang — Han — could bring to our mythology." And so, Han had to return. There wasn't any other choice.
F9 is set to premiere in theaters on June 25.