Harry Potter Star Shares A Touching Story About Alan Rickman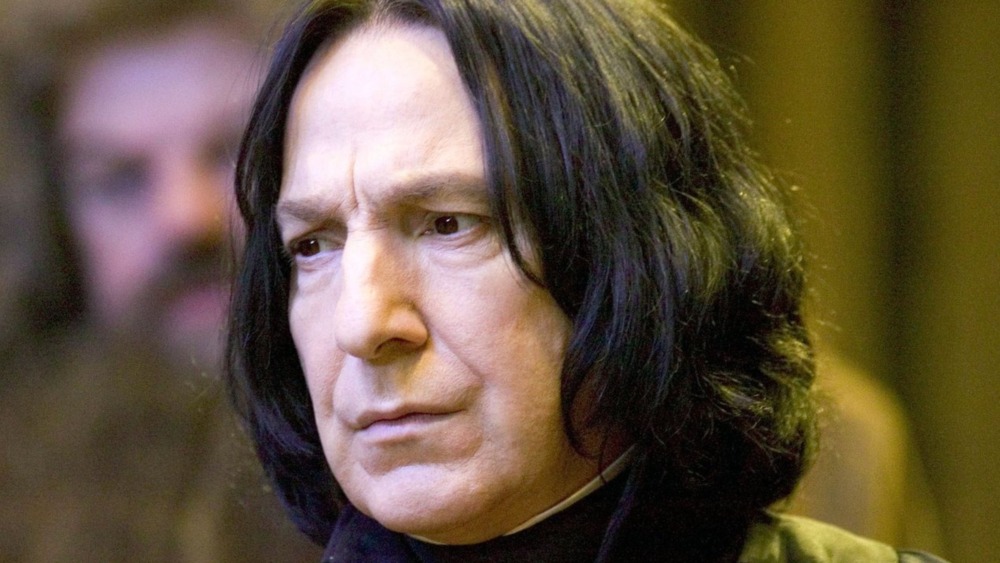 Warner Bros.
Alan Rickman may have played one of the most casually cruel characters in Harry Potter, but offscreen, he was an inspiration to his younger co-stars.
The late British actor, who passed away in 2016, is best known to Potter fans as Severus Snape, the Potions master at Hogwarts School of Witchcraft and Wizardry who seems to spend his time antagonizing students rather than nurturing their young minds. Throughout the film franchise, Rickman — a beloved veteran of the stage and screen also known for hits like Die Hard and Bottle Shock — brought depth and real emotional resonance to the character, which ultimately paid off beautifully when the final movie reveals that Snape was a double agent all along determined to protect (Daniel Radcliffe).
On-screen, one of Snape's favorite targets is the hapless, meek Neville Longbottom (Matthew Lewis), a Gryffindor who spends years growing into his bravery. However, behind the scenes, Rickman was unfailingly kind to the young actors who looked up to him, and Lewis is no exception. Here's what Matthew Lewis revealed about Alan Rickman's offscreen words of encouragement during Harry Potter.
Alan Rickman was kind and helpful to his young Harry Potter co-stars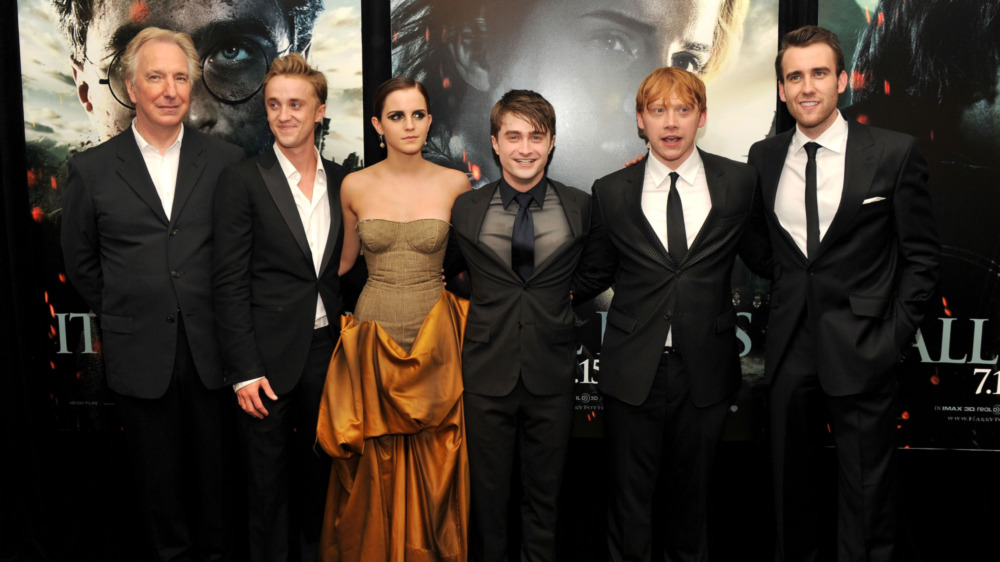 Stephen Lovekin/Getty Images
As Lewis told Michael Rosenbaum on the host's podcast, "Inside of You" — as reported by Insider — on Rickman's very last day of filming the Harry Potter films, Lewis approached the legendary star's trailer to tell Rickman just how great it was to work together.
"I went to his trailer ... and I just said to him, 'Hey, I know it's your last day, and I just wanted to say this has been incredible to have worked with you for this long,'" Lewis told Rosenbaum. As the actor recalled, he was "terrified" of Rickman throughout filming, and the two hadn't actually interacted all that much.
Lewis says that he told Rickman, "I just want to say thank you for allowing me to work with you for 10 years and not ever shouting at me or treating any of us as anything less than your equal." Ultimately, he got a touching response: "[Rickman] was like, 'Come on in.' And he put the kettle on, and we had a cup of tea, and we just chatted about what I was going to do in my career going forward and what he recommended I do."
As Insider notes, Lewis isn't alone. Radcliffe, who shared plenty of scenes with Rickman, described the actor as "one of the loyalest and most supportive people I've ever met in the film industry" after Rickman's untimely death, saying, "He was so encouraging of me both on set and in the years post-Potter. I'm pretty sure he came and saw everything I ever did on stage both in London and New York. He didn't have to do that."
Rickman's Snape might have been imperious and kind of mean, but he had a secret, deeply emotional core — and apparently, Rickman was much more generous with his kindness. You can watch Rickman's performance in the Potter films on Peacock now.