What Matthew Lewis Has Been Doing Since Harry Potter Ended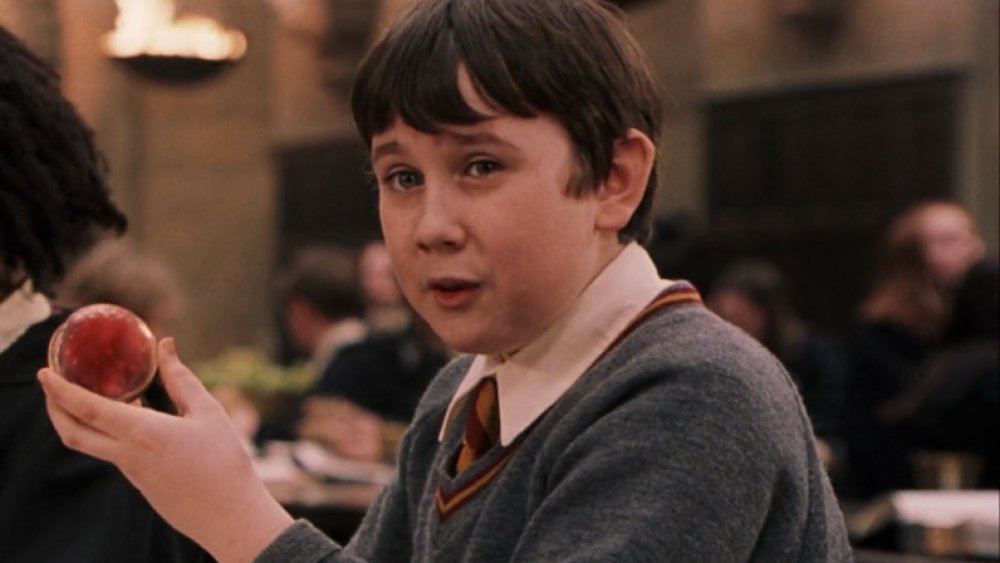 After the Harry Potter film franchise wrapped up its run in 2011 with Harry Potter and the Deathly Hallows – Part 2, its young actors were finally free to take on new projects after spending their adolescence working on the film series. At that point, most of the actors went in different directions. Harry Potter himself, Daniel Radcliffe, had already cut his teeth on the Broadway stage with the dark drama Equus, and ultimately went on to take ambitious film roles in romantic comedies like What If? and bizarre films like Swiss Army Man. Rupert Grint, who played Harry's loyal and funny sidekick Ron Weasley, worked in films like CBGB before teaming up with M. Night Shyamalan for the Apple TV+ series Servant. Hermione Granger actress Emma Watson continued her blockbuster streak with Perks of Being a Wallflower, the live-action remake of Beauty and the Beast, and the Oscar-nominated Little Women. She's also worked to promote human rights as a Goodwill Ambassador for the United Nations.
Beyond the main trio, however, the other former students of Hogwarts are making their way in the world as well. From scoring roles on American TV dramas like How To Get Away with Murder (like Alfred Enoch, who played Dean) to using their fame to promote vegan lifestyles (like Evanna Lynch, who played Luna Lovegood), these young stars are doing plenty — and Matthew Lewis is no exception.
After spending a decade as Neville Longbottom, the timid wizard who goes on an intense journey throughout the film series, Lewis was primed and ready for a fantastic career, and he's been doing a lot since his time at Hogwarts came to a close.
Neville Longbottom: From zero to hero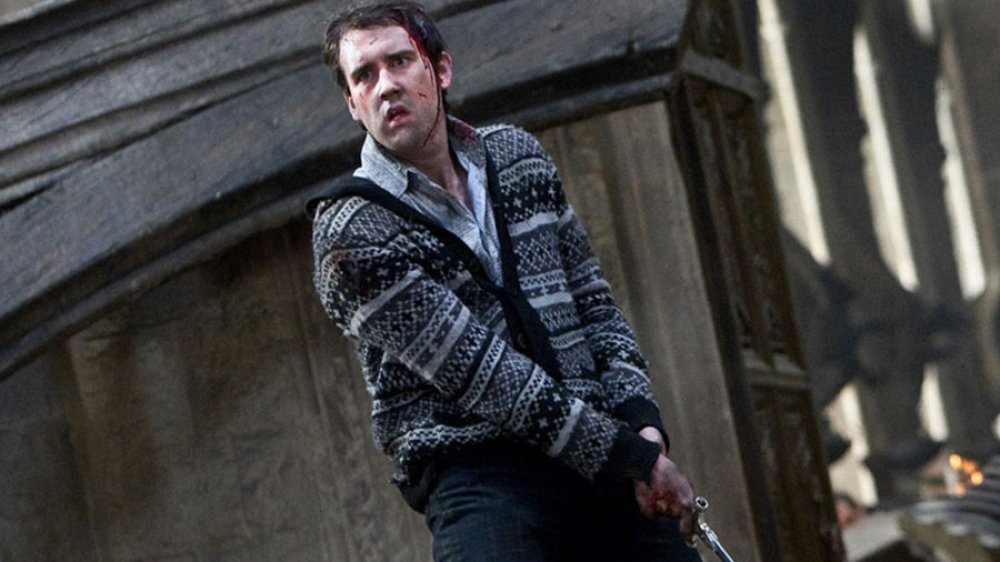 The Harry Potter books and films might have focused on Harry's personal metamorphosis, but there's no question amongst fans that Neville Longbottom experienced the biggest "glow-up" of the entire series. Introduced right as Harry arrives at Hogwarts, Neville is presented as a frightened, round-faced boy who had trouble displaying his magical abilities. Any natural talent Neville might have is initially obscured by his own anxiety, and during his first year at Hogwarts, he gets bullied by Draco Malfoy (played in the films by Tom Felton), turns out to be a dismal Potions student, and breaks his wrist minutes into flying class.
However, Neville more than proves himself throughout the series. Though his Potions performance never really improves (partly because he's terrified of Alan Rickman's Professor Snape), he shows a serious aptitude for Herbology — and by Deathly Hallows, he's a student vigilante fighting against a school run by Voldemort (Ralph Fiennes) and his Death Eater cronies.
Perhaps Neville's most impressive act comes right at the end of Deathly Hallows: as Harry closes out his hunt for Voldemort's Horcruxes, objects that contain pieces of the dark wizard's soul and which are keeping him alive, he tells Neville to use Gryffindor's own sword to kill Voldemort's snake Nagini, one of his Horcruxes. At a crucial moment, Neville decapitates the snake, providing a huge advantage to Harry and his allies. After proving heroism at the Battle of Hogwarts, Neville survives, eventually becoming Hogwarts' Herbology professor and teaching Harry, Ron, and Hermione's children.
Matthew Lewis' real-life transformation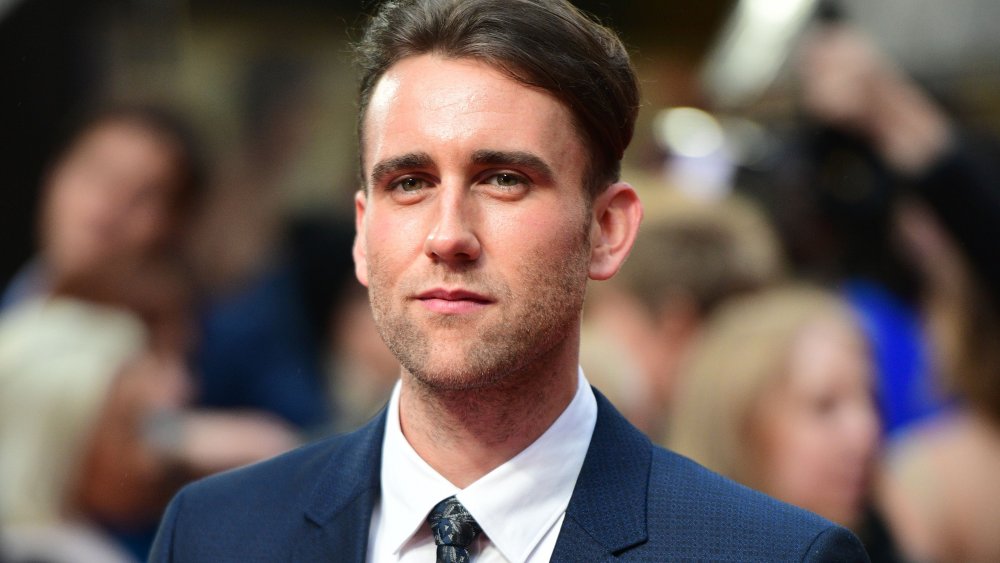 Leon Neal/Getty Images
Neville underwent a serious evolution during Harry Potter – and so did Matthew Lewis. Four years after Harry Potter ended, Lewis appeared on the cover of Attitude in a revealing tank top, showing off his very toned post-Potter body, which sent the entire Internet into a tizzy as they wondered when dorky little Neville Longbottom got so attractive.
Beyond his appearance, Lewis has been working steadily in film and television since Harry Potter ended. Lewis has appeared on several British shows, including Bluestone 42 and Ripper Street, and in 2016, he took on a higher-profile project with the second season of the popular UK crime drama Happy Valley. He also made a guest appearance in 2017 on the US-based prank show Impractical Jokers, filling in for one of the hosts, Sal Vulcano.
As far as Lewis' film career, it's still mostly Potter-based, but he's recently taken on some bigger projects as well. In 2016, he appeared alongside Game of Thrones' Emilia Clarke and The Hunger Games' Sam Claflin in Me Before You, a drama in which a recently paralyzed man, Will (Claflin), is inspired to reclaim his life thanks to his sensitive yet quirky caretaker Lou (Clarke). Lewis plays Lou's running-obsessed boyfriend Patrick, who eventually leaves her when it becomes clear that she's in love with Will. His only other major film credit to date is in 2018's Terminal, a thriller about assassins and their private lives which also stars Margot Robbie, Mike Meyers, and Simon Pegg, among others.
Though Lewis' film career has yet to really explode post-Potter, he's been putting his talent to good use. Potter fans and everyday filmgoers alike can definitely hold out hope that the 30-year-old star has even bigger opportunities on the horizon.