Ryan Murphy Gives Details On The AHS Murder House/Coven Crossover Season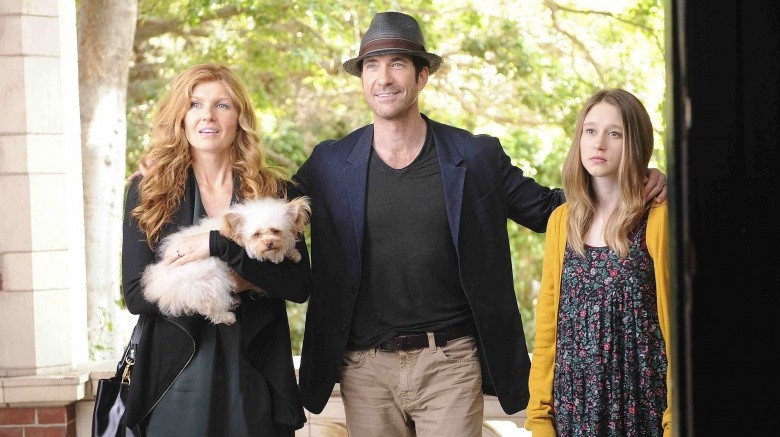 American Horror Story creator Ryan Murphy says that Sarah Paulson will "probably be playing 18 characters" in the upcoming Murder House/Coven crossover season.
"It's a character from season one that will be thrust into the world that you are left with at the end of Coven, which is sort of like the male/female/witch academy," he teased to Entertainment Weekly. "And then all of those characters will intertwine, which is confusing because some of them are from seasons one and three. Like, Sarah Paulson will probably be playing 18 characters."
Murphy announced plans to crossover the popular first and third seasons of the anthology show while speaking at EW PopFest in October. He said that the season-long event will be "very bizarre," but also "fun" and "weird."
Murphy has yet to announce exactly when the crossover season will air, although he says that it won't be the upcoming seventh season. Still, with the show already renewed for seasons eight and nine, there are plenty of opportunities for the crossover to happen.
While Murphy is being tight lipped on what will connect the two seasons, it could possibly have to do with Coven's Madison Montgomery, who some fans have theorized is related to the Murder House's original owners, Dr. Charles and Nora Montgomery. For more ways in which Murphy could connect the two seasons, check out all of the Easter eggs that Murphy has hidden in AHS so far.