The Politician: Will There Be A Season 3?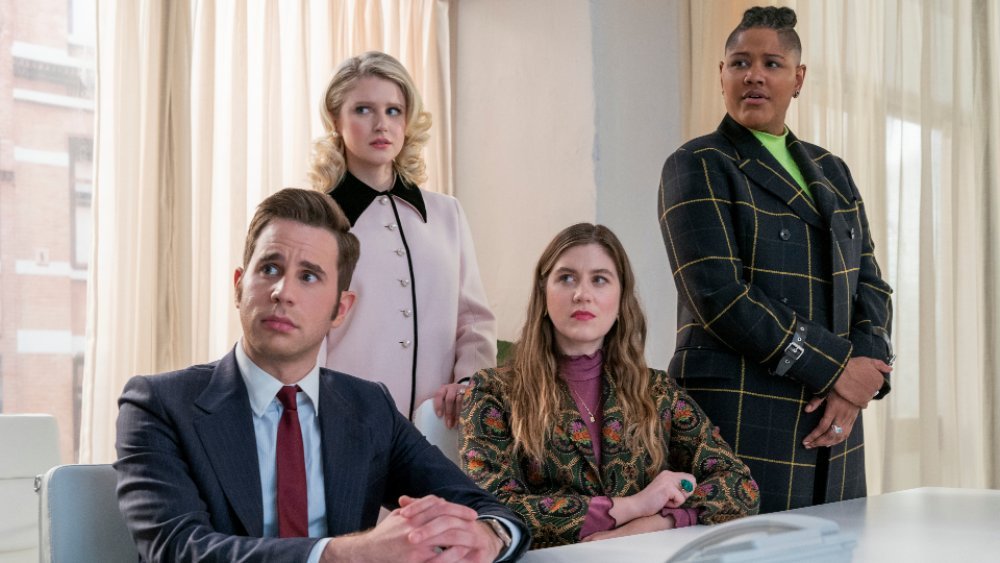 Netflix
Contains spoilers for The Politician season 2
The Politician is but one delicious fruit of Glee and American Horror Story creator Ryan Murphy's massive ten-project deal with Netflix, and its recently released second season certainly left fans clamoring for more. 
While the show largely revolves around young career politician Payton Hobart (Ben Platt) and his quest to fulfill his perceived fate of becoming the President of the United States of America, The Politician has a delightful tendency to switch focus and viewpoint at quick pace. How could it not? After all, the show boasts a supporting cast that includes Gwyneth Paltrow (who plays Payton's adoptive mother Georgina Hobart), Judith Light (as New York State Senate Majority Leader Dede Standish), Bette Midler (as Dede's Chief of Staff Hadassah Gold), Lucy Boynton (as Payton's sometimes-rival-sometimes-lover Astrid Sloan), and many others.
Season 2 of The Politician saw Payton climb the political ladder by winning the hard-fought Senatorial race between himself and Dede. After a two-year time skip on the season finale, Payton's former adversary gave the young Senator a promise for an even bigger break: a chance for a Vice Presidency candidacy when Dede inevitably runs for President — a post that Georgina currently occupies with Dede as her VP. (Ever the free spirit who plays by no one's rules but her own, Georgina insists on staying in the White House for only one term and making it possible for people under 35, like Payton, to take office when she leaves.)
With the promise of The Politician focusing on even grander stages in the futures — and with several characters (including Payton) having all sorts of secrets and baggage that may return in a whirlwind of plot twists at any given moment — the very thought of what a potential third season might be like is enough to make us want to see it as soon as possible. But when will this be? In fact, will there be a season 3 of The Politician at all?
The Politician season 3 might be a long way off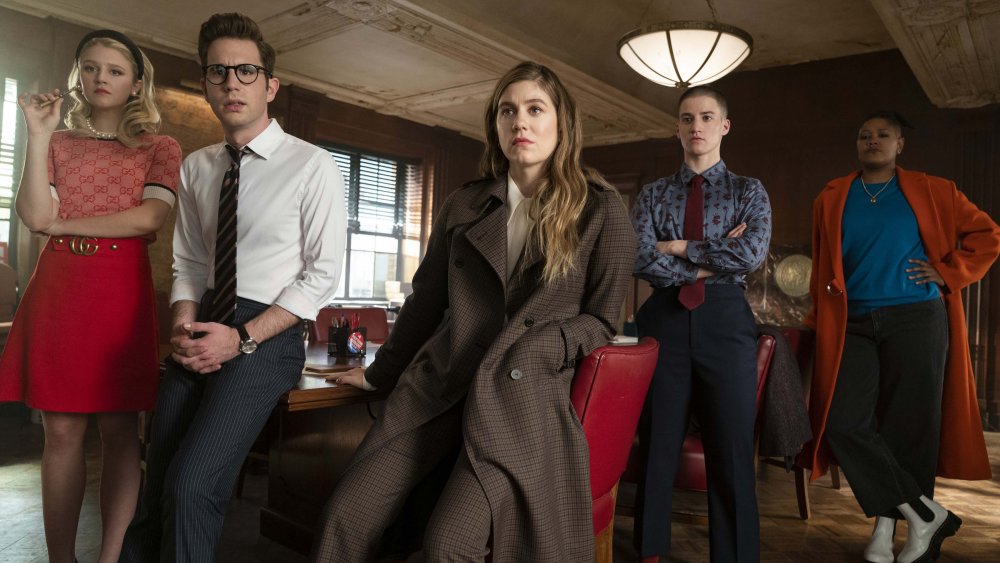 Netflix
At the moment, the fate of The Politician is uncertain. In February 2018, Netflix ordered only two seasons of the show out of the gate, and at the time of this writing, there has been no news of renewal for a third season. 
That being said, considering both all the heavy lifting the show did to set up its upcoming events and Ryan Murphy's involvement with the streaming service, it's hard to see Netflix not giving the show a third season that will raise the stakes higher than they've ever been.  
In an April 2020 interview with Collider, nearly two months ahead of the season 2 premiere on June 19, Murphy confirmed that he feels season 3 of The Politician is in the cards. Unfortunately, he also had some sobering views on the subject. 
"I think for me, for that show, I would like to do — and I think all of us involved in it — would probably like to do three seasons total," Murphy revealed. "And I think where season two ends, what I would love to do is take a couple of years off and have Ben Platt get a little bit older for his final race." (In real life, Platt's only 26 years old — just a few years younger than the character he plays.)
So, that's where we stand, it appears. We would be surprised if Netflix decided against giving The Politician a well-deserved third season, but if Murphy follows his mission statement, it could be years before we get to see it ... and it may very well be the show's final season. Even so, we're willing to bet that The Politician season 3 will be worth the wait.