Why Joining The MCU Was 'Daunting' For This Actress - Exclusive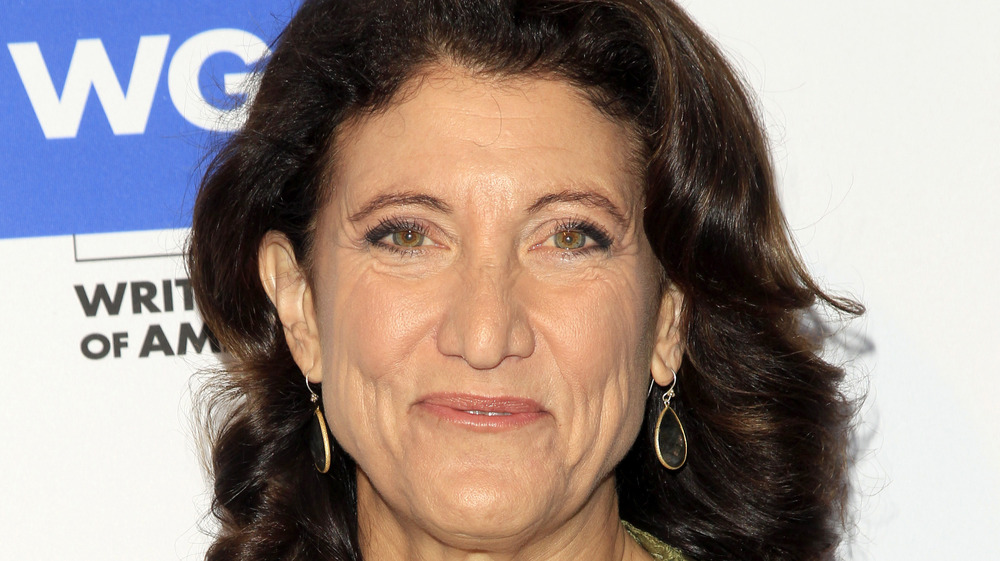 Shutterstock
It's no easy task to jump into a beloved franchise that's existed for more than a decade. Diving into the Marvel Cinematic Universe can certainly be a little overwhelming for actors, but it's exciting nonetheless. That's how Amy Aquino, who plays therapist Dr. Raynor in The Falcon and the Winter Soldier, felt when she got the news that she'd be treating a couple of the fandom's favorite Avengers in the new hit series. Of course, her co-stars Anthony Mackie (Sam Wilson) and Sebastian Stan (Bucky Barnes) are two of the nicest guys in the biz, but the fandom can be particularly brutal when actors play a villain — just ask Wyatt Russell, who plays the fan-hated new Captain America, John Walker. Luckily for Aquino, she's in charge of making our favorite heroes love themselves just as much as we love them, so her reception has been overwhelmingly positive.
Looper chatted with Amy Aquino for an exclusive interview, in which she revealed what it was like joining the MCU as a new character, what she was most nervous about, and whether or not she was a fan before signing on.
The best things are usually daunting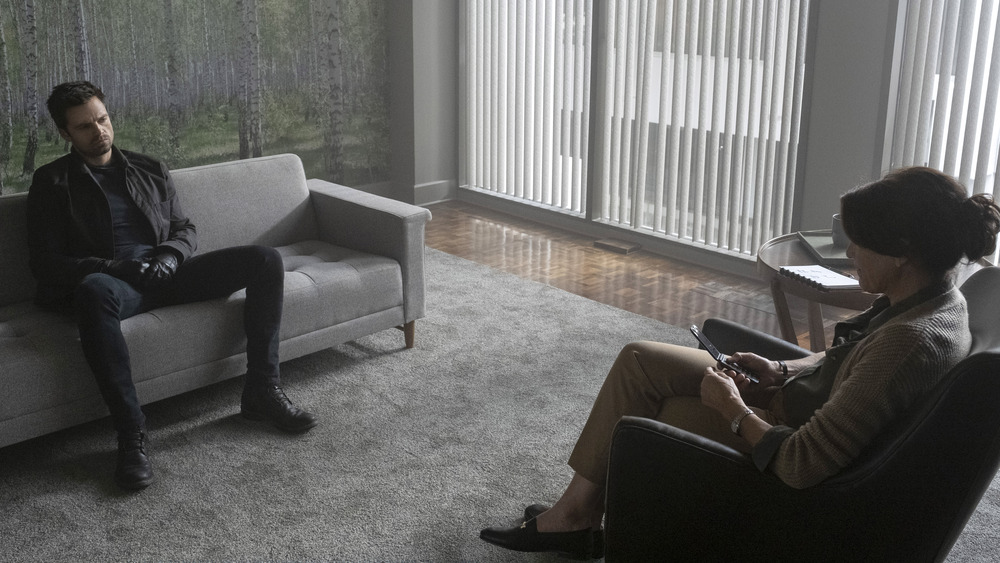 Marvel Studios/Disney+
"It was totally daunting for me on some levels," Amy Aquino said about coming to the MCU with actors who have been a part of the universe for so long. "I was not familiar with the MC... I knew about the MCU, but I was not a fan ahead of time, and that's nothing against it. It wasn't my genre. [It] wasn't what I would go out to see. But I knew people absolutely just devoured it."
Of course, people were more than happy to fill her in and get her pumped for the role when she got the call. "So when I got the opportunity to do it, I was extremely excited because it is just this thing. It is, in fact, a universe — something I didn't realize until I got the job," she added. "And somebody said, 'Oh my God, you're going to be part of the Marvel universe.' And then [I said], 'What are you talking about? It's a franchise.' [And they said], 'No, it's a universe.' And now I am part of it. So that was very exciting." 
Avengers: Age of Therapy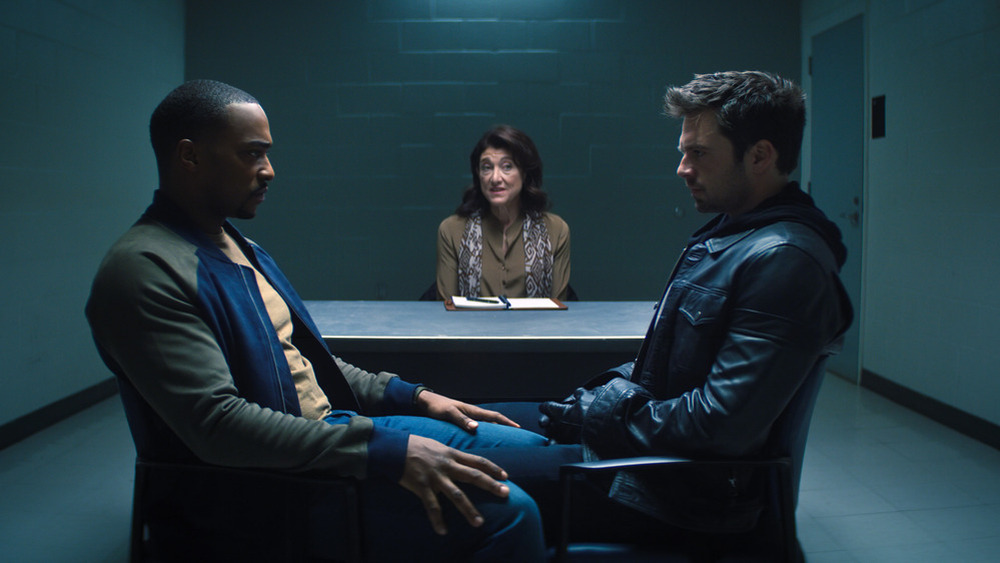 Marvel Studios/Disney+
Amy Aquino believes that her lack of familiarity was actually beneficial. "Cause I watched the movie. I got the tone. I understood this character [and] where he's coming from — [what] his history is. But I wasn't overpowered by it," she said. "So I could come in fresh, and I could come in, 'Alright, who's this woman?' which is the work that I do as an actress: you know, read the script, 'Who is this woman?' And just start from there. And I get to start from scratch because this character wasn't ever part of the universe before. So that was, that was a real privilege to be able to do that." 
Hopefully, we're not done with the good doctor just yet, as Sam and Bucky may need more therapy before they're able to become fully at peace with themselves and their pasts. If Aquino's role in The Falcon and the Winter Soldier has concluded, let's get a Disney+ series going called Avengers: Age of Therapy, in which she sits down with a different hero or villain each week for a session. 
Fans can watch new episodes of The Falcon and the Winter Soldier Fridays on Disney+.