Why The Therapist From The Falcon And The Winter Soldier Looks Familiar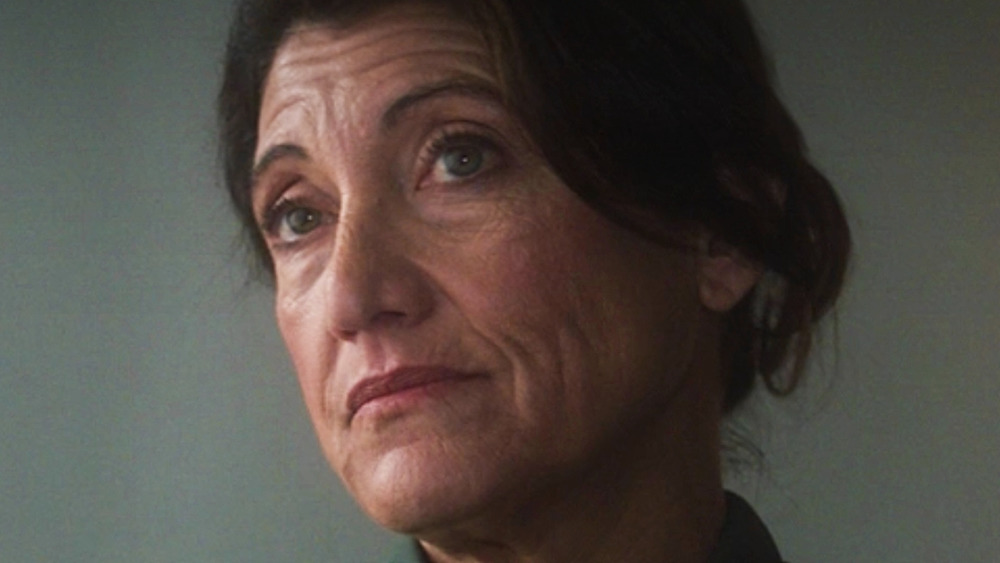 Marvel Studios/Disney+
Ever since we saw the first trailer for Disney+'s The Falcon and the Winter Soldier, we haven't been able to stop thinking about Sam (Anthony Mackie) and Bucky's (Sebastian Stan) joint therapy session. It's a pretty brilliant framing device for introducing a series that will follow the two characters — and it has the added bonus of being a pretty hilarious way to force the two to work out their issues. 
Though we can't stop laughing about the fact that the two characters will be forced to talk about their feelings in the midst of all the chaos they'll face, we also can't help but notice that the actress who plays their therapist looks very familiar. Amy Aquino, who turns 54 this year, is a veteran player in both film and television, entering her fifth decade in Hollywood with 93 acting credits to her name. She's played bit parts in iconic films and been a mainstay on one of TV's longest-running series. 
Let's take a look at some of Amy Aquino's most memorable roles so far — including one that probably made it easy to prepare for The Falcon and The Winter Soldier.
Amy Aquino got right to work in Working Girl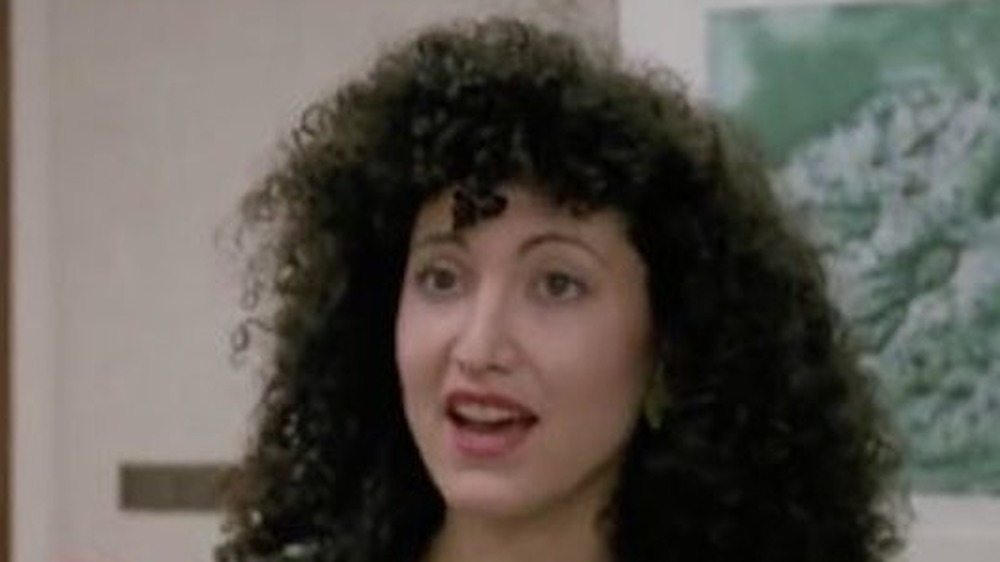 20th Century Studios
Working Girl is one of those movies that was ahead of its time. It follows Tess McGill (Melanie Griffith), an ambitious secretary who uses her smarts and her sex appeal to climb her way up the corporate ladder and get the best of her egotistical boss Katherine (Sigourney Weaver). In the end, she ends up a junior executive, and in a poignant moment, she realizes she now gets her own office after mistakenly sitting at her secretary, Alice's, desk first.
As Alice, Amy Aquino had to do a lot in just a short amount of time. She's there both as a point of exposition — to explain Tess' new job to her — and also as a symbol, to show the audience how far she's come. Alice is a bit quirky (she puts her feet up on the window ledge while talking on her boss' phone). But she's empathetic too — she doesn't judge Tess when she realizes she doesn't know what her new role is. And though she's only on screen for the last scene in Working Girl, she shows a progressive streak, too, when she makes it clear she prefers the term "assistant" to "secretary." In other words, Aquino more than made the most of her short screen time.
As Dr. Coburn, Amy Aquino was a fixture on ER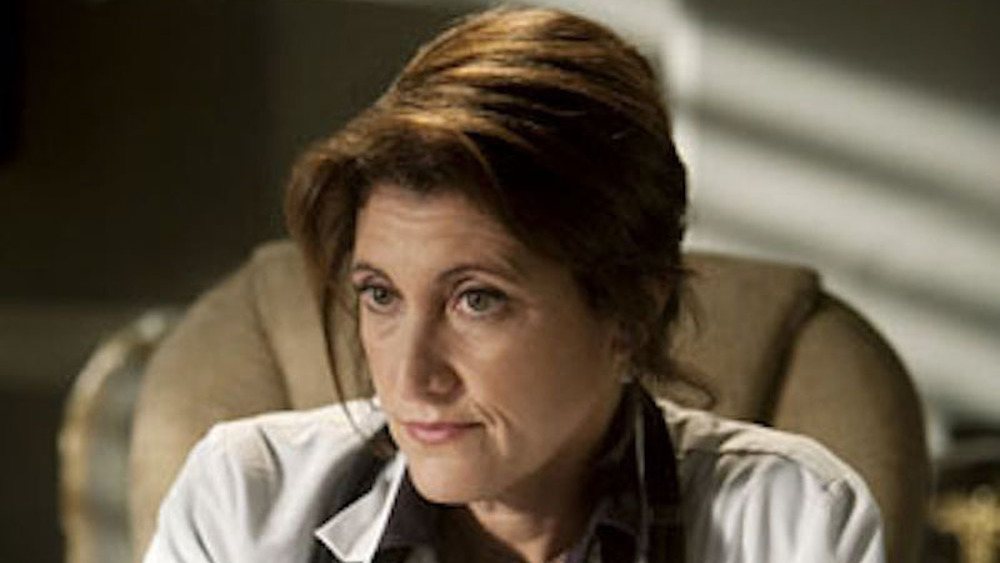 NBC
ER ran for 15 seasons on NBC, so it goes without saying that a lot of characters came and went through the doors of County General Hospital. There were some mainstays throughout the years, though — and as Dr. Janet Coburn, Amy Aquino was one of them.
Though she only appeared in 26 of ER's 331 episodes, Dr. Janet Coburn had one of the longest tenures in the series' history. The entire time, she was head of obstetrics — and we often saw her going toe-to-toe with the ER doctors over diagnoses. Dr. Coburn also worked with several of the main characters on the series who were pregnant, including Carol Hathaway (Julianna Margulies) and Elizabeth Corday (Alex Kingston).
Because we saw her so rarely, it seemed like we never really got to know Dr. Coburn as well as some of the other characters. However, we did get some rare glimpses into her life, like when we learned she was Abby's (Maura Tierney) Alcoholics Anonymous sponsor. Those moments, coupled with Aquino's nuanced portrayal, helped make Dr. Coburn a memorable part of ER's legacy.
Amy Aquino played another memorable TV therapist on Felicity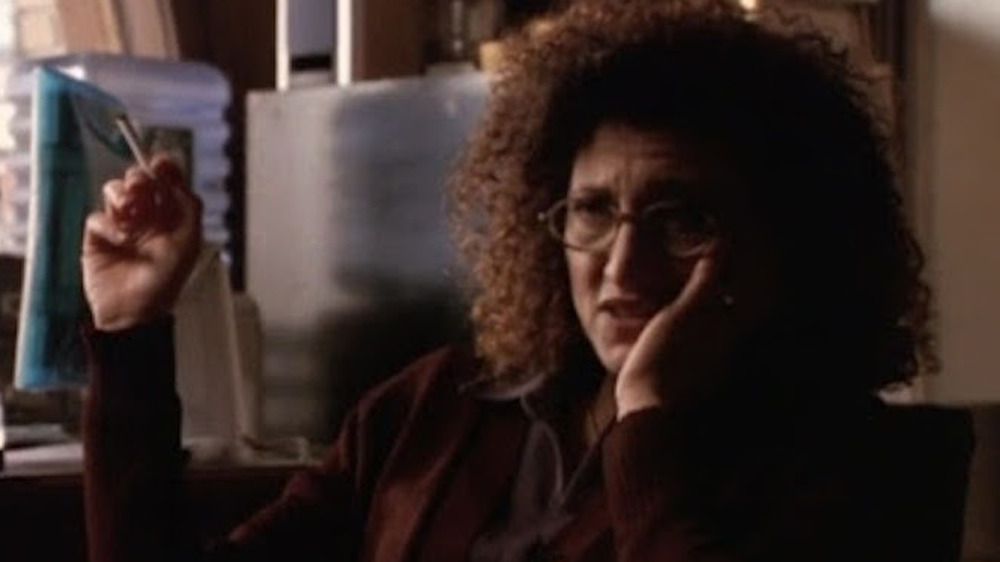 The WB
A lot of people remember Felicity as that show with the girl with the hair. For fans, it was a lot more — a deft story that dug deep into what it means to be on your own for the first time. As Felicity Porter (Keri Russell) navigated New York City, she leaned on her friends and, for ten episodes, on a counselor and eventual mentor, Dr. Toni Pavone, whom Amy Aquino brought to life with refreshing honesty. 
Dr. Pavone is in many ways exactly the kind of therapist you expect to see on TV. She sees through Felicity, and pushes her to find her purpose. She's also pretty idiosyncratic — she smokes in her office and listens exclusively to classical music throughout her sessions. With the dry sense of wit that Aquino has displayed throughout her career, she was the perfect choice to play Dr. Pavone, just as Dr. Pavone was the perfect mentor to help Felicity through some of her biggest hurdles.
On Bosch, Amy Aquino has been taking charge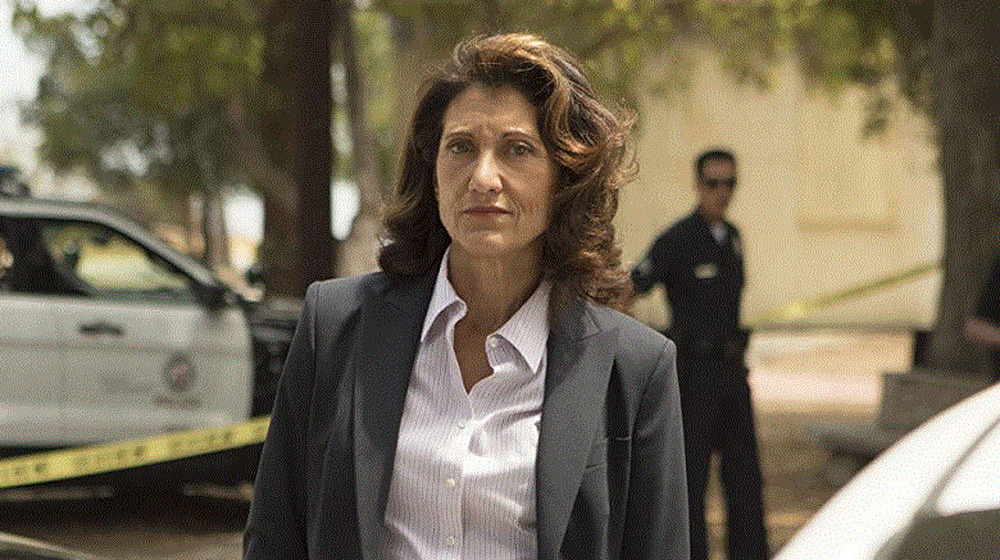 Amazon Studios
For years, Amy Aquino took on recurring or guest roles on TV series. Since 2014, she's stepped into a more consistent role on Amazon Studios' Bosch. As Lieutenant II Grace Billets, she serves as Hieronymous "Harry" Bosch's (Titus Welliver) superior in the Los Angeles Police Department. More than that, though, she's a friend to the detective, one who's shown a growing capacity for empathy and dedication to her staff, despite the stressful demands of her job.
The procedural drama, which has already aired six seasons, has given Amy Aquino a chance to delve into a character in ways she rarely gets to on television. It's been refreshing to see her show the commanding presence she has frequently displayed in other roles, this time in a part that's lasted for years. The series' seventh and final season is expected to air sometime this year, after which Aquino will be a free agent once again. We're eager to see whatever she gets up to next.