Lennie James Confirms What We Suspected About Morgan's Future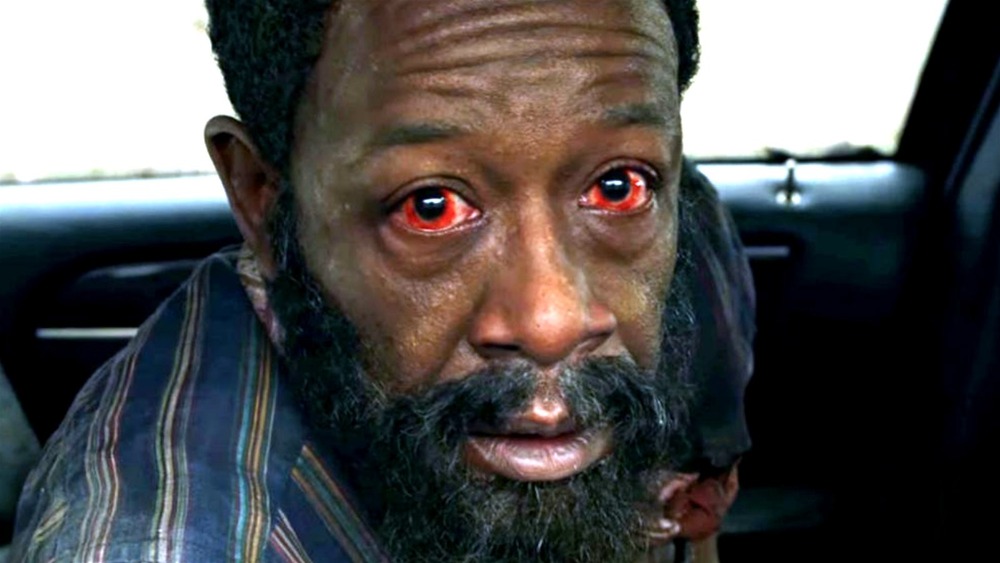 AMC
Whether it ultimately works out well or not, having characters make the leap from one TV show to another is always a bit of a thrill. That was certainly the case in season 4 of the spin-off series Fear the Walking Dead. The premiere saw Morgan Jones (Lennie James), a fan-favorite character (or former fan-favorite character depending on who you ask) from mothership series The Walking Dead, pull up stakes and head out west. He ended up meeting with the Fear the Walking Dead cast and cementing the franchise's first true crossover.
Morgan's arrival on the spin-off series opened a floodgate of questions. Would more characters from The Walking Dead join him in Texas? Or, perhaps, would characters from Fear the Walking Dead amble on up to Virginia? The first question proved to be a "Yes" when former Saviors members Dwight (Austin Amelio) and Sherry (Christine Evangelista) found their way onto the spin-off series. As for the second, viewers now have an answer, at least as far as Morgan is concerned.
While speaking with ComicBook.com, James got candid about whether or not he thinks Morgan might boomerang back to The Walking Dead and bring some of his new friends along with him. The actor said, "I think that, in reality, Morgan is not looking to take the group back..."
Here's why James doesn't see Morgan and the Fear the Walking Dead gang meeting up with Carol (Melissa McBride) and Daryl (Norman Reedus) anytime soon.
Morgan has too much going on to plan a trip back to Alexandria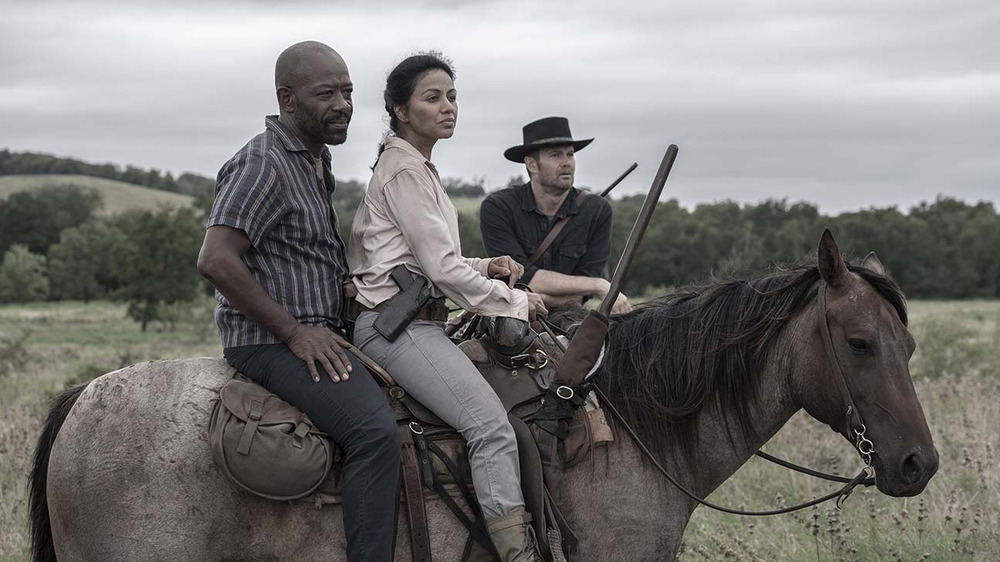 Van Redin/AMC
Morgan's current reluctance to return to the East Coast boils down to one simple truth: the logistics just don't make sense. As James explained to ComicBook.com, "There would have to be a confluence of circumstances in a certain direction for him to kind of head back...Because it's a long way, it's a hell of a risk to move people that far away unless you were absolutely certain that where you were going was safer and better than anything along the way."
Finding a place to build a community for themselves has been an ongoing struggle for the Fear the Walking Dead crew. Throughout season 6, most have been at the mercy of self-appointed authoritarian Virginia (Colby Minifie), who rules over a series of communities with the help of an army she calls her rangers. Morgan, though, has been working to develop a potential new home out of Virginia's reach for his friends and, most importantly, his love interest Grace (Karen David) and her unborn child.
For James, it appears that Morgan is too focused on making his new home work to think about moving back to Alexandria. The actor said that heading back east is "not in his mind" and continued by adding, "What is in his mind is creating a place that is safe for the people he loves and the child that he hopes to father."
So, it appears that The Walking Dead fans won't be getting the rare double cross-over anytime soon.