The Wynonna Earp Creative Team Gets Candid About The Series Finale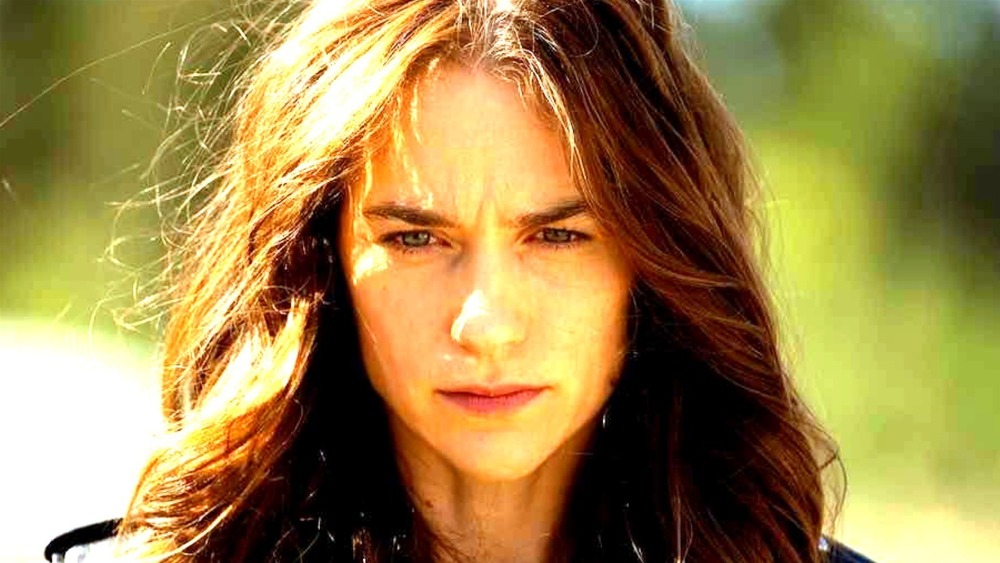 Syfy
Wynonna Earp has officially ended after four seasons, and the show's creative team is opening up about how the emotional finale came together (and what was left on the cutting room floor). Over the course of the series, Wynonna (Melanie Scrofano) and her sister Waverly (Dominique Provost-Chalkley) have fought all manner of demons and lost plenty of loved ones along the way. That's why nothing was more important to series creator and showrunner Emily Andras than letting the sisters — and the show's fans — find some semblance of peace in the final episode.
For Waverly that meant finally walking down the aisle with her bride Nicole (Katherine Barrell), and for Wynonna, happily ever after looked like literally riding off into the sunset with Doc (Tim Rozon) to see their infant daughter. While both of the sisters found happiness in the end, Andras intentionally crafted the finale to feel like a new beginning rather than a true ending.
In an interview with Entertainment Weekly, Andras shared why the final shot of the series ended up being the welcome sign on the mailbox rather than the cliffhanger she had originally envisioned. "I remember being on set when we filmed that part and it just felt perfect. That's what it's always been about," she said. "It starts with Wynonna coming home and not being sure she belongs there, and it [ends] with her leaving but everyone knowing that these characters will find each other once again, and hopefully that's true about Earp nation as well. We'll always have each other, and we'll always have this."
The Wynona Earp finale almost had a slightly different ending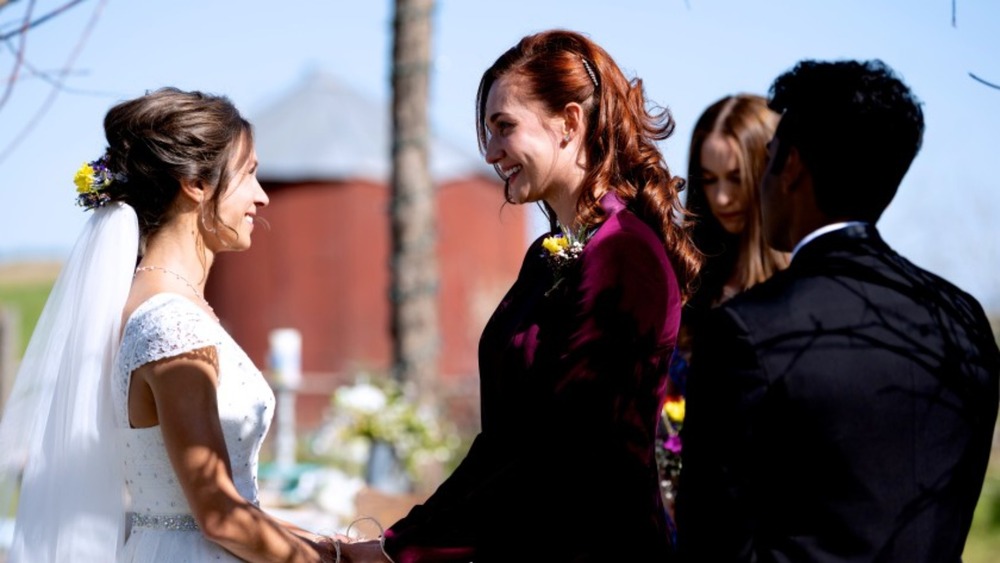 Michelle Faye/Syfy
Originally, Andras wanted to leave fans with a tiny cliffhanger, just in case another network or streamer steps in to revive Wynonna Earp in the future. In the original ending, Eve, who was kicked out of the Garden by Doc, is seen coming into town. And since she's a shapeshifter, you can imagine the kind of trouble that would have caused.
However, after sharing the script with one of the executives at Syfy, she had a change of heart. "I remember I pitched this episode to our executive at Syfy, who we really loved, Josh Van Houdt, and I had like a little funny cliffhanger after the mailbox scene," she shared with EW. "He's a pretty stoic dude and he was choked up like, 'That's your ending, man! The mailbox is the ending. That's what you need.'"
And so Eve's appearance in Purgatory was left out in favor of a more definitive feeling ending. In the long run, Andras' decision will likely prove to be the right one. Even if Wynonna Earp returns in the future, for now the show needs a proper ending, and the one it got was a beautiful love letter to the characters and the fans.
"I still think of all of these characters like they exist somewhere in a parallel universe," Katherine Barrell (Nicole) said to EW. "They're doing whatever they're doing right now. I always feel like they continue to go on and that they're somewhere living their lives."