Will Wynonna Earp Season 5 Ever Happen?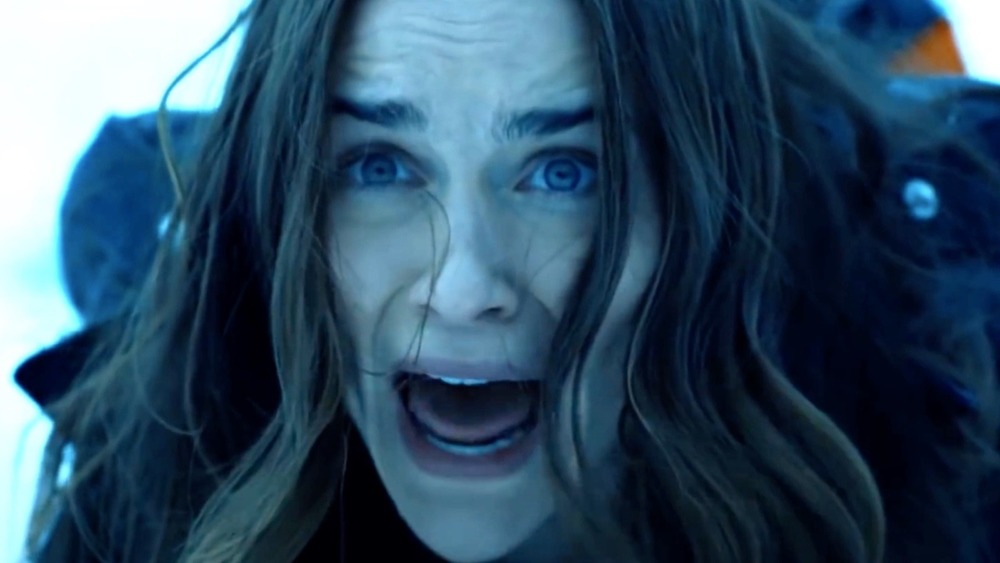 Syfy
Fans of Wynonna Earp have been on a rollercoaster ride as far as the series' fate is concerned. While the cult hit has never exactly pulled in monster numbers on the ratings front, its passionate fanbase has made Wynonna Earp one of the most talked-about series airing on TV today. 
It's easy to see why fans are so devoted to Wynonna Earp, which has one of the most unique premises of anything on TV right now. A Western-horror hybrid, it follows Wyatt Earp's great-great granddaughter Wynonna (Melanie Scrofano) as she fights off his reincarnated foes with a magical gun known as the Peacemaker. The series has also made huge strides in the realm of LGBTQ+ representation, through the relationship between Wynonna's sister Waverly (Dominique Provost-Chalkley) and her recently ringed-up fiancée Nicole Haught (Katherine Barrell), and has thus become a source of inspiration and comfort for the legions of fans.
After the Syfy series was left in limbo following season 3, Earpers rallied to fight for a season 4 renewal — and won. It was a huge moment that proved just how powerful a fandom can be. Unfortunately, despite its popularity, its loud-and-proud fanbase, and the symbolic role it's played in the television landscape, Wynonna Earp got bad news in February 2021: Its fourth season will be its last on Syfy.
While that might seem like it's cause for despair, it's still worth questioning whether this truly means that the series is cancelled for good. Let's take a look at whether or not it's possible for Wynonna Earp season 5 to happen, and what it might take for the series to live to see another day.
Could Wynonna Earp follow in other fan-favorite series' footsteps?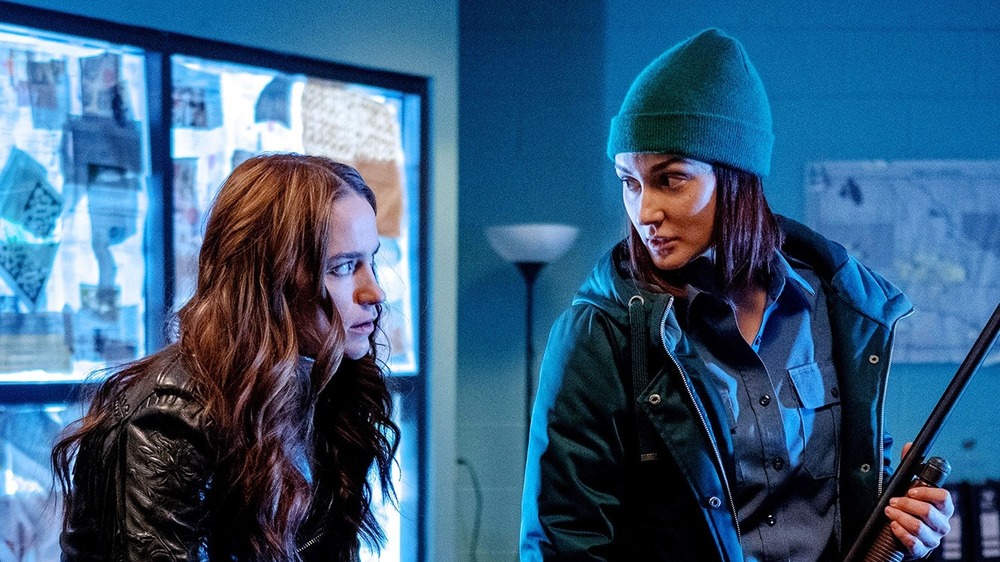 Syfy
It seems like season 4 could be the end of the road for Wynonna Earp, but that may not necessarily be the case. When the cancelation was first announced in early February 2021, series showrunner Emily Andras made it clear that she would love to continue telling the story of Wynonna and her friends (via The Hollywood Reporter). Whether that means carrying the core series on in another way, or expanding the IP in some other incarnation like a spin-off series, remains to be seen.
It's important to remember that we're living in an era where canceled series are seeing second chances more and more often. Series like Brooklyn Nine-Nine have been dropped on one network, only to get picked up by another. Netflix in particular is notorious for giving beloved series a second chance. So, if the buzz surrounding Wynonna Earp's fourth season is strong enough, there may be enough momentum behind it to snag a fifth season on another network or streaming platform. 
A lot could depend on where the series ends up, though. Wynonna Earp's writers room may have written season 4 with the prospect of cancellation in mind, but if season 4 wraps up with a cliffhanger, it could be all the more reason for fans to rally one last time so the series' beloved characters can get the ending they deserve.
All in all, Wynonna Earp season 5 isn't a guarantee in the slightest — just a dream that fans can hold on to.