The One Network Wynonna Earp Fans Don't Want To Save The Show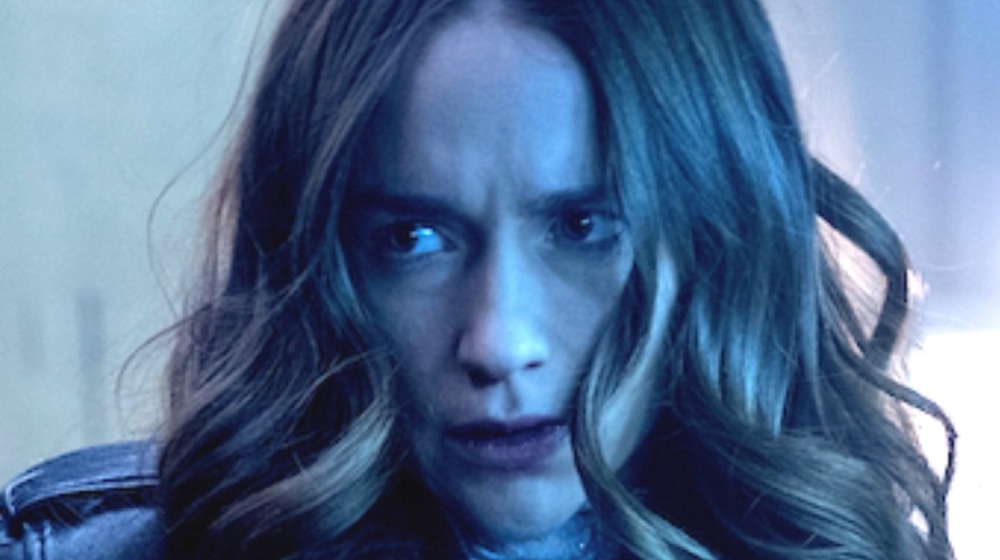 Syfy
Fans of Syfy's supernatural Western series Wynonna Earp were heartbroken to hear that it would be ending after its fourth season, but there's hope that Wynonna Earp season 5 might eventually happen. However, when it comes to the possibility of other networks saving the show, viewers seem united in their opinion about which one they don't want.
The show follows the title character, Wynonna Earp (Melanie Scrofano), as she battles the resurrected foes of her great-great-grandfather, the legendary gunslinger Wyatt Earp, with the family's magical gun, Peacemaker. The series is based on Beau Smith's comics, and it's garnered a loyal and passionate fan base. 
Currently, those fans are somewhat divided about where they would want the show to land should a fifth season be in the cards or whether more seasons are even necessary at all. Some have voiced their hope that the show will find a home at Hulu, Netflix, Amazon Prime, or some other streaming service, but nothing's been set in stone so far. Yet, there seems to be one network that Wynonna Earp fans don't want to save the show, and let's just say they have their reasons.
Fans don't want Wynonna Earp to suffer the same fate as other shows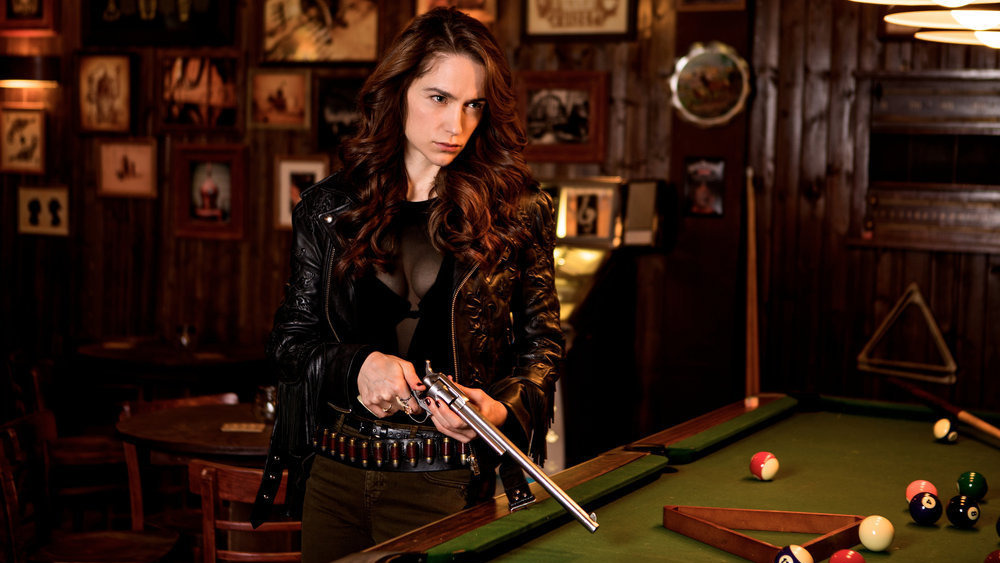 Syfy
In a recent Reddit thread, one disappointed fan suggested that the beloved show end up on The CW, a network known for its teen and young adult viewers. However, that fan found out pretty quickly that The CW was probably the last network most Wynonna Earp fans would want to see pick up the series. As one Redditor put it, "Anything but the CW."
A common sentiment among fans seems to be that shows that end up on The CW get run into the ground. "No! They'll just ruin it. They turn everything into a soap drama. And it's only a network for teenagers," said one fan. Another wrote, "As others have said, big no to that option. ... The CW is the opposite of everything the show, the cast, and Emily fight for. They will ruin it for sure. As much as I love Wynonna and as much as I would love another season, I would prefer the show ending well in season 4 than getting another season on another network that will ruin everything."
Fans don't think The CW will stay true to Wynonna Earp's LBGTQ+ representation
Another reason most fans don't want to see Wynonna Earp on The CW is that the show has made great strides for LGBTQ+ representation with its portrayal of the relationship between Wynonna's sister, Waverly (Dominique Provost-Chalkley), and Nicole Haught (Katherine Barrell). Many fear that The CW isn't the right place for such a forward-thinking series.
One fan wrote, "It's about realizing that this network won't work for Wynonna Earp if you want the show to stay as it is right now. I never said CW shows were bad, I'm saying WE doesn't match with this network. It's not about hate, it's about wanting the best for Wynonna, and the CW isn't right. You can forget about curses and jokes that make Wynonna who she is, and you can forget about the strong LGBT rep that WE offers too."
Another fan agreed, saying, "They don't have the best reputation with LGBT representation. ... I say we keep hassling Netflix until they consider it." Hassle away, fans. Hassle away.