Sam Claflin Dishes On Working With 'Genetic Beast' Henry Cavill - Exclusive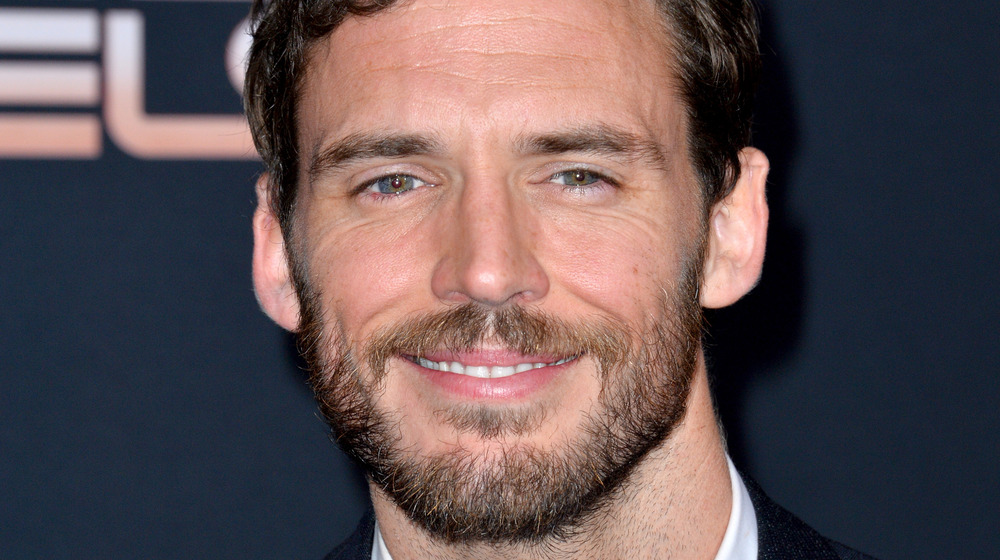 Shutterstock
Some actors in Hollywood have fellow celebrity doppelgangers — take Tom Hardy and Logan-Marshall Greene, for example, or Javier Bardem and Jeffrey Dean Morgan — but then there are others who look more like they could be siblings, like Sam Claflin and Henry Cavill.
In fact, director Harry Bradbeer took notice of the striking, familial resemblance, and paired the actors as brothers Mycroft and Sherlock Holmes. In this hit spin on the well-worn Sherlock Holmes mythology, the two deductively skilled siblings are most notable for their relationship to Millie Bobby Brown's title character, Enola Holmes.
In an exclusive interview with Looper to talk about his latest role in the psychological thriller Every Breath You Take, Claflin said he wasn't surprised by the idea to cast him alongside Cavill. "Strangely, it wasn't the first time I'd heard about the fact that we looked alike," Claflin revealed to Looper. "I think that there's been a few times where we've not crossed parts in real life, but lived parallel. We have auditioned for similar roles years and years and years ago. I think there was always a comparison that was drawn."
Of course, there's also a burden that comes with that comparison — especially when the other guy happens to embody the Man of Steel. "He's definitely got the looks," Claflin enthused. "Let's be honest. The guy's a genetic beast. I'm in love with Henry Cavill. He's a very charismatic, very charming man. To be acting alongside him was a joy."
Sam Claflin would like to explore more Holmes mysteries with Henry Cavill and company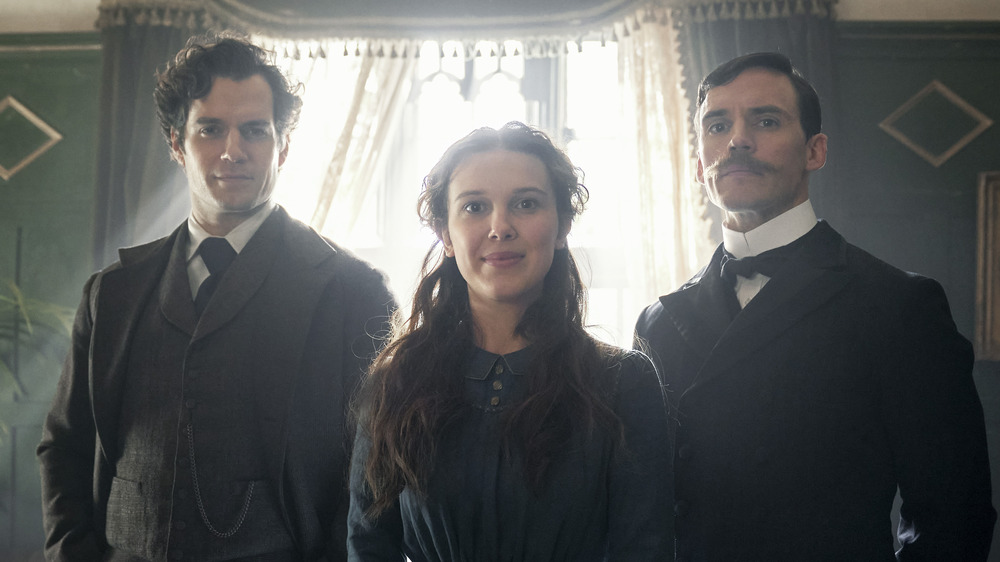 Netflix
Enola Holmes features an A-list cast, which includes Helena Bonham Carter as the Holmes' matriarch, Eudoria. So, it shouldn't come as a surprise that Claflin hopes to get the family back together for more Enola Holmes mysteries.
"I hope we have the opportunity of exploring that series further, and having Millie Bobby Brown as a younger sister. I was the ugly duckling in the family, let's be honest," Claflin told Looper, humbly. "But no, it was a really, really enjoyable experience. I honestly had a lot more fun than I initially thought. It was one of those that crept up on me, took me by surprise. I had so much fun. I can only hope that we get the chance to do it again."
In the meantime, Claflin is at the heart of another mystery in Every Breath You Take, which stars Casey Affleck as Phillip, psychiatrist who tragically loses a patient to suicide. Making matters worse, Phillip, his teen daughter, Lisa (India Eisley), and his wife, Grace (Michelle Monaghan) are still reeling over a family tragedy, so when the suicide victim's brother, James (Claflin) manipulates his way into their lives, he exploits their vulnerability to carry out a sinister plan.
Every Breath You Take is playing in select theaters and on video on demand.