Why Vivian Kensington From Legally Blonde Looks So Familiar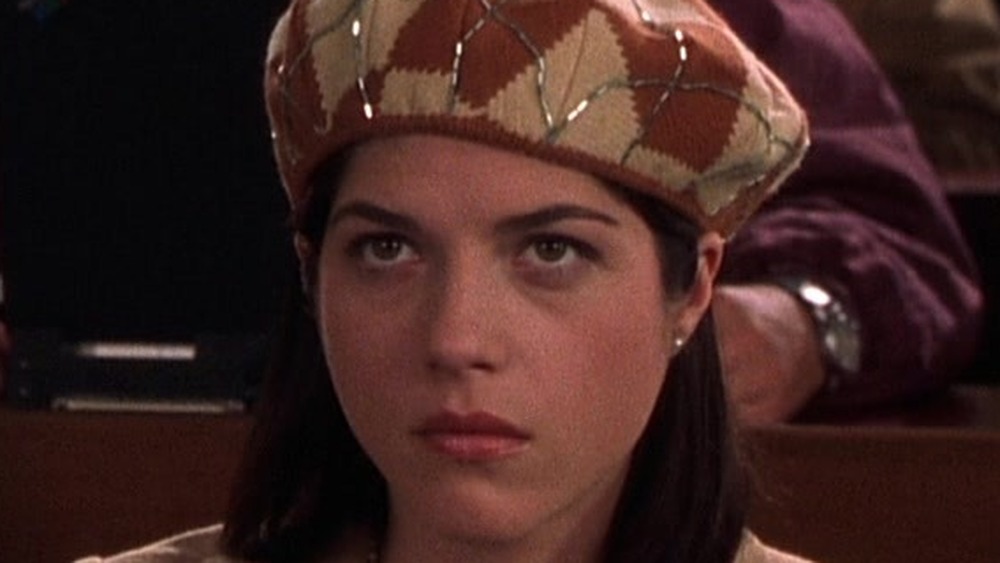 MGM
It is a widely understood fact that blondes, legally or otherwise, must disagree with brunettes in pop culture, especially film. This rule was established by the landmark cases of Betty v. Veronica, Glinda v. Elphaba, and Loki v. Thor. This long-standing paradigm was brought to the forefront of the cultural dialogue during 2001's Legally Blonde.
In one corner, there is Elle Woods (Reese Witherspoon), the film's protagonist. She begins her law school success story when she's dumped by some bonehead named Warner, who says that he's looking for a more serious woman to marry. That woman, in Warner's eyes, is Vivian Kensington, a fellow Harvard student who, while legal, is not blonde.
Vivian is played by an actress who was just discovering Hollywood success when Legally Blonde first came out. Since that time, she's carved out an impressive place for herself in show business. Here, we'll take a look at some of her early work, as well as her best known roles.
Selma Blair cut her teeth on Pete & Pete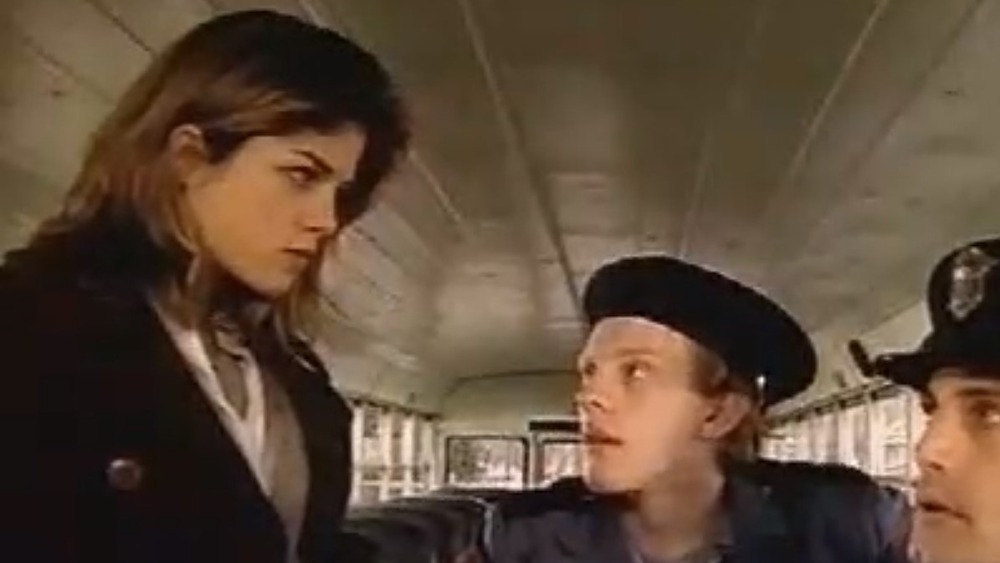 Nickelodeon
Selma Blair's filmography is a trip down memory lane, and no entry gets the nostalgic blood pumping harder than her first credited role: a 1995 episode of the classic Nickelodeon series The Adventures of Pete & Pete.
Surreal, bananas, and critically beloved, Pete & Pete features a genuinely bonkers array of cameos. LL Cool J, Steve Buscemi, Drew Carey, and Iggy Pop all showed up at one point or another. There were also some appearances that didn't turn heads at the time, but now look impressive in hindsight — Alicia Keys appeared for an episode before making it big, as did J. K. Simmons.
Selma Blair made her television debut in the episode "Das Bus," playing Penelope Ghiruto. Big Pete, now an officially licensed driver, picks up work as a school bus operator to spend more time with Penelope, the last person on his particular route. It's not easy to impress a potential partner from behind the wheel of a bus, but he has an ace up his sleeve: He can rearrange the letters of her name into 27 different words. We never see Penelope again after this episode, which tells us that the course of true love never runs smoothly.
Selma Blair sparked imaginations in Hellboy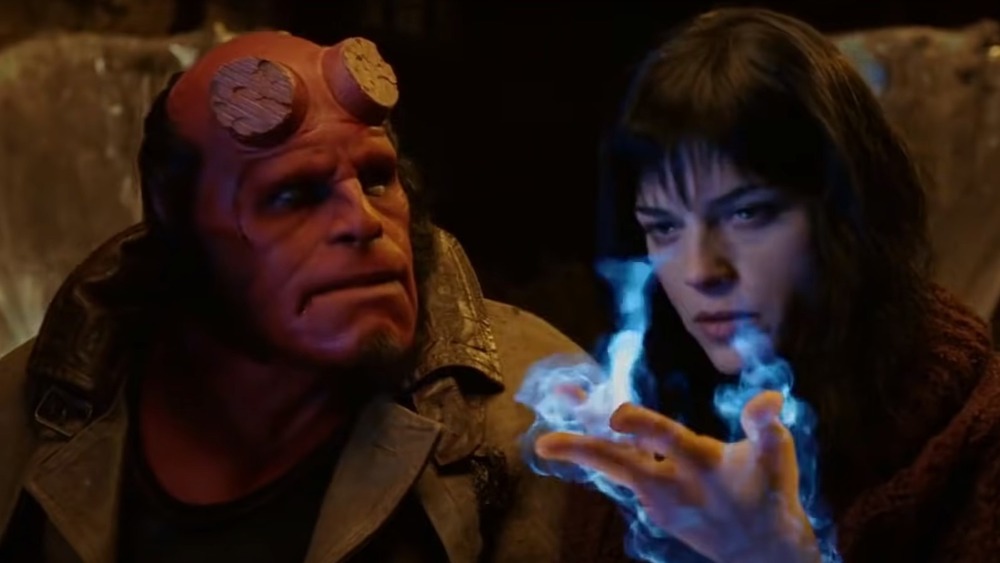 Columbia Pictures
In retrospect, the original Hellboy movie franchise was either an underrated slice of pre-MCU superhero movie genius, or Guillermo del Toro and Doug Jones' warmup for the fish makeup in The Shape of Water. Either way, with two feature films, a pair of animated features, and a video game, it became one of Selma Blair's steadier gigs.
Blair gave fans their first live action depiction of Liz Sherman, the Bureau for Paranormal Research and Defense's resident pyrokinetic agent, in 2004's Hellboy. After a childhood incident ends in her accidentally exploding more kids than you'd expect in a superhero origin story, she becomes a ward of the government's supernatural response division, teaming up with the telepathic Abe Sapien (Doug Jones) and Hellboy (Ron Perlman).
One of the bigger differences between the comics and the movies was the inclusion of a romantic subplot between Liz and Hellboy, leading to their expecting twins at the end of Hellboy II: The Golden Army. Unfortunately, the payoff to this story was snatched from audiences when the franchise's plug was unceremoniously pulled before the trilogy could be finished. Blair expressed remorse at not being able to return to the story, telling CinemaBlend that she and "the ones that were so loyal to Guillermo, our hearts are broken that it didn't work out with the greatest third installment ever written that I wish I could play more than anything in the world."
Blair gets maternal in Mom and Dad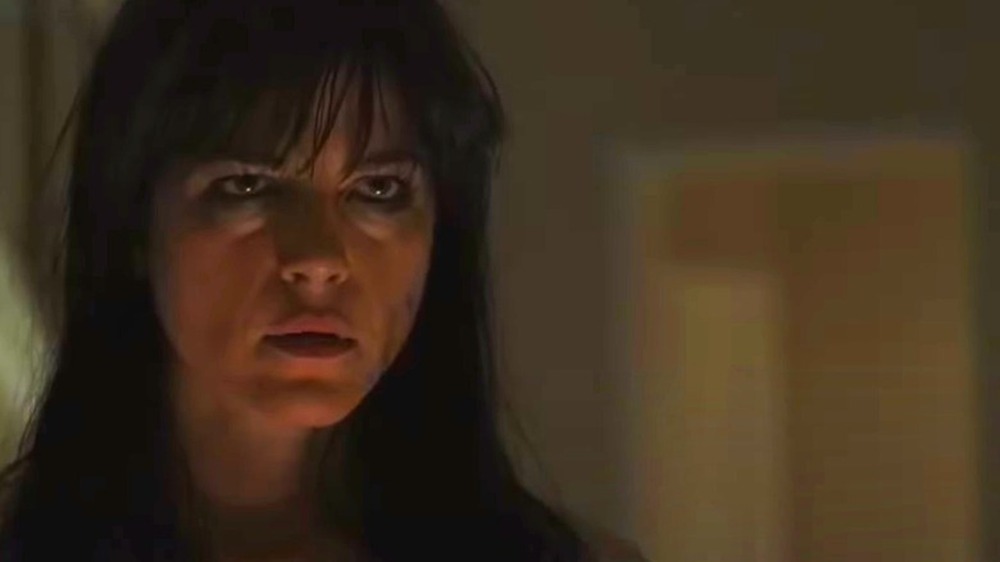 Momentum Pictures
In 2017, Hollywood finally found the guts to release a film telling the truth about how parents sometimes feel: They just want to kill their kids with a pair of garden shears and maybe play pool once in a while.
Written and directed by Brian Taylor, one half of the team that created the Crank movies, Mom and Dad brings the sort of high-stakes, wide-angle action to the horror genre that inspires movie reviewers to Google synonyms for "frenetic." Here, Blair plays Kendall Ryan, a middle aged ex-professional and fulltime mom. Her family's tense dynamic becomes even more difficult to manage when, wouldn't you know it, a weaponized static transmission relayed over TV and radio cracks open the filicidal subconscious thoughts of parents across the country. Waves of mothers and fathers are struck with the sudden, uncontrollable urge to off their children in a variety of creative ways.
It's a good, unsettling time at the movies, but the real story here is that Kendall's husband, Brent, is played by Nicolas Cage, and Selma Blair manages to keep pace with "Nicolas-Cage-stabs-children" levels of energy through the film's entire third act.