Awesome News Dropped For The Wicked Movie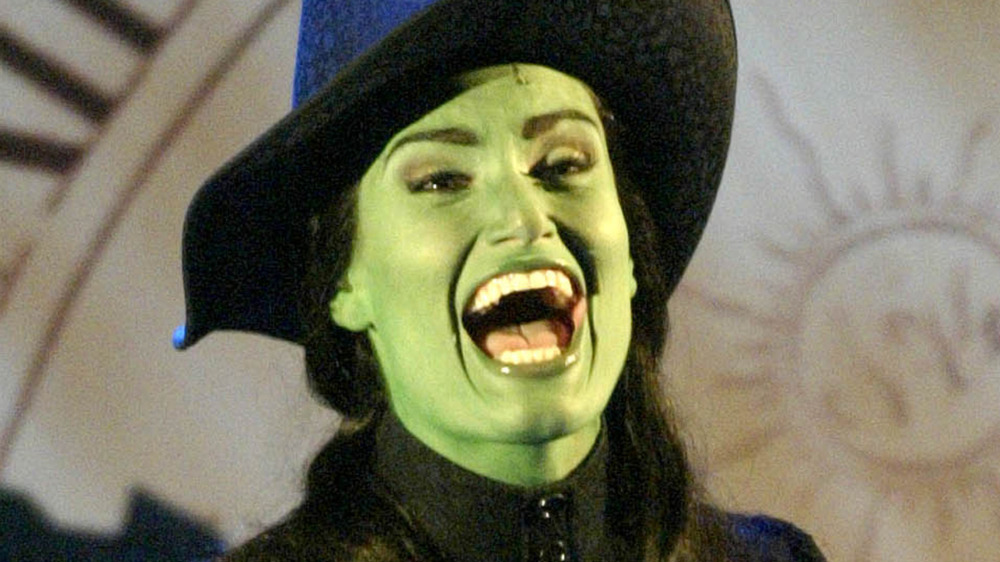 Frank Micelotta/Getty Images
The Wicked movie has found a new director.
After Broadway director Stephen Daldry exited the project in October of 2020 due to scheduling conflicts, October of 2020 citing scheduling issues, it looked as if one of Broadway's all time biggest musicals might never make it to the big screen. However, as Variety reports, the film version of Wicked now has an exciting new visionary at the helm: John M. Chu.
Chu gained international fame and acclaim in recent years thanks to his glossy, delightful adaptation of Crazy Rich Asians in 2018, and now, he's been chosen to direct the story of Elphaba (originally played by Idina Menzel), who later becomes the Wicked Witch of the West. As Elphaba comes of age, she tries to find the Wizard of Oz herself so that she can change her appearance instead of remaining green; along the way, she must care for her ill sister Nessa, and she even makes friends with Glinda the Good Witch (a role originated by Kristen Chenoweth).
This won't be Chu's first big screen musical adaptation: his take on Lin-Manuel Miranda's Tony-winning debut In the Heights faced release days due to the COVID-19 pandemic, but will hit theaters and HBO Max in 2021. (He's also already signed on for another Crazy Rich Asians film, though that's still very much in the works.) Here's what Chu himself had to say about his next big project.
Jon M. Chu is really excited about the Wicked film
Kevin Mazur/Getty Images
Chu took to Twitter to express his excitement about directing this movie, and as he tells it, Wicked was a huge influence throughout his life.
"Most of my life I have felt out of place, weird and different," Chu wrote. "I hid behind my camera because people liked to be filmed and I could disappear."
Chu then continued, "But when I saw Stephen Schwartz and Winnie Holzman's Wicked over 15 years ago as it was being workshopped in San Francisco I couldn't unsee it. So to think that I have been invited to bring this timeless story to the biggest screens all around the world for people to experience with their family, best friends and total strangers... of all walks of life, ages, shapes and colors is like I've been invited to Oz by the Wizard himself." He then closed the poset with a cheeky question: "So... who wants to be Elphaba and Glinda?"
There's no release date for Wicked as of yet, but Chu's next musical project, In the Heights, will hit theaters and HBO Max in June.