Where Is Baby Carlos From The Hangover Now?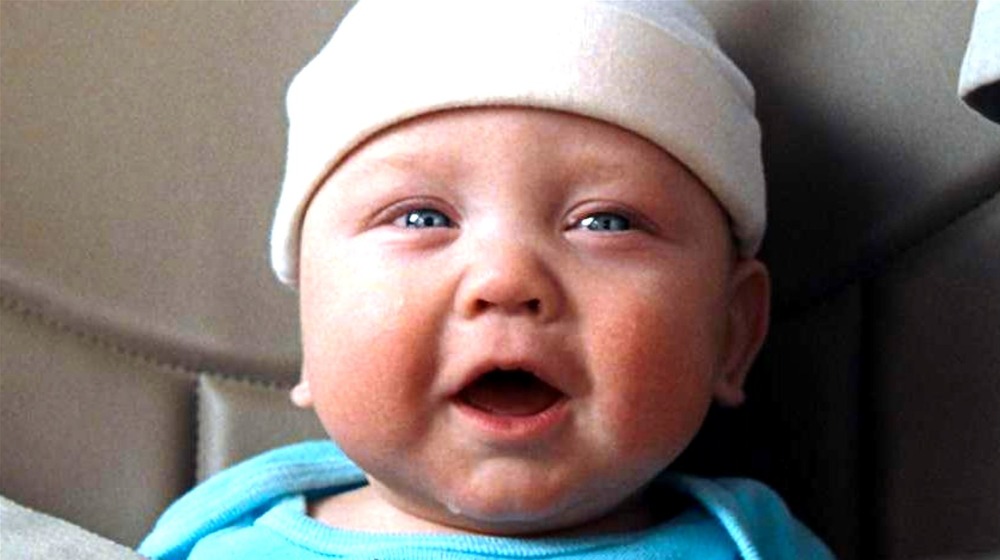 Warner Bros.
When The Hangover came out in 2009, it wasn't exactly a child-friendly film. But who can forget that an actual baby stole several scenes when he accidentally joined the Wolf Pack? After partying in Las Vegas in celebration of Doug's (Justin Bartha) forthcoming nuptials, Phil (Bradley Cooper), Stu (Ed Helms), and Alan (Zach Galifianakis) kick off the film by waking with an infant in their care. Soon, said baby is dubbed "Carlos" and strapped to Alan's chest, as they attempt to recreate the forgotten evening, return the child, and find the missing groom.
Baby Carlos had to put up with a lot during their quest — a police car door slammed into his face, abandonment in an overheated car, adult jokes at his expense — which may be one reason why (aside from child labor laws) he was played by eight different infants, including twins Grant and Avery Holmquist. Grant was the only boy among the babies, and the one who ended up appearing in most of the scenes that made the final cut of the movie.
More than a decade later, the members of the Wolf Pack may have matured (maybe), but Grant has undoubtedly changed the most.
He still hasn't seen the movies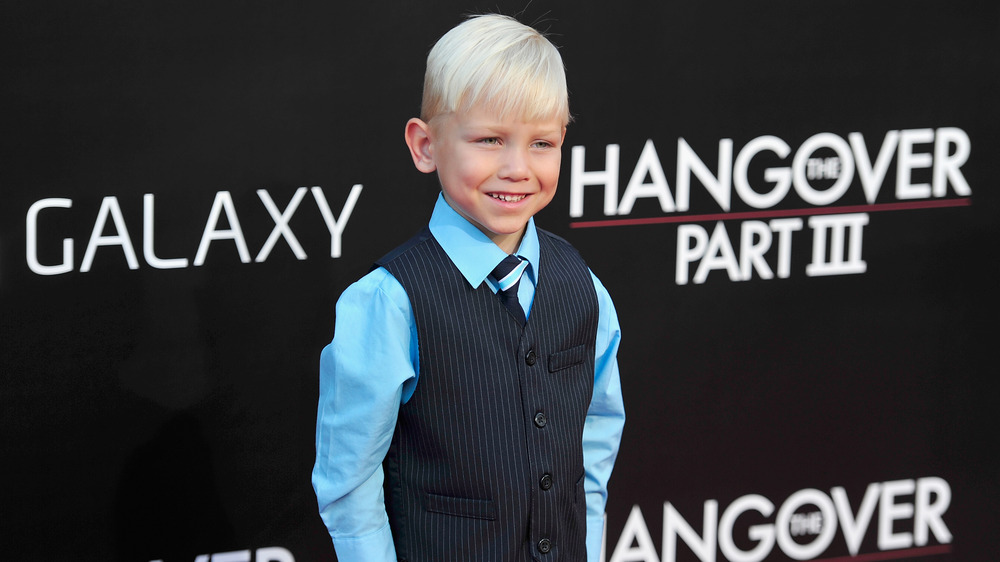 Frazer Harrison/Getty Images
Grant made it out of the first film alive and kicking. He had a break from the franchise until producers got to (the likely final) The Hangover Part III, and wondered if he'd be up for reprising the role in the 2013 sequel. He auditioned against six-year-olds to snag the part, and according to his mother, Carrie Holmquist, he can still recall his experience.
"Even though he was 4 1/2, Grant remembers a lot about being on set for H3," she told TooFab. "One of his favorite stories to tell is when director Todd Phillips let him choose a toy from the play room set and Grant asked if he could bring one home for his sister, Avery too."
Now 13, Grant still hasn't seen The Hangover films in their entirety. His parents have limited his viewing to the scenes he was in, planning to wait until he's in high school for the rest. Grant also appears to be out of the acting game, at least for the time being. According to his mother he's been hanging out with friends, playing baseball and video games, and solving various styles of the Rubik's Cube.
While he enjoys regular kid life, Grant's work on The Hangover is far from forgotten. Baby Carlos lives on in merch and memes, not to mention money that Grant continues to earn from the films. As his mother told TooFab, "Grant still has money trickling in from H3 every quarter which is nice for the college fund."