The SNL Sketch Written By Zach Galifiniakis You'll Never Get To See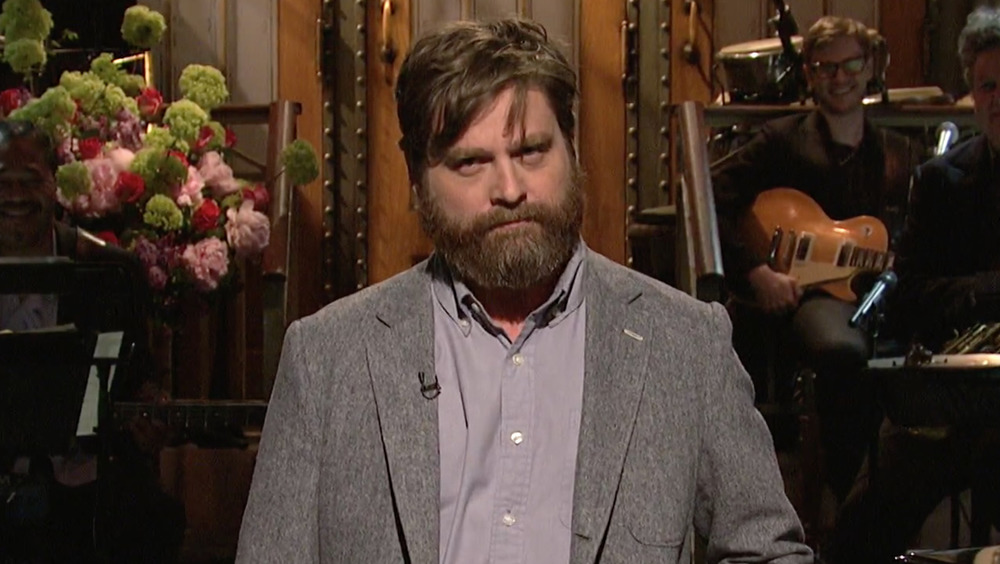 NBC
In any field, failure is inevitable. No matter how talented you are or how great your work ethic is, somewhere along the way, you will fail and it will make you better. One great example of that truth is Zach Galifianakis and his brief stint as a writer on Saturday Night Live.
We now know Galifianakis from his notable film roles in The Hangover trilogy, Birdman, and Between Two Ferns: The Movie, and he has hosted his own successful show, Between Two Ferns (which has an entertaining set of bloopers as comedic as the show itself), so it's hard to imagine he was once a struggling standup comedian. Before he became a household name, Galifianakis wanted to get hired on SNL. Though he didn't make the cast, he was hired as a writer on a trial basis for two weeks.
"Saturday Night Live, that was a big deal for me," Galifianakis said in an interview with Off Camera with Sam Jones. But the actor had a tough time fitting in with the other writers. As he explained, "You try to figure out how to fit in, but it's impossible. It's very cliquish — as it should be."
Galifianakis remembered one sketch in particular that bombed especially hard. It was a week in which Britney Spears was hosting, and Galifianakis had written a sketch where Will Ferrell would play the bodyguard to Spears' belly button. "Because her belly button was everywhere. It was ridiculous," Galifianakis said.
How did the room respond? Complete and utter silence. Galifianakis said that after the sketch was read, it was "so silent [he] remember[ed] hearing the AC — it shut down during the middle of the sketch."
Tina Fey consoled Zach Galifiniakis after his sketch bombed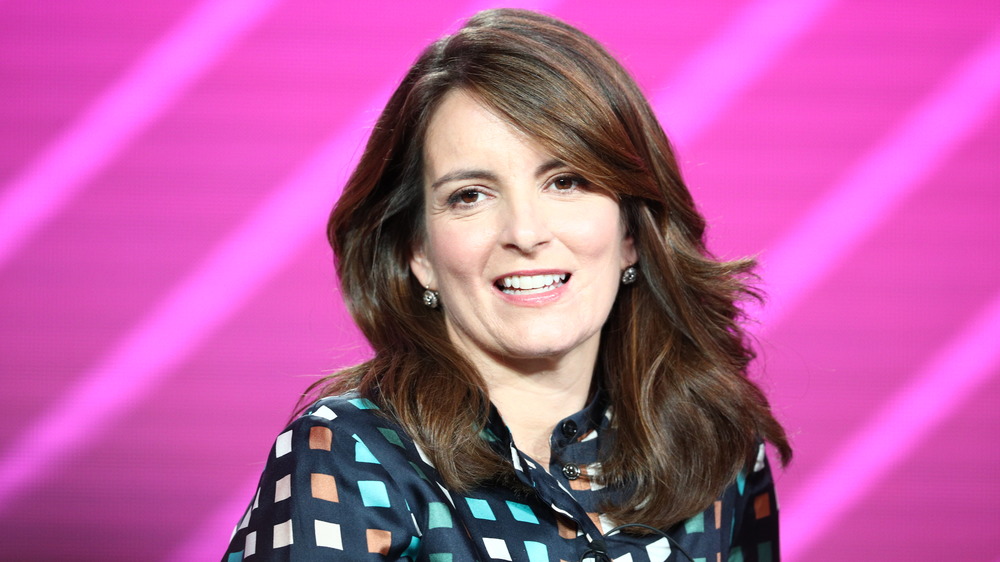 Frederick M. Brown/Getty Images
Though Galifianakis was a new writer who wasn't a part of any staff cliques, he found some comfort from Tina Fey, who was head writer of the show at the time. "Tina, who I was sitting next to, I just remember her putting her hand on my shoulder," Galifianakis said. "It didn't feel sarcastic. It could have been. But in my mind it was her going, 'It's okay.'"
He went on to say that he felt terrible after the sketch bombed, but that in addition to Fey's consolation, he had developed a thick skin up until that point. "Since I had done a number of years of standup already, that skin was developed," explained Galifianakis. "It bummed me out, don't get me wrong, but if I had not bombed so many times on stage already ... sometimes you're just not funny. And maybe that sketch wasn't funny."
Though we'll never get to see Will Ferrell help protect Britney Spears' belly button, it's always helpful to know everyone fails at some point, even Zach Galifianakis.