Whatever Happened To Alfalfa From The Little Rascals?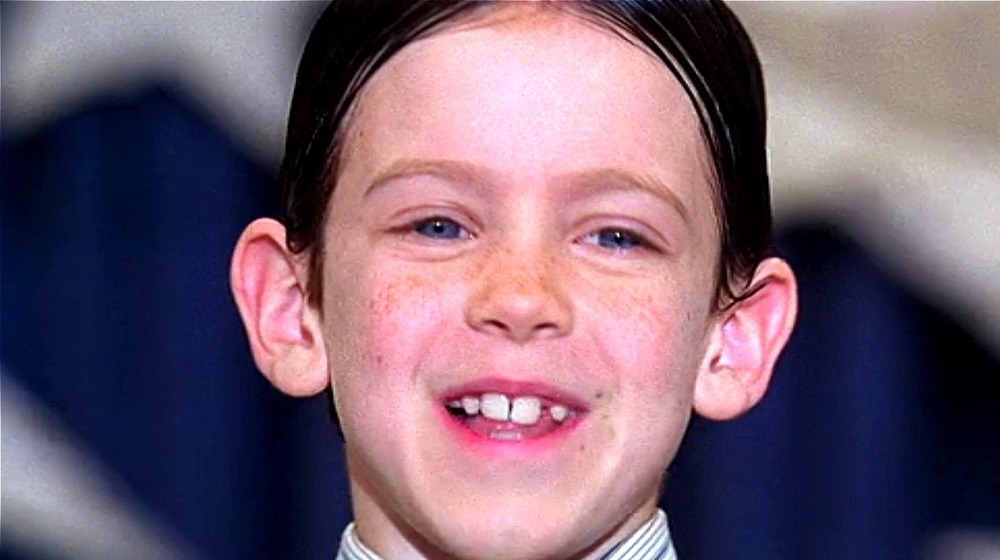 Universal Pictures
One of the most iconic films of the 1990s is the 1994 family comedy The Little Rascals. Based on the "Our Gang" series of comedy shorts from the '30s and '40s (via the Chicago Tribune), the film looks at what happens when a group of young boys feels their world is threatened by one of them developing a crush on a girl.
The lovesick friend is Alfalfa, the tallest and one of the oldest of the bunch. Sporting suspenders, a bowtie, and a cowlick that refuses to be tamed, he's a sensitive, adorkable boy desperate to win the affection of a girl named Darla. This doesn't sit well with his friends, as it's against the rules of their "He-Man Woman Haters Club." So, while Alfalfa tries to woo Darla while competing with another, more sophisticated boy named Waldo, Alfalfa's friends make it harder on him by sabotaging him.
The hijinks and potent charisma of the young cast made the film an indelible delight, delivering an array of unforgettable scenes and lines, such as Buckwheat singing about having a dollar. Furthermore, Alfalfa's endless determination and earnestness made him a worthy hero.
But despite the film's permanence in pop culture memory, none of the actors ever quite became household names and it's rare to see the movie aired casually on networks. That has left many people asking about what happened to the cast. A few years ago, we checked out what most of the cast has been up to, and earlier this year, we took a deeper look at the path of one of the actors – the boy who played the deep-voiced Froggy. But what exactly happened to Bug Hall, the actor who played Alfalfa?
Bug Hall remained busy after The Little Rascals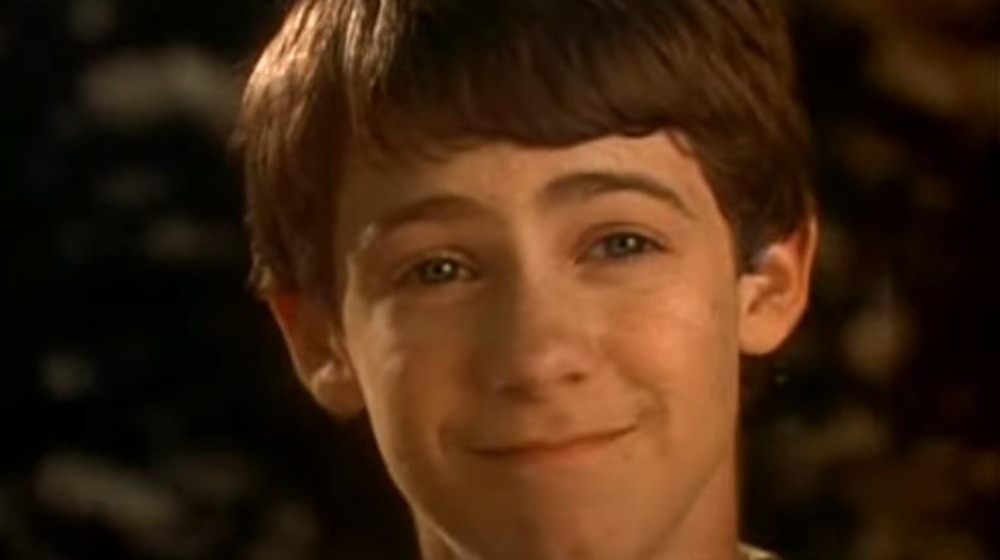 Trimark Pictures
The actor who, at age 9, brought Alfalfa to life is Bug Hall. The Little Rascals was his first role, according to IMDb, but he still helped earn the ensemble cast the Young Artist Award for Best Performance by a Youth Ensemble in a Motion Picture.
Alfalfa — in all his Darla love song-singing, bubble-blowing glory — remains Hall's most iconic role, but he's built a diverse and consistent resume ever since. After The Little Rascals, he appeared in a mix of films, made-for-TV movies, and TV shows. His early feature films include the 1996 comedy The Stupids and the 2000 dramedy Skipped Parts, starring Drew Barrymore, Jennifer Jason Leigh, and Mischa Barton.
Hall's roles between those two movies included a part in the 1997 direct-to-video film Honey, We Shrunk Ourselves, and a starring role in the short-lived 1998 sitcom Kelly Kelly. In the early aughts, he began to grow into teen crush-worthy status, and he played the boy-next-door-type love interest to Lindsay Lohan's character in the 2002 Disney Channel movie Get a Clue. 
Hall completely left childhood behind seven years later, starring in the 2009 direct-to-video movie American Pie Presents: The Book of Love, the fourth film in the American Pie franchise. Besides that, most of Hall's work throughout the last two decades has included brief appearances in television shows, including Charmed, Cold Case, 90210, Masters of Sex, Castle, and the 2016 miniseries Harley and the Davidsons. Amid such work, though, Hall made a cameo in the 2014 direct-to-video The Little Rascals sequel, The Little Rascals Save the Day.
Most recently, Hall starred in the 2020 dramedy This is the Year, a feature film produced by Selena Gomez and directed by her former Disney Channel co-star David Henrie. Hall also served as a writer and associate producer for the film.
He may not be winning Oscars, but Hall certainly has managed to stay in the industry, and that's not easy for child stars. Young actors have also often had a hard time avoiding scandal, and while Hall hasn't spiraled that badly, he recently spoke about his difficult life experiences.
Bug Hall recently addressed his personal life on YouTube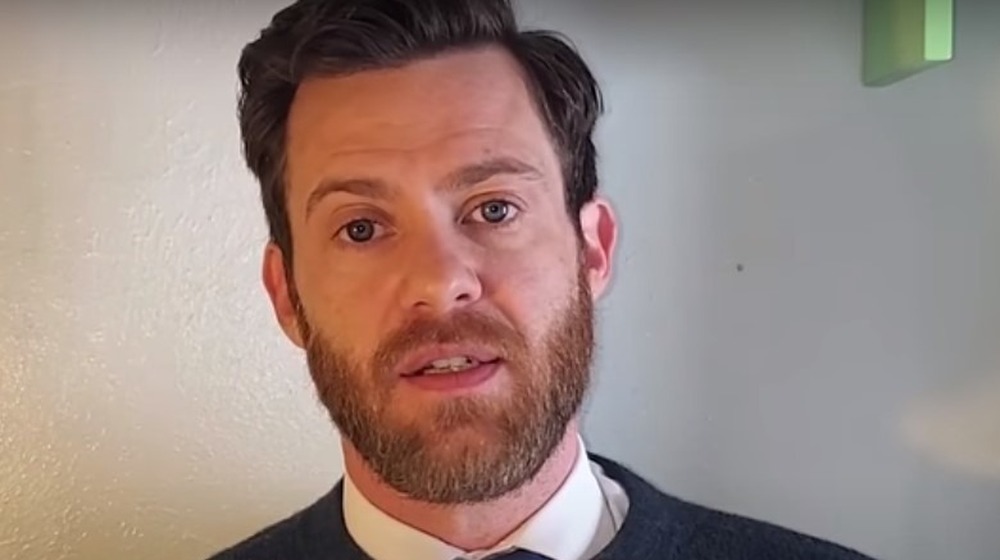 Bug Hall
There's at least one form of wound Hall admitted to inflicting upon himself — he's posted on social media about having many motorcycle accidents, seemingly nonchalant and almost proud of them. Then there's the damaging situation he experienced that's of a different nature: last June, Hall was arrested for allegedly huffing air duster cans, as written by The Hollywood Reporter at the time.
The now-36-year-old actor was arrested in Texas after police responded to his hotel room for a report of a possible overdose. He was arrested on a misdemeanor charge and assigned a $1,500 bail. Hall did not comment on the arrest to the media at the time. He did, however, post a YouTube video in October 2020 where he partly addressed what happened. However, in the clip, his only comment on the incident was a joke about TMZ's headlines.
Instead, the upload focused on two other difficult subjects: experiencing sexual abuse as a child (both personal and through the industry) and religion and politics in Hollywood. His story about being abused is heartbreaking and absolutely begs sympathy. The other subject, though, stirs up controversy, as he implies Hollywood shuns those who are vocal about their Catholic faith and have certain views on issues like abortion and gay marriage. Like the video, Hall's Twitter feed is filled with heavy-handed, arguably controversial remarks about religion and culture, but the clip got mostly positive feedback and no buzzy backlash came of it. Interestingly, Hall captioned the video "Bug Hall describes why he's leaving Hollywood," but according to IMDb, he's slated to appear in a future film called The Long Run. So, it's unclear whether or not Hall, who's now a husband and father, is really done with acting.
One thing is certain — with Hall's video, we know more than ever about the prolific actor that we first met as Alfalfa in The Little Rascals.