Where Is The Cast Of The Little Rascals Now?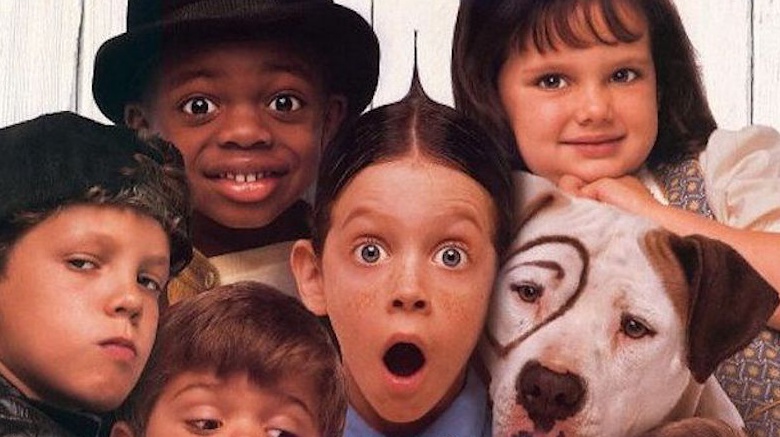 In 1994, the feature-length The Little Rascals hit theaters. A faithful revival of the classic Our Gang shorts, the movie version wasn't a huge box office hit, but became a favorite among millennials due to frequent airings on cable TV. It's a sweet, low-key outing from director Penelope Spheeris, who also directed Wayne's World and The Decline of Western Civilization trilogy. But it's truly a standout because of its huge cast of delightful child actors. Here's what they look like today, and what they've been up to since The Little Rascals was released. 
Travis Tedford (Spanky)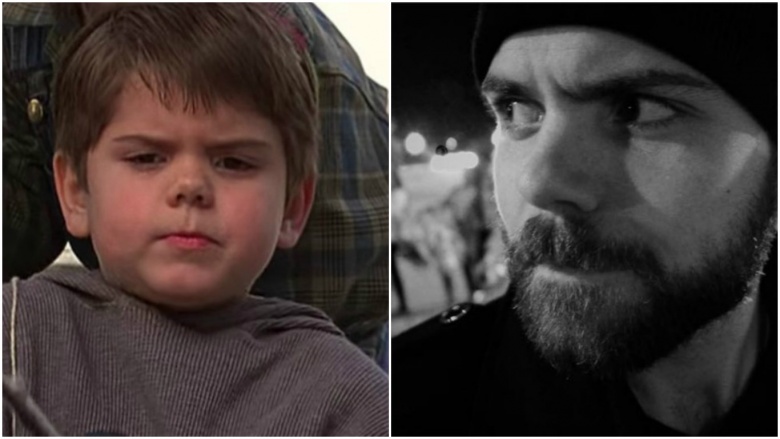 YouTube, Instagram
Previously seen as a tiny pitchman in ads for Welch's grape juice, Tedford played Spanky, leader of the Little Rascals as well as the He-Man Woman-Haters Club. After appearing in a few forgettable movies like Slappy and the Stinkers and The Thirteenth Floor, Tedford decided he didn't really want to pursue acting as an adult. He moved back to his home state of Texas in 2002, and now works in marketing for a large credit union.
Bug Hall (Alfalfa)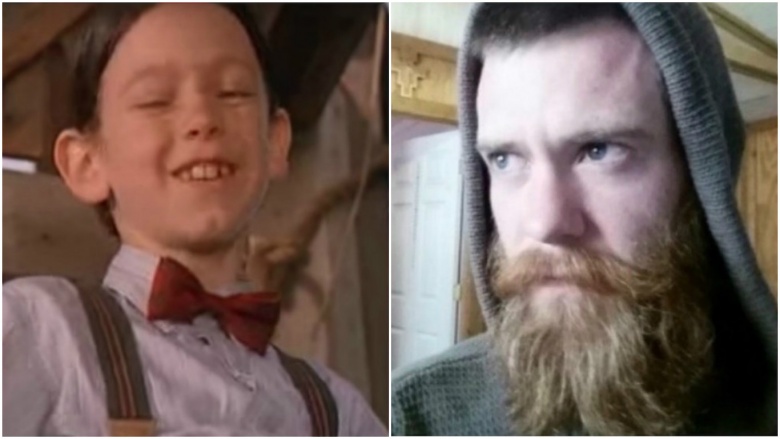 YouTube, Instagram
The actor born Brandon (but nicknamed Bug by his parents) followed up his role as the lovelorn Alfalfa with appearances in The Big Screen, the aptly titled Tom Arnold movie The Stupids, and as Eddie Munster in a Munsters TV movie. Hall has continued to work steadily in more recent years, with appearances on TV shows like Castle, CSI Miami, and Criminal Minds. In the 2014 direct-to-DVD The Little Rascals Save the Day, he has a cameo as an ice cream man.
Ross Bagley (Buckwheat)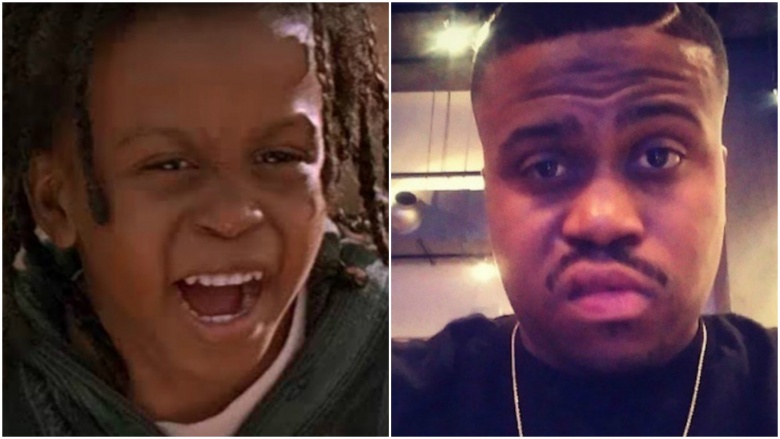 YouTube, Instagram
Bagley had the highest-profile post-Little Rascals acting career of the whole cast: He co-starred as Nicky, the precocious little kid during the last two seasons of The Fresh Prince of Bel Air, back when aging sitcoms routinely brought in cute tykes to boost sagging ratings. He co-starred with Will Smith once more in Independence Day. Bagley later took a break from acting, and recently earned his degree in film studies from California State University Northridge.
Brittany Ashton Holmes (Darla)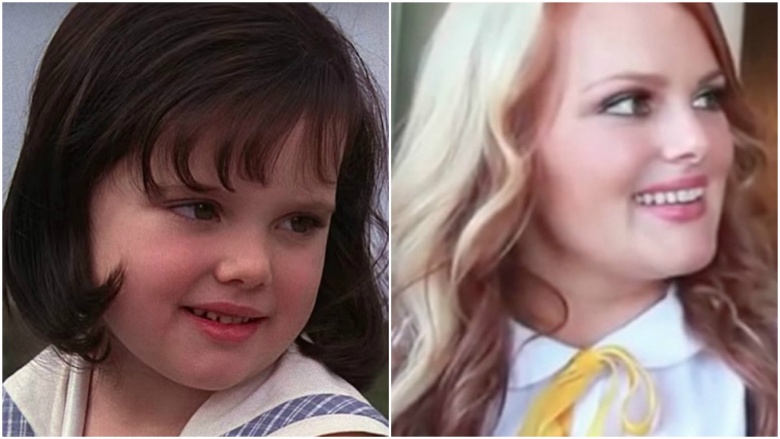 YouTube
Holmes charmed Alfalfa—and audiences—as Darla, the object of the spiky-haired one's affections and the derision of the He-Man Woman-Haters Club. It was Holmes' first-ever role, and has remained her most prominent (if you don't count "Girl on Boat" in Humanoids from the Deep and "Cynthia Coates" in Death Benefit). The actress retired from movies and TV in 1996 (at the ripe old age of seven), and at last report was pursuing a degree in political science.
Blake McIver Ewing (Waldo)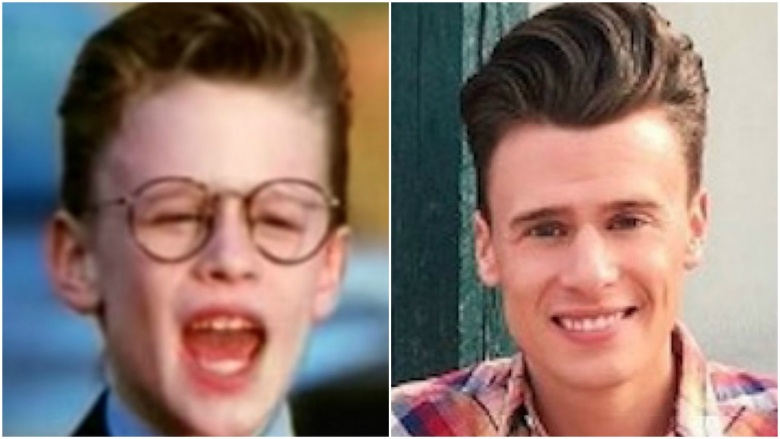 YouTube, Instagram
Waldo was the new kid in town, a real Richie Rich-looking piece of work. Indeed, Waldo was the son of a wealthy oil baron (portrayed by Donald Trump). He gets caught up in a love triangle with Darla and Alfalfa, and is the de facto villain of the movie. After The Little Rascals, Ewing provided the voice of dorky Eugene on Hey Arnold! and hosted the Bravo show The People's Couch. He's also worked extensively with the It Gets Better project, starred in multiple Los Angeles theater productions, and funded the recording of an album by working as a go-go dancer. Perhaps most importantly, Ewing opted to keep Waldo's amazing hair into adulthood.
Kevin Jamal Woods (Stymie)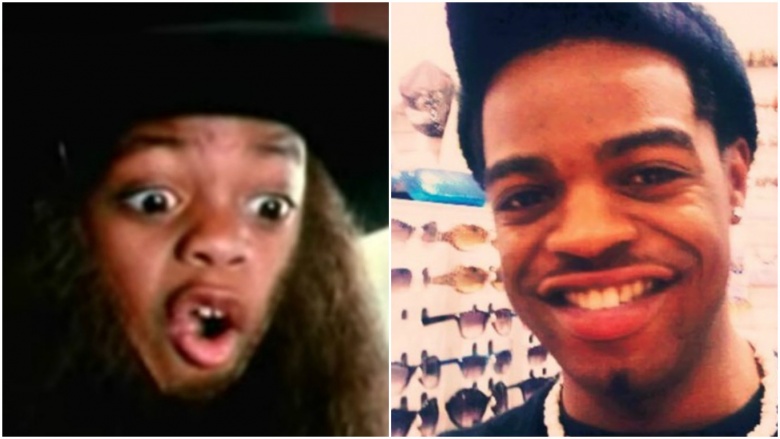 YouTube, Facebook
The erstwhile Stymie continued to act sporadically throughout childhood. In fact, Woods appeared in two quite '90s-tastic things: He voiced one of the puppies in Babe, and guest-starred on an episode of Walker, Texas Ranger. These days, he's an audio engineer, music producer, and works in marketing in Texas.
Zachary Mabry (Porky)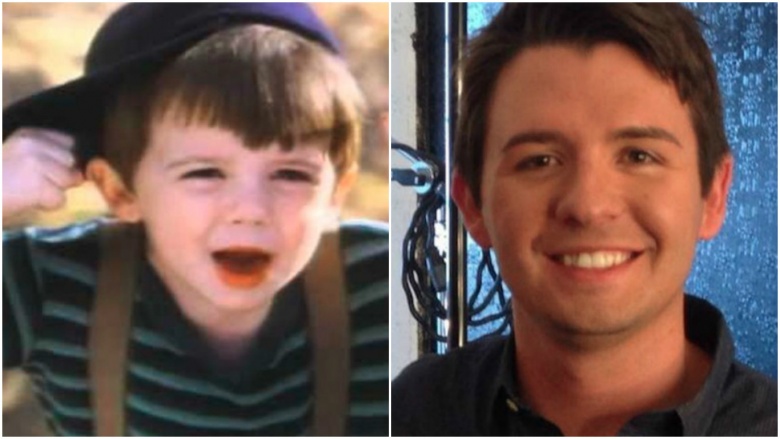 Mabry stole a lot of scenes as Porky, Spanky's little brother and devoted assistant. It's the only acting he ever did, and he's now a public sector accountant in the Dallas area.
Sam Saletta (Butch)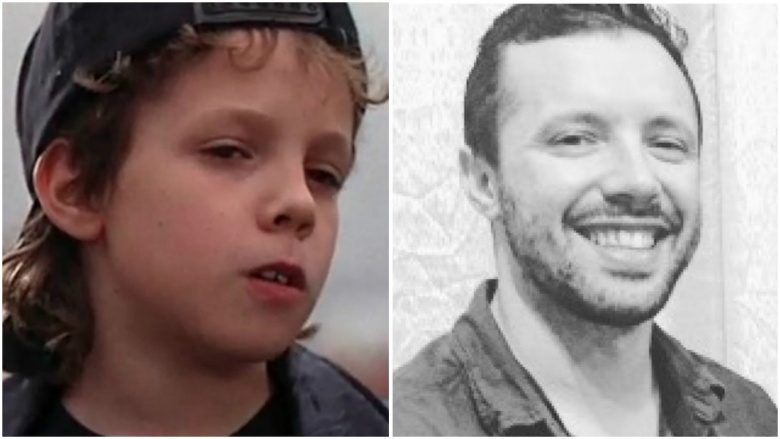 YouTube, Instagram
If there's going to be a bunch of kids getting into crazy adventures, it's only natural that a bully will show up to bug 'em. Since playing Butch in The Little Rascals, Sam Saletta hasn't acted in the flesh much, but he's done a lot of voice work, particularly for Recess, Rocket Power, and the video game Call of Duty: Black Ops. He's also a singer-songwriter, and played in a band called Jubala.
Petey the Dog (Petey the Dog)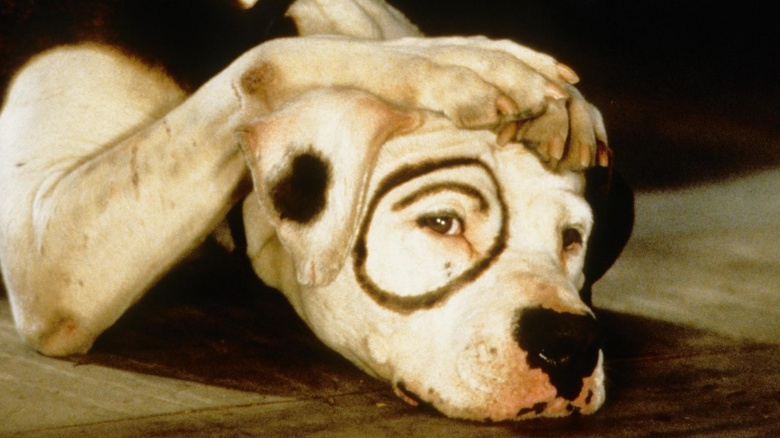 His last on-screen credit comes from a documentary series called American Dog, from 2012. And considering that The Little Rascals was released more than 20 years ago, it's safe to say Petey has since been, uh, sent to a nice farm upstate where he can run and play all day.