You'll Barely Recognize Froggy From Little Rascals Now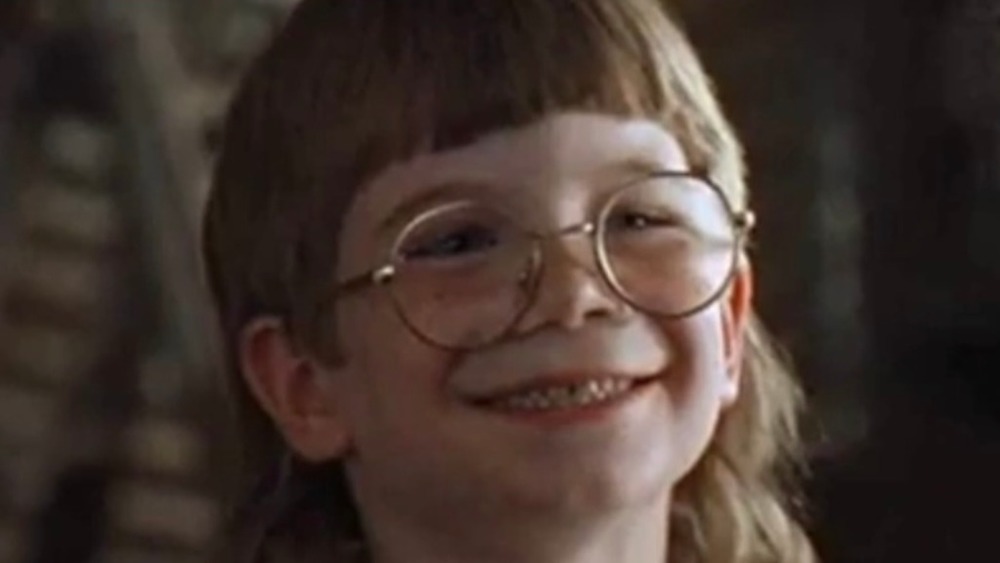 Universal Pictures
Remembering a simpler time is as easy as watching 1994's The Little Rascals, a film that itself is remembering a simpler time. 
The movie was eight-year-old Jordan Warkol's big break, and if you've seen it, you probably remember him as Froggy, the bespectacled young man who always sounded like he had a frog in his throat. The character is a holdover from Our Gang, the original Rascals — created by Hal Roach in 1922 — and though the O.G. Froggy has a tragic backstory, Warkol appears to have enjoyed his time as a Rascal. Which is good, because if his social media is any indication, he is still approached about the character fairly regularly as a 30-something. (His Twitter bio reads, "Im that guy who played Froggy in The Little Rascals...but im older now, and my voice is less creepy.")
Funnily enough, it wasn't even Warkol's voice in the film. According to Vulture, 1994's Froggy may have been played by Warkol, but he was voiced by E.G. Daily, one of the best known voice actors in the biz. Warkol would go on to do a few voices himself (most notably in the movie A Bug's Life, and in TV's Hey Arnold) before switching lanes professionally, but Daily's voice is still going strong in films today.
What Jordan Warkol is up to today
The Rascals have scattered since the He-Man-Woman-Haters disbanded (not a very trendy club name in 2021, obviously), and very few of them stayed in show business. They'd pop up with the occasional social media spotlight over the years; like when Bug Hall, who played Alfalfa, made lumberjack-lovers swoon with his grizzly beard in 2015 (via ABC News). 
But 22 Vision, a former production company based in L.A., reunited the Rascals for a throwback photoshoot in 2014, to mark the 20th anniversary of the movie. In the video, Warkol calls the shoot "the most fun thing I've done in years," as he stands alongside co-star Kevin Jamal Woods, who played Stymie in the film. The whole cast showed up to the shoot to play dress-up, recreate scenes from the film, and reminisce about behind-the-scenes goofs. And Warkol wasn't the only one having a ball: "Everybody still has that core rascal, you know, inside of them," laughs Brittany Ashton Holmes, who played Darla.
These days, according to The Things, Warkol is a professional poker player, and seems to embrace the raspy role that made him famous. "This role definitely took my life in a crazy direction," he says in an Instagram post marking the film's 25th anniversary. "Now it's cool looking back and being able to say I was a part of it, very thankful, and all I can ask for is a few Azoogas!!"