Get Your First Look At Alaqua Cox's Echo From The Set Of Marvel's Hawkeye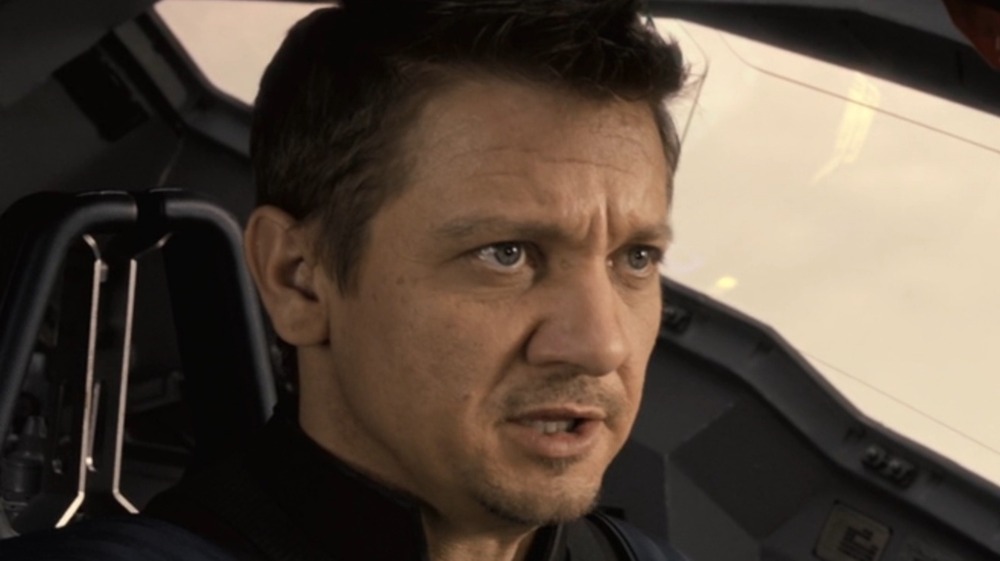 Marvel Studios
Given how Marvel's buddy action miniseries The Falcon and the Winter Soldier has proven that their Disney+ shows are still hitting the mark after the strange and captivating WandaVision, Marvel is set to dominate our screens all year. Next up is Loki, and then finally, finally, Hawkeye gets his time to shine in his very own series.
Hawkeye is already shaping up to have an interesting cast of characters outside of lead Clint Barton (Jeremy Renner): He's joined by his apprentice Kate Bishop (Hailee Steinfeld) and Black Widow's successor Yelena Belova (Florence Pugh), who we'll meet in the once-more-delayed Black Widow. But one of the more exciting new entries to the MCU via Hawkeye is Maya Lopez aka Echo, played by Alaqua Cox, in her first credited on-screen role. Before we'd even seen her, Marvel announced that she's getting a spinoff show. But new set photos offer a glimpse at what fans can expect of newcomer Echo.
Echo's riding in on a motorcycle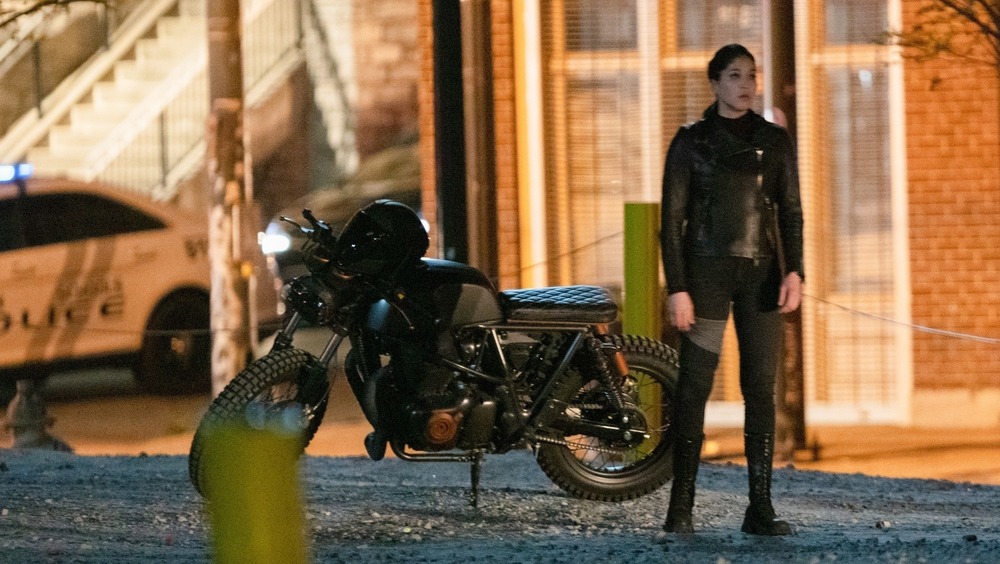 Backgrid
We've already seen some awesome set photos of Hailee Steinfeld's Kate Bishop, but now Echo's coming in on her motorcycle to make fans swoon. For those who don't know, Echo is a deaf Native American with the ability to completely mimic, or echo, anyone's movements. While it's great for picking up new instruments, it's especially effective in making her a skilled fighter. In fact, in the comics, she is the first person to use the name Ronin — Hawkeye's darker alter-ego that appears in Avengers: Endgame.
In the comics, Echo is often wearing all black, so the new pictures clearly reflect that style. However, they're so far missing the signature white handprint across her face that's in memory of her late father. Of course, Marvel will change up her backstory to suit the MCU, so it'll be interesting to see how she fits into Hawkeye.