Why Netflix's New Streaming Deal With Sony Is So Important
Sony Pictures Releasing
The COVID-19 pandemic has accelerated the process of movie studios putting more and more of their chips on streaming, with Disney, Warner, and NBCUniversal, among others, launching streaming platforms of their own to host their content and compete with the likes of Netflix and Amazon Prime Video. One major exception to this phenomenon so far had been Sony Pictures Entertainment, which not only lacked an exclusive homegrown platform but didn't even have a fixed streaming pipeline for its theatrical releases — the studio's standing pay-TV deal was still the one it made with premium cable network Starz back in 2006.
Now, according to The Hollywood Reporter, Sony movies will officially have a place to call home in the streaming world. Starting in 2022, Sony Pictures theatrical releases will be on Netflix for an exclusive 18-month window after concluding their theatrical and home entertainment runs. Additionally, Netflix will have first-look rights to any straight-to-streaming Sony productions and will help finance some of the latter company's future projects. And, following a similar content deal made with Sony Pictures Animation in 2014, Netflix will be able to license a "select" number of already-released films from Sony's library.
This agreement replaces the previous Starz deal to become not only Sony's primary pay-TV release model but also the studio's de-facto competitive strategy in the ongoing streaming wars. Instead of incurring the cost and risk of setting up its own service, Sony will benefit from Netflix's established viewership. Meanwhile, Netflix gets to boost its catalog with a wealth of exclusive franchise tentpoles, as well as old classics from the Sony vault, which includes one of the greatest treasure troves of Hollywood in the extensive Columbia Pictures filmography.
But what upcoming Sony blockbusters can we expect to see on Netflix going forward? To give a short answer: yep, those ones.
Future Spider-Man movies and more are going exclusively to Netflix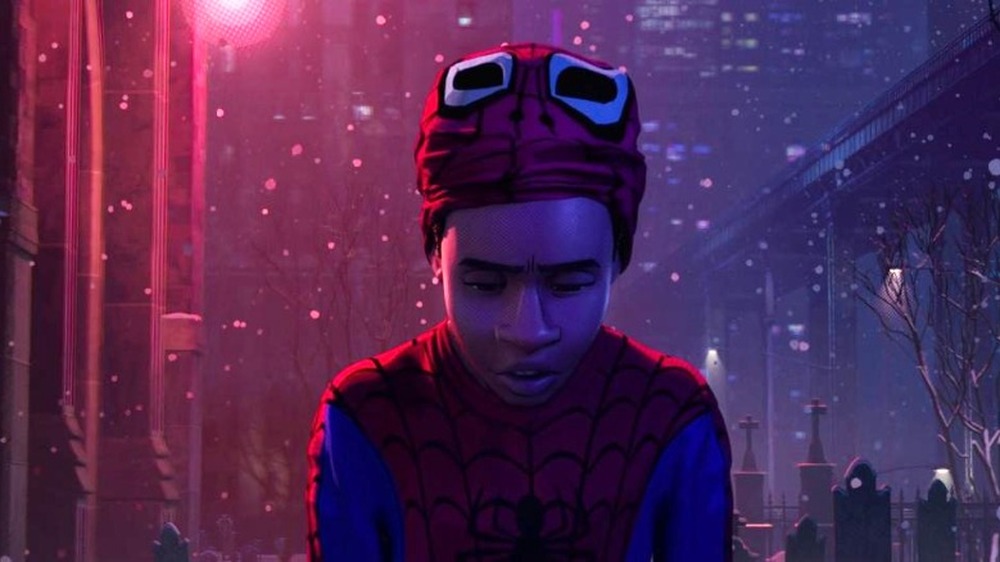 Sony Pictures Releasing
The Sony/Netflix deal only takes effect next year, so 2021's Spider-Man: No Way Home is exempt from it, as are highly-anticipated titles like Venom: Let There Be Carnage, Cinderella, and Ghostbusters: Afterlife. The Netflix era of Sony Pictures is expected to kick off with Marvel's Venom spin-off Morbius in January 2022, and then continue on with the Tom Holland-starring Uncharted adaptation and as-yet-undated projects like star-studded action thriller Bullet Train.
However, Deadline reports that the deal is expected to remain in effect for at least four years. This means that in addition to the past Sony tentpoles Netflix is likely to license, any upcoming entries in ongoing Sony franchises will almost certainly be covered by the deal, including the post-No Way Home adventures of everyone's favorite friendly neighborhood superhero. The untitled sequel to the animated hit Spider-Man: Into the Spider-Verse, for one, is currently scheduled for a 2022 release, which means you're going to need a Netflix subscription to stream it. And, if a fourth Tom Holland Spidey movie does eventually roll around, you can expect to see it on Netflix, too.
At least three major Sony sequels — Bad Boys 4, Bloodshot 2, and Jumanji 4 — are currently in development, and thus also likely to fall under the 18-month Netflix window deal. For Netflix, this stockpile of massive blockbusters may come as a saving grace after the loss of multiple calling-card titles to services like Peacock and Disney+. For us, finally, it may mean getting to watch the newest installments in some of our favorite franchises without having to shell out money for yet another streaming service.