This Is What Bettie Jo Elmore From My 600-Lb Life Has Been Up To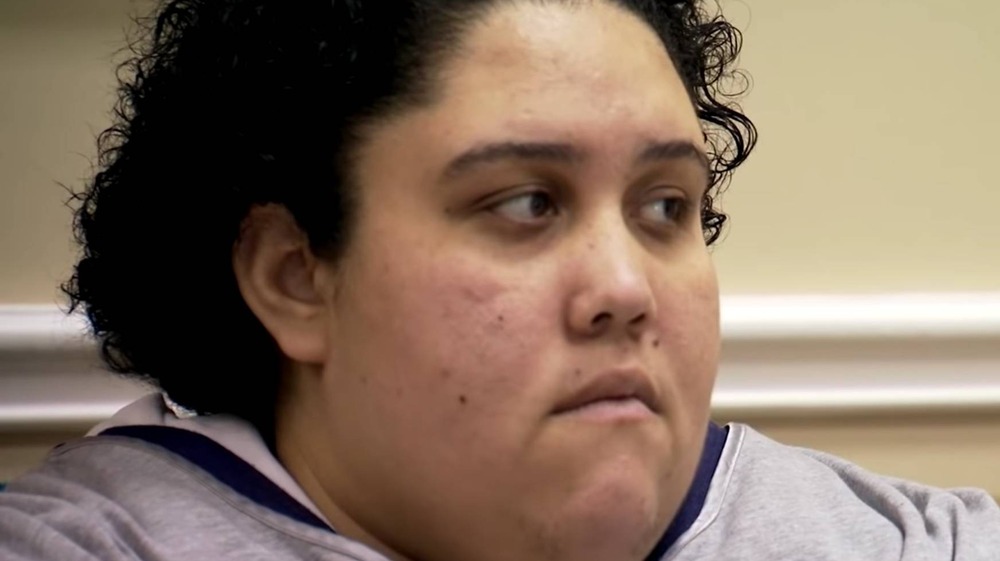 TLC
When it comes to the people featured on My 600-Lb Life, it's not merely a matter of getting them to stick with a diet and exercising more. Oftentimes, there are deep-rooted psychological issues at play that seriously hamper a person's ability to get healthy. That was on full display during the season 3 episode featuring Bettie Jo Elmore of Potosi, Missouri. At just 24 years old, her weight had ballooned to up to 654 pounds. Not only did Dr. Now tell her what she needed to do in order to lose weight prior to receiving surgery, but he also recommended that she and her husband, Josh Elmore, attend therapy to discuss some of their issues. 
Later in the episode, the couple meets with a therapist where Bettie Jo talks about some of the trauma in her past, and Josh reveals he worries that if she loses a lot of weight, she will leave him. It's a difficult conversation to hear, but it's something the two needed to have. Bettie Jo Elmore ended the episode at 498 pounds for a total weight loss of 156 pounds, and while things haven't always been easygoing since then, the couple has gone through one major change that seems to have brought them closer together. 
Bettie Jo and Josh Elmore are still a couple and have a son together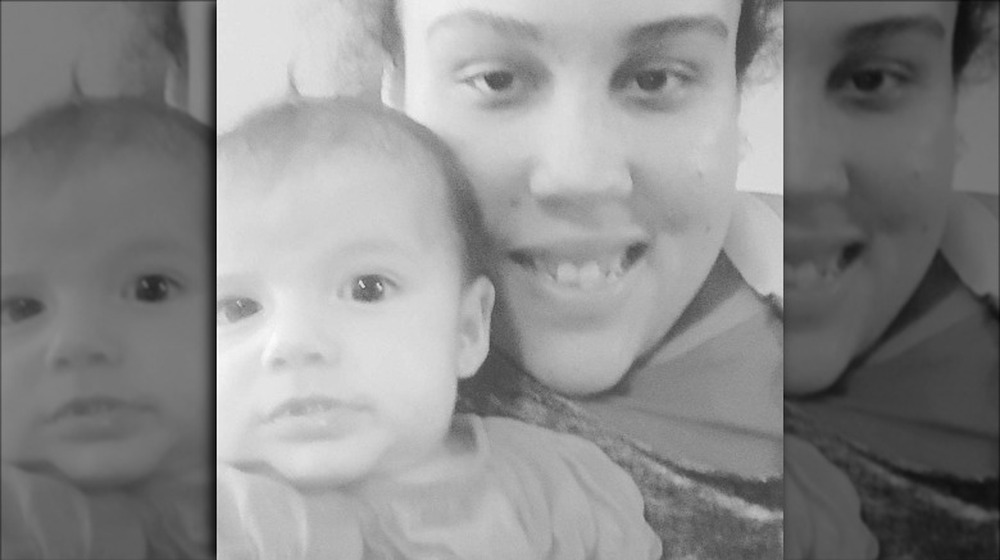 bettiejosue/Instagram
Anyone who follows Bettie Jo Elmore on social media knows that she and her husband had some great news shortly after her episode aired. On August 19, 2016, she took to Twitter and Instagram to let her followers know that she had given birth to a healthy baby boy, whom she named Preston. People were quick to send their congratulations, but some time after that, the public learned the pregnancy wasn't such a walk in the park. 
When she appeared on an episode of My 600-Lb Life: Where Are They Now?, she revealed a health complication that occurred in tandem with her pregnancy. "After doing a CT scan, they noticed a large mass on my spine," she said, via People. "Because I'm pregnant, the bigger the baby gets, the more he presses on the bone mass on my spine." While it was a frightening revelation, everything turned out okay in the end with Preston Elmore coming into the world and the mass finally being removed. 
Since that time, she's kept a low profile, mostly posting on Instagram to keep people in the loop with updates about her progress in feeling healthy. Earlier in 2021, she shared a post about how she and her husband had celebrated their 10th wedding anniversary, and while she often discusses how she has a long way to go to attain her weight loss goals, it appears as though she's happy with what she has at the moment. As of now, Bettie Jo Elmore has joined the exclusive club of My 600-Lb Life stars who had kids after appearing on the show, alongside Brandi Drier and Sarah Neeley.