Who's The Basketball Player In The Wendy's March Madness Commercial?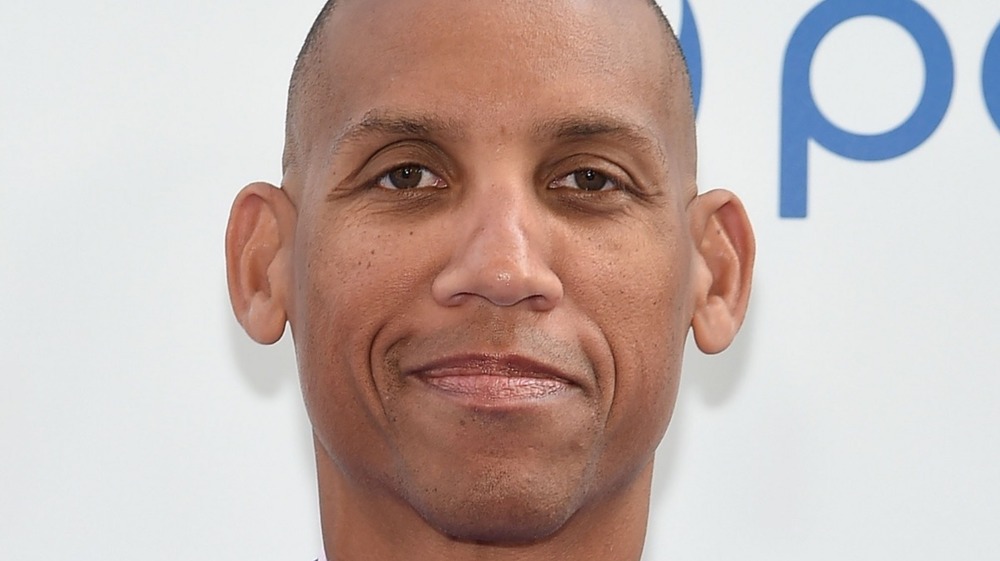 Jamie McCarthy/Getty Images
The 2021 NCAA Men's Basketball Tournament is just days away, with the First Four games scheduled for Thursday, March 18, 2021. When this year's tournament tips off, it will be the first time fans have seen playoff college basketball in almost two years. The 2020 tournament was canceled on March 12 last year, making it one of the first major sporting events to be canceled due to the COVID-19 pandemic.
Now that the tourney is almost here, fans can once again think about the big questions: Will the top seeds sleepwalk through the bracket? Will there be a Cinderella story? Which players will choke? Which players will become the next household name? Will Dick Vitale yell a lot? But honestly, the answers to all of those questions are less important than the fact the tournament is happening at all. March Madness is back, baby! 
Another sign that things are getting back to normal is that commercials featuring basketball players are back, too. There's a new March Madness Wendy's commercial making the rounds this year, and it's about a certain basketball legend moving into a Wendy's during March Madness to take advantage of the restaurant's new breakfast menu. Many basketball fans probably recognize him, but even longtime roundball fanatics might not remember everything he accomplished. 
Meet the guy who was Steph Curry before Steph Curry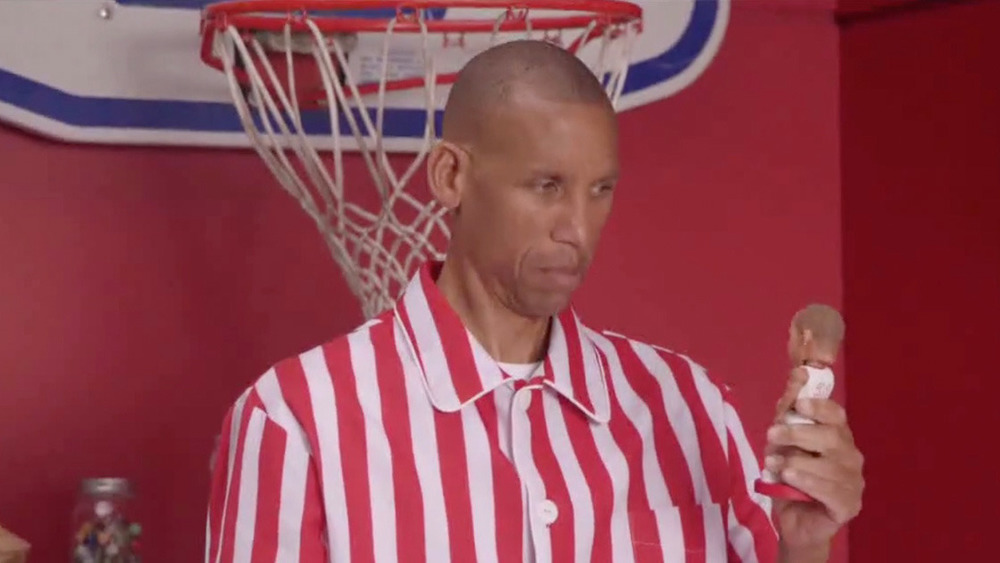 Wendy's
It's Reggie Miller! Today, Miller is regularly compared to Golden State Warriors superstar Steph Curry. Just like Curry, Miller was a sharpshooting specialist who also had a strong overall game. But unlike Curry, Miller played most of his college basketball career without a three-point line. It was instituted in 1986, Miller's senior year.
Reggie Miller had an excellent college basketball career anyway. He's one of only eight players to have his number retired by the legendary UCLA men's basketball program, although he's the only one of those who didn't win an NCAA championship. (The Bruins did win the NIT championship Miller in 1984-85.)
Miller made an arguably even bigger mark on professional basketball. After he was drafted by the Indiana Pacers 11th overall in 1987, he became one of the NBA's biggest stars until his retirement in 2005. The Pacers were never quite able to get him enough help to win a championship, but Miller's teams were often a thorn in the side for other NBA powerhouses from the '90s, like the New York Knicks, Kobe Bryant's Lakers, and Michael Jordan's Bulls. He was inducted into the Hall of Fame in 2012. 
Since his retirement, he's worked as a basketball analyst for TNT, and he's covered March Madness since 2011 — although he won't be covering this year's tournament, according to The Spun. That leaves him plenty of time to sell Wendy's breakfast food.