Would Michelle Monaghan Ever Join The MCU? Here's What She Has To Say - Exclusive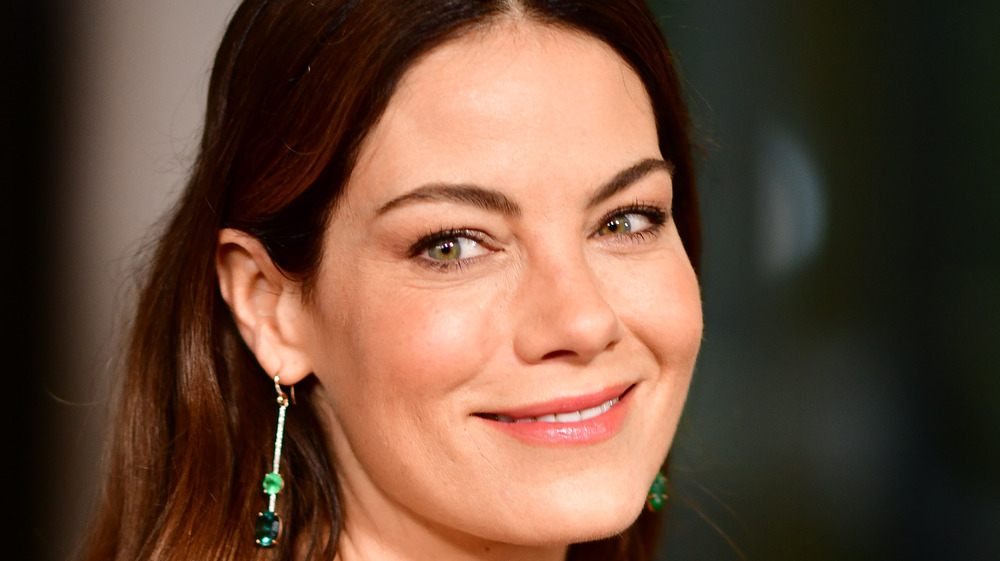 James Devaney/Getty Images
Acclaimed actor Michelle Monaghan has done her share of action films — including a film with an actor who would become the biggest star of the Marvel Cinematic Universe — so it shouldn't be a big surprise that she would seriously consider hopping aboard the MCU should the opportunity ever present itself.
Following her breakthrough role in 2005's Kiss Kiss, Bang Bang, alongside Robert Downey Jr. and Val Kilmer in writer-director Shane Black's dizzying action comedy, Monaghan embarked on a career with an eclectic mix of drama, comedy, sci-fi and action adventure films, including three chapters in the Mission: Impossible series opposite Tom Cruise. And while Monaghan's work included a movie spectacle with the duo who would go on to become the star and creative force behind Iron Man 3, she has yet to actually move on to be in a superhero movie in the live-action realm. Up to this point, her only superhero gig was as the voice of Wonder Woman in DC's 2014 animated action adventure Justice League: War. Michelle Monaghan opened up about the possibility of joining the Marvel Cinematic Universe in an exclusive interview with Looper.
Michelle Monaghan wants to be a part of Marvel's 'rich, colorful world'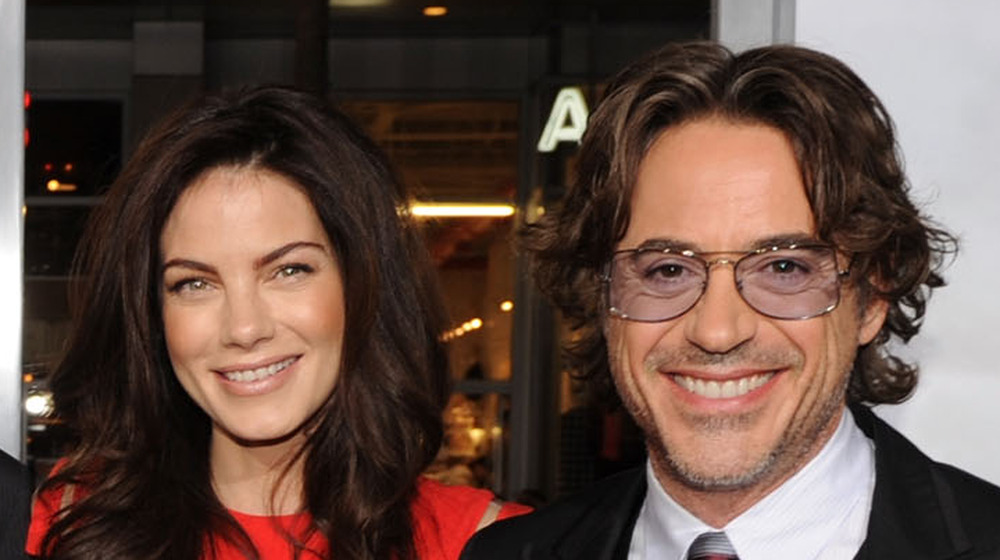 Jason Merritt/term/Getty Images
In an exclusive interview with Looper to talk about her new psychological thriller Every Breath You Take, Michelle Monaghan said she'd "have to think about specifics" about which MCU character she'd like to play, but she's definitely up to playing in the house that Marvel built. "What they're doing is so fantastic right now. It's such a rich, colorful world that they've created. And listen, I'd love to be a part of it," Monaghan revealed to Looper. "They're shooting ... listen, I'm in the right country, that's for sure. I'm currently in Australia, so they're doing a lot of it over here at the moment and yeah, I'd definitely welcome the opportunity."
In Every Breath You Take, Monaghan reunites with her Gone Baby Gone co-star Casey Affleck to play a couple mourning a deep family tragedy, which is complicated by a stranger (Sam Claflin), also suffering from a tragic loss, who has sinister plans to manipulate them and destroy their lives.
Every Breath You Take is playing in select theaters and on video on demand.