Why Nick Daley From Night At The Museum: Secret Of The Tomb Looks So Familiar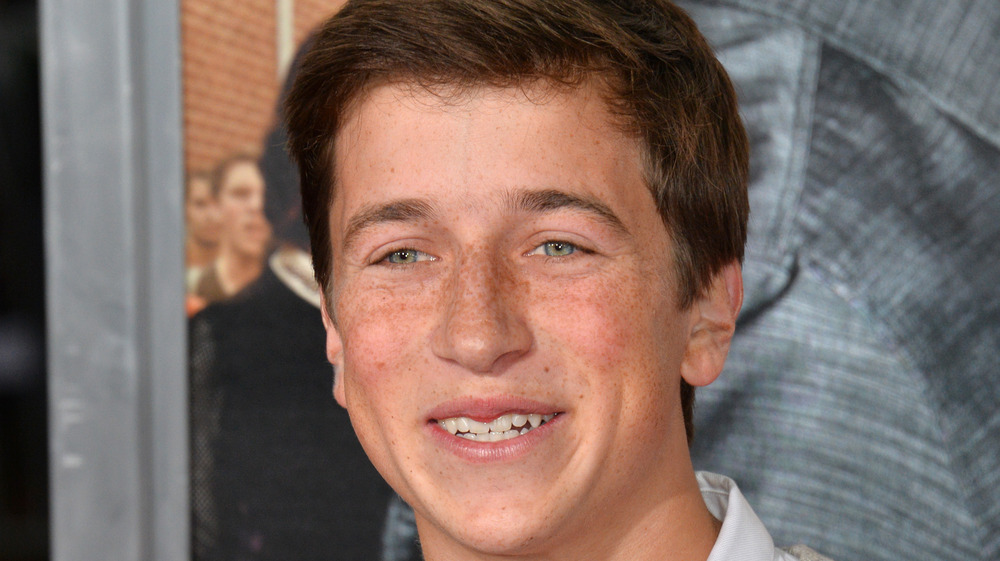 Shutterstock
The Night at the Museum movie franchise is always reliable for some high-concept laughs. The first Night at the Museum premiered in 2006 and established the series' formula: Larry Daley (Ben Stiller) is a night security guard at New York City's Museum of Natural History, where it turns out the exhibits come to life each night. The films also explores the relationship between divorced-dad Larry and his son, Nick. Altogether, the franchise has taken in more than $1.3 billion worldwide.
The third film in the series, 2014's Night at the Museum: Secret of the Tomb, brought the series to The British Museum in London, where Larry has to stop a magical ancient Egyptian tablet from dissolving, which would render the museum exhibits permanently lifeless. Nick also tagged along on the mission — and although the role had been played by Jake Cherry in the first two films, Secret of the Tomb recast Nick with Skyler Gisondo. 
Born in 1996, Gisondo has been working steadily as an actor since 2003. The role of Nick Daley was right in his wheelhouse, as he often plays the "kid" or "little brother" type roles. Here's what else you may know him from.
Gisondo portrayed Bryan Pearson in The Bill Engvall Show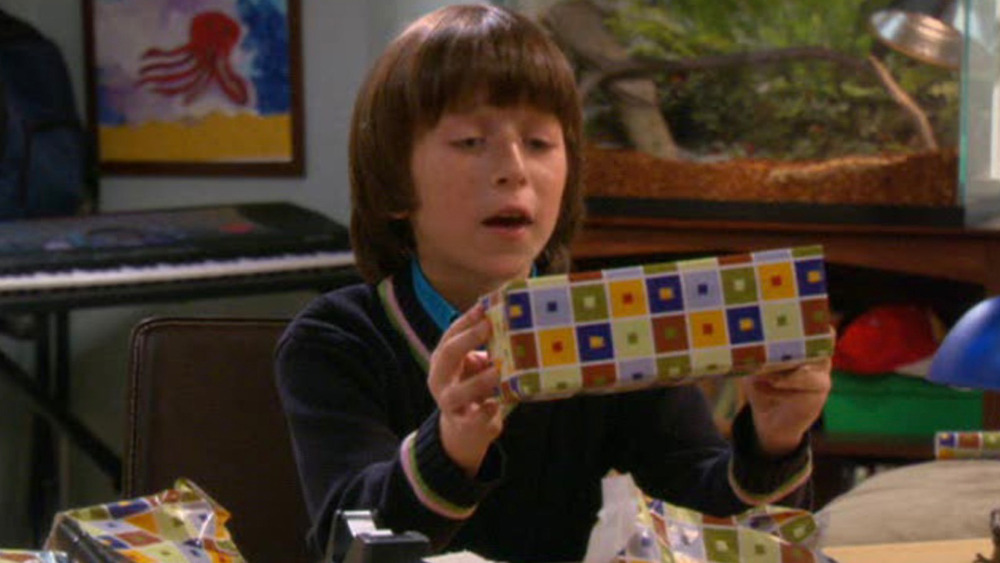 TBS
Before he debuted on The Bill Engvall Show at age 11, Skyler Gisondo had already shown an impressive acting range by landing roles in all kinds of different projects, from big budget comedies (Walk Hard: The Dewey Cox Story) to cable dramas (House M.D., Monk) to sitcoms (Everybody Loves Raymond, Drake & Josh), and even horror (Rob Zombie's Halloween remake.)
But Gisondo's role on The Bill Engvall Show was his first job as a series-regular. He played Bryan Pearson, the Pearsons' youngest son, who was the brainy neat freak that kept the show full of weird antics. He appeared in all of the series' thirty episodes beginning in 2007 and until the shows cancellation in 2009. Landing the role put Gisondo in good company, as The Bill Engvall Show also helped to launch the career of one of his co-stars, Jennifer Lawrence, who played the Pearsons' oldest child, Lauren. 
Gisondo played Howard Stacy in The Amazing Spider-Man franchise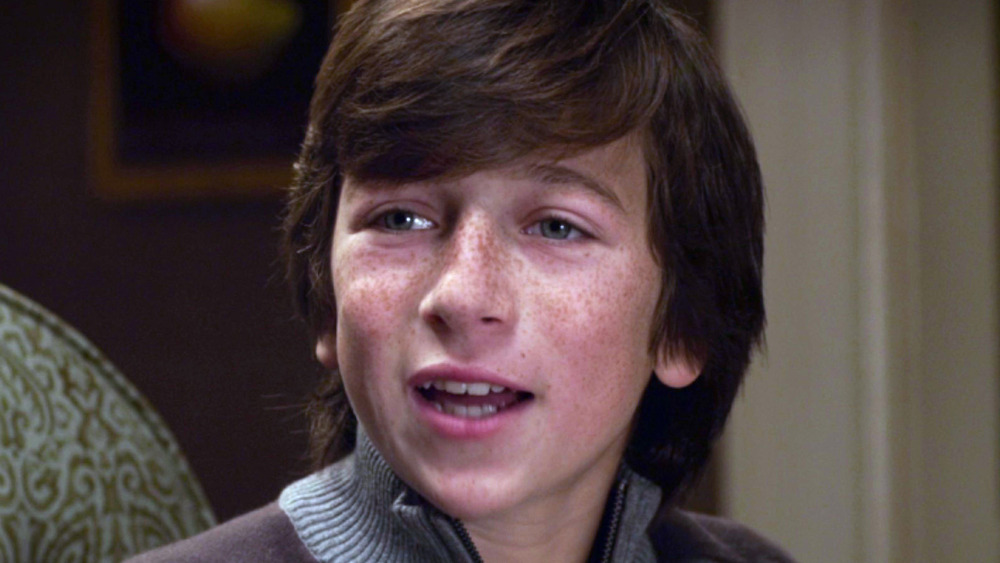 Sony Pictures
Landing a role in an ultra-high budget superhero movie is a dream for just about any actor, so Skyler Gisondo's career took a big step when he was cast in The Amazing Spider-Man and its sequel, The Amazing Spider-Man 2, which were reboots of Sam Raimi's Spider-Man trilogy and starred Andrew Garfield as the masked superhero. 
Gisondo played Howard Stacy, the middle brother of Gwen Stacy, whom Spider-Man fans recognize as Peter Parker's first love. Gisondo was able to use his comedic acting abilities for the role of Howard, who mostly served as comic relief in the movie. However, he also had the chance to tap into portraying grief too, as multiple members of Howard's family end up being collateral damage in Spider-Man's battles — in the first movie, Howard's police captain father, George Stacy, is killed, and is followed by Gwen's death in the second. Growing up is tough enough without your father and sister being murdered by supervillains.
Gisondo acted as James Griswold in Vacation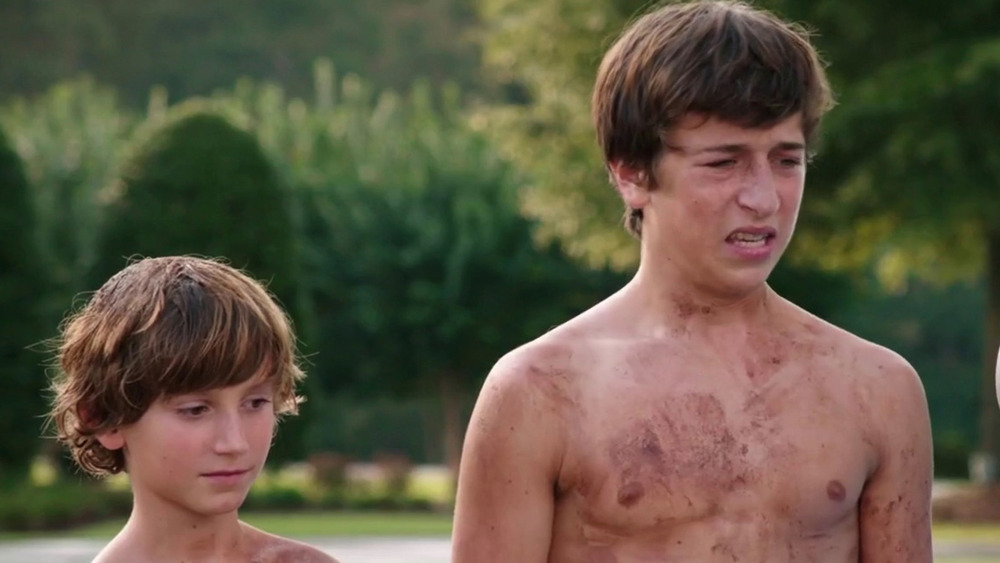 Warner Bros. Pictures
In 2015, Skyler Gisondo was cast in another long-running movie franchise when he landed a role in Vacation. This was a remake of the classic 1983 Chevy Chase comedy, National Lampoon's Vacation, starring Ed Helms as Rusty Griswold, the now-grown son of Clark Griswold (Chase), who was taking his own family on a road trip. Gisondo played James, Rusty and Debbie's (Christina Applegate) older son.
Gisondo had originally been considered for the part when he was 15, but the project changed studios. Two years later he got an opportunity to audition, but he had to juggle that with his "day job" as a summer camp counselor. According to Gisondo, he hadn't seen the original film. But once he familiarized himself with it, he felt that the sequel definitely honored the first Vacation. "What I really loved about the new script was it did a great job of paying homage and incorporating the original while also being something very new—not your dad's Vacation," he told Backstage.
Gisondo was Eric Bemis in The Santa Clarita Diet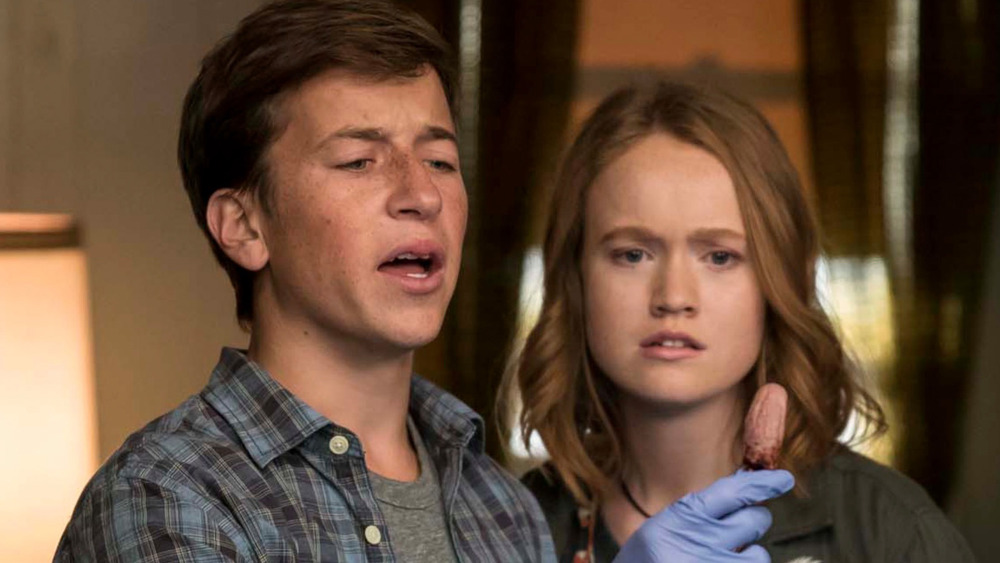 Netflix
Following his work in The Bill Engvall Show, Skyler Gisondo's next series-regular role on a TV show came again in 2017, when he was cast in the dark Netflix horror-comedy, The Santa Clarita Diet. The show starred Drew Barrymore and Timothy Olyphant as Sheila and Joel Hammond, a suburban couple who discover that Sheila is starting to turn into a zombie, which gives her an insatiable hunger for human flesh. 
Gisondo played Eric Bemis, the son of Sheila and Joel's neighbors and love interest for their daughter, Abby (Liv Hewson). It was also Gisondo's first time playing out a "will they/won't they" story arc on a sitcom, which is pretty much a rite of passage for any actor. In an interview with SyFy, he described their relationship by saying that: "I feel like their friendship, they care a lot about each other and their friendship has grown and evolved a lot. They thought for a minute they were towing that line, and then they weren't. I think in my mind they have a secret agreement they'll get married when they're 30. But for now, it always seems like there's too much going on to think about, 'Hey, are we gonna be boyfriend and girlfriend ...' It's more just caring about each other, being good to each other, and seeing what develops organically."
Gisondo also portrayed Gideon Gemstone in The Righteous Gemstones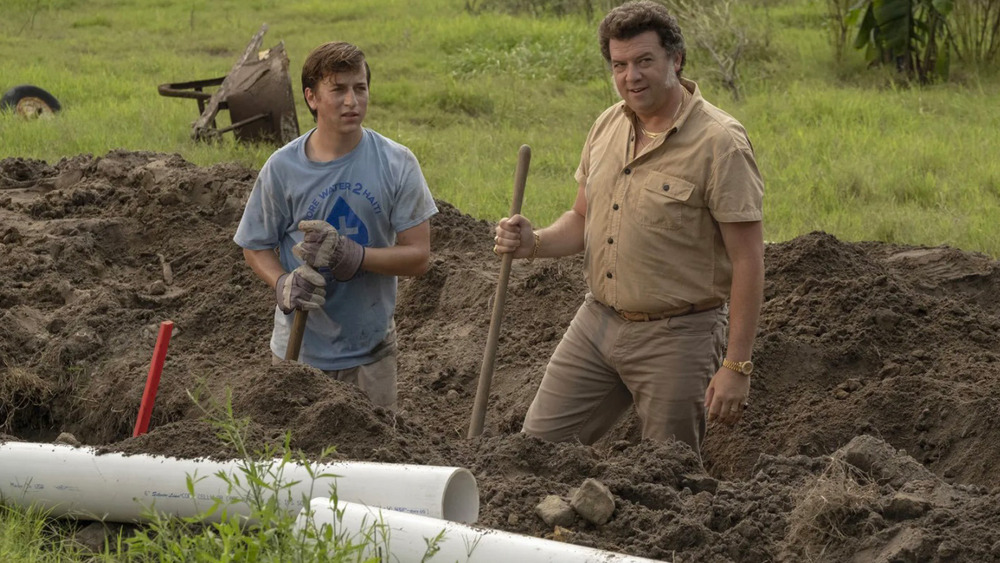 HBO
In 2019, Skyler Gisondo starred in yet another sitcom, HBO's The Righteous Gemstones, about a family of televangelists who outwardly seem like upstanding people, but are actually more corrupt and venal than the average medieval pope. Gisondo plays Gideon Gemstone, the estranged son of main character Jesse Gemstone (Danny McBride). Gideon is the only Gemstone who approaches being a decent person — even though he was willing to blackmail his father. 
Gisondo was 23 when The Righteous Gemstones premiered, and he discussed his future in a December 2019 interview with GQ, saying: "I want to make people laugh, but I also want to do things that have a serious impact on people — that affect the way they think about something or help them in some way.
If Gisondo's career continues on its upward trajectory, no doubt we will be seeing more of the young star for years to come.