What Is Nicky From Night At The Museum Doing Now?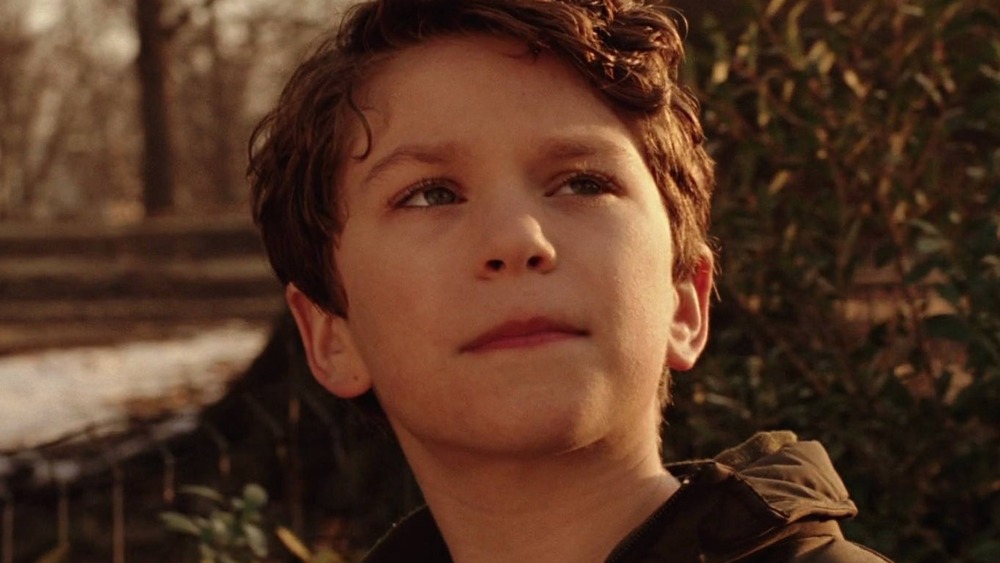 20th Century Studios
Disney's purchase of 20th Century Studios included new ownership of many former Fox properties, placing the future of the Night of the Museum franchise under new management. The movies are among the most successful kids' blockbusters of all time, with a combined gross of $1.35 billion across all three installments (via Box Office Mojo). With that in mind, it's no surprise that a new Night at the Museum is reportedly in the works.
Though the new movie will be animated and go straight to Disney+, we can still hold out hope that it will bring back some of the original cast. The introduction of such prominent actors as Ben Stiller, Amy Adams, Dick Van Dyke, Owen Wilson, Steve Coogan, Ben Kinglsey, and Rami Malek to a young audience was one of the live-action films' biggest triumphs. One actor who is probably not coming back, though, is Jake Cherry, who played hero Larry Daley's son Nicky in the first two movies — he has long aged out of the role by now, and he was recast with Skyler Gisondo in 2014's Night at the Museum: Secret of the Tomb. Even so, Cherry has remained committed to his acting career, but there's a reason you might not have seen him in a while.
Jake Cherry took a break to attend college and stream
Night at the Museum and Night at the Museum: Battle of the Smithsonian were just two credits among a highly active career for Jake Cherry. As a child star, his work included a recurring role on season 3 of Desperate Housewives, episodes of House and Criminal Minds, and as the younger version of protagonist Dave in another big-budget family adventure, Disney's The Sorcerer's Apprentice. However, his last major role was a guest spot on Blue Bloods, all the way back in 2015.
The reason Cherry hasn't done any big projects since is that he's been busy pursuing a degree in screen acting at Chapman University (via nettv4u.com). In fact, the only films he's done in that time are a handful of shorts, including his senior thesis film, shot in early 2019 (via Instagram), an award-winning Jewish-themed drama The Lightning Man, and The Turing Test, a short film from Calamity Ai, a YouTube comedy channel specializing in A.I.-written content.
Following his graduation from Chapman in 2019, Jake Cherry has been devoting himself to a more personal project: He's now a game streamer on Twitch and YouTube, broadcasting games ranging from Among Us to Escape from Tarkov. You can see him live on either platform every few days, as he appears to have become increasingly active since first streaming in September of 2020.