Stranger Things: This Is How Much Money Natalia Dyer Is Actually Worth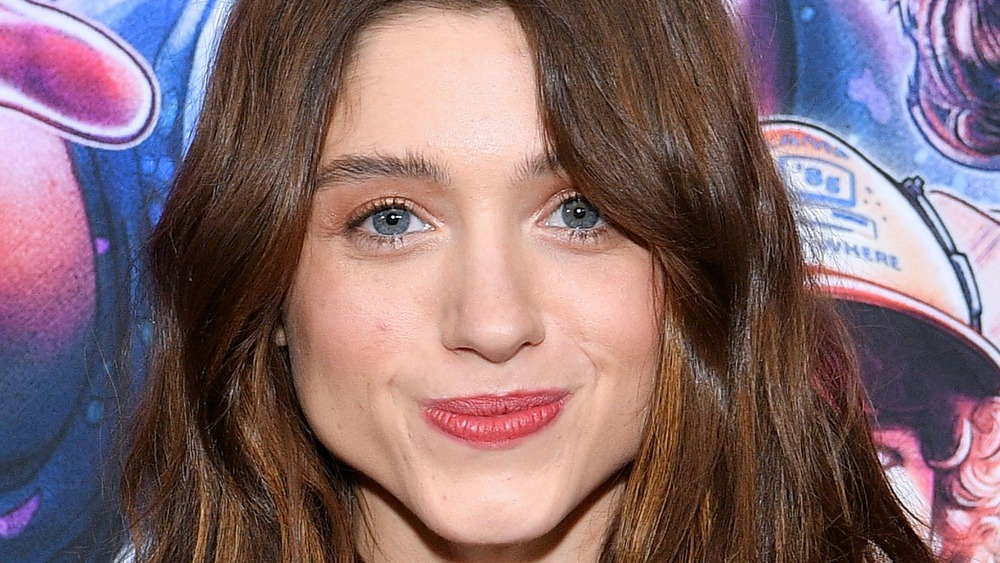 Dia Dipasupil / Getty Images
Stranger Things has been very good for Netflix, becoming a cornerstone of its original programming. The last time we saw the series in 2019, it was the most-watched show on Netflix, pulling in somewhere in the range of 64 to 80 million viewers. If Netflix is happy, then that means the stars of the show must be very happy, as evidenced from the fact that many of them have used this success to further catapult their careers. 
Millie Bobby Brown, for instance, led her very own film with Enola Holmes, and became a recurring character in the MonsterVerse's Godzilla movies. Finn Wolfhard is busy keeping people's nostalgia alive with roles in the It series and the upcoming Ghostbusters film, while Caleb McLaughlin (Lucas Sinclair) has made waves thanks to a powerhouse performance in the Netflix original film, Concrete Cowboy. Then there's Natalia Dyer, who's kept immensely busy between seasons of Stranger Things with a bevy of roles in critically-acclaimed films like Velvet Buzzsaw, Tuscaloosa, and Yes, God, Yes. 
She may not have yet starred in the same kinds of high-profile projects as some of her costars, but Dyer isn't doing too badly for herself financially, either. After all, she makes more filming a single episode of Stranger Things than most people make in a year. 
Natalia Dyer has a net worth of $2 million from making $150,000 per episode of Stranger Things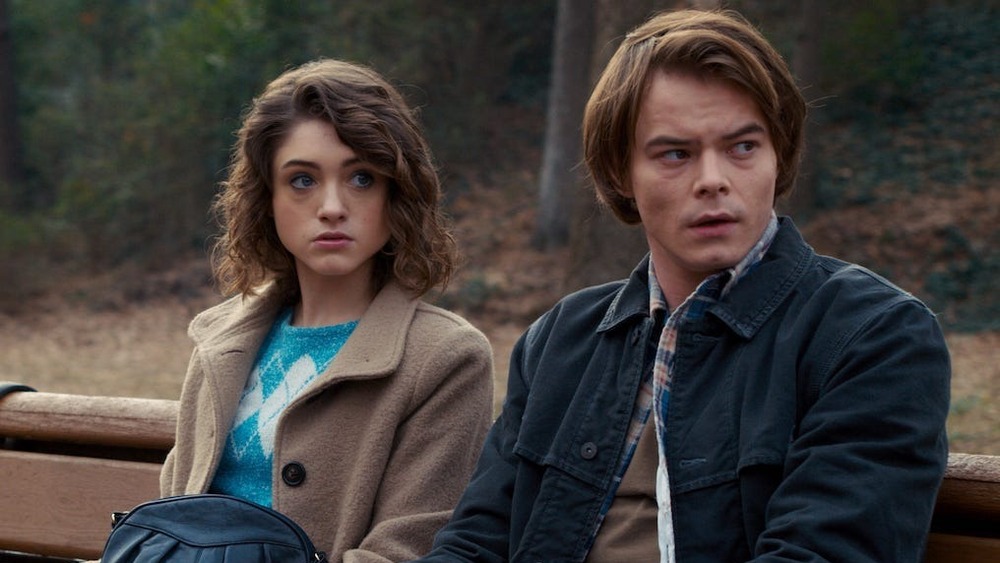 Netflix
Suffice to say, the performers on Stranger Things do very well for themselves. The supporting cast, which consists of the main kids as well as Dyer and her frequent onscreen partner, Charlie Heaton, each bring in about $150,000 an episode, according to information from The Hollywood Reporter. Given that Dyer's character is a constant presence on the show, that adds up to quite a bit.
Combined with her other projects, her estimated net worth is reportedly around $2 million (via Celebrity Net Worth). It's not a bad rainy-day fund, but it's been a bit of a learning curve for the young actress trying to navigate attaining fame and money so early in life. In an interview with Clash, Dyer discussed how her introverted nature can be at odds with what's expected of her as an A-lister: "I struggle with the idea of fame. I never want to come across as rude or ungrateful. People on the street want to take pictures all the time, and for me, I tend to not take pictures. It feels very exhausting, and you feel like you have to be 'on' all the time."
Still, the accomplished actress has no plans of slowing down any time soon. She spoke with NME about the future of her career and exclaimed, "I'm ready and willing to do an action movie [because] that would be a lot of fun. Something Tom Cruise-y!" Sounds like she's also getting ready to do her own insane stunts, then.